Who doesn't know Harry Potter? I may not be a fanatic, but it is a universe that is fundamentally rooted in my generation (I was born in the year the first book came out). And then, when I arrived in Edinburgh during my university exchange, I learned that the Scottish capital was the birthplace of the young wizard.
During my integration week, I had the opportunity to take part in a 'Harry Potter Tour' for £7. I later discovered that this kind of tour is very common in Edinburgh and that they are normally free, with of course a small fee given to the guide if you are satisfied at the end of the tour. But anyway, it was a great experience and it gave me the opportunity to discover more about the world of Harry Potter.
This article will talk about the different places visited during the tour but also about the ones not visited, maybe just listed during my visit, but which can be related to Harry Potter. To be honest, as the guide makes it clear, J.K. Rowling has never communicated about the various places that will be mentioned, so I have also done some research into the author's life. Finally, at the end of the article, I'll give you a little French/English vocabulary of the magic universe of the saga.
SOME INFORMATION ABOUT J.K. ROWLING
J.K. Rowling grew up in England, but it is interesting to note that she is 1/4 Scottish on her mother's side and that her parents met on a train journey to Scotland. Train travel seems to be a family affair, as Rowling got the idea for Harry Potter on a late train from Manchester to London in 1990.
It was in the old city of Edinburgh in particular that J.K. Rowling was inspired to create his magical world. It was when she moved to the Scottish capital to join her sister Diane, who was living there, that the author began to develop her saga. However, Harry Potter is not only connected to Edinburgh, but to all of Scotland as well.
Indeed, despite the link between Edinburgh and the Harry Potter series, none of the filmings of the films took place in Edinburgh. However, you can find Harry Potter filming locations in Scotland, including the viaduct over which the Hogwarts Express steam train passes. I had specifically booked a tour with a student agency to visit the Glenfinnan viaduct and the surrounding area (Glencoe), but it was cancelled two weeks earlier due to a lack of clients. However, the person I was supposed to take this tour with, did another one to the Isle of Skye and stopped at the viaduct. Take a look at this wonderful picture, I will go back to those Scottish Highlands!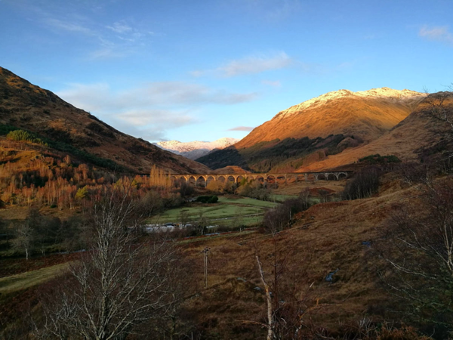 So in this article, we will focus on Edinburgh to give you as much information as possible about the various locations and create the best tour on the trail of your favourite wizard. Of course, I'm linking all this to the information I received during the Harry Potter tour, but also to my own research. Furthermore, the advantage of these places is that most of them are very close to each other and are easy to reach on foot. Here is a map of the places that will be described:
They are listed in no particular order, but you can always rely on the map above to find your way around.
1. THE GREYFRIARS kirkyard
This cemetery is very well known in the city and has become a tourist attraction in its own right, especially for the story surrounding Bobby the dog and the cemetery (a lovely story that I will tell in my complete guide to the city).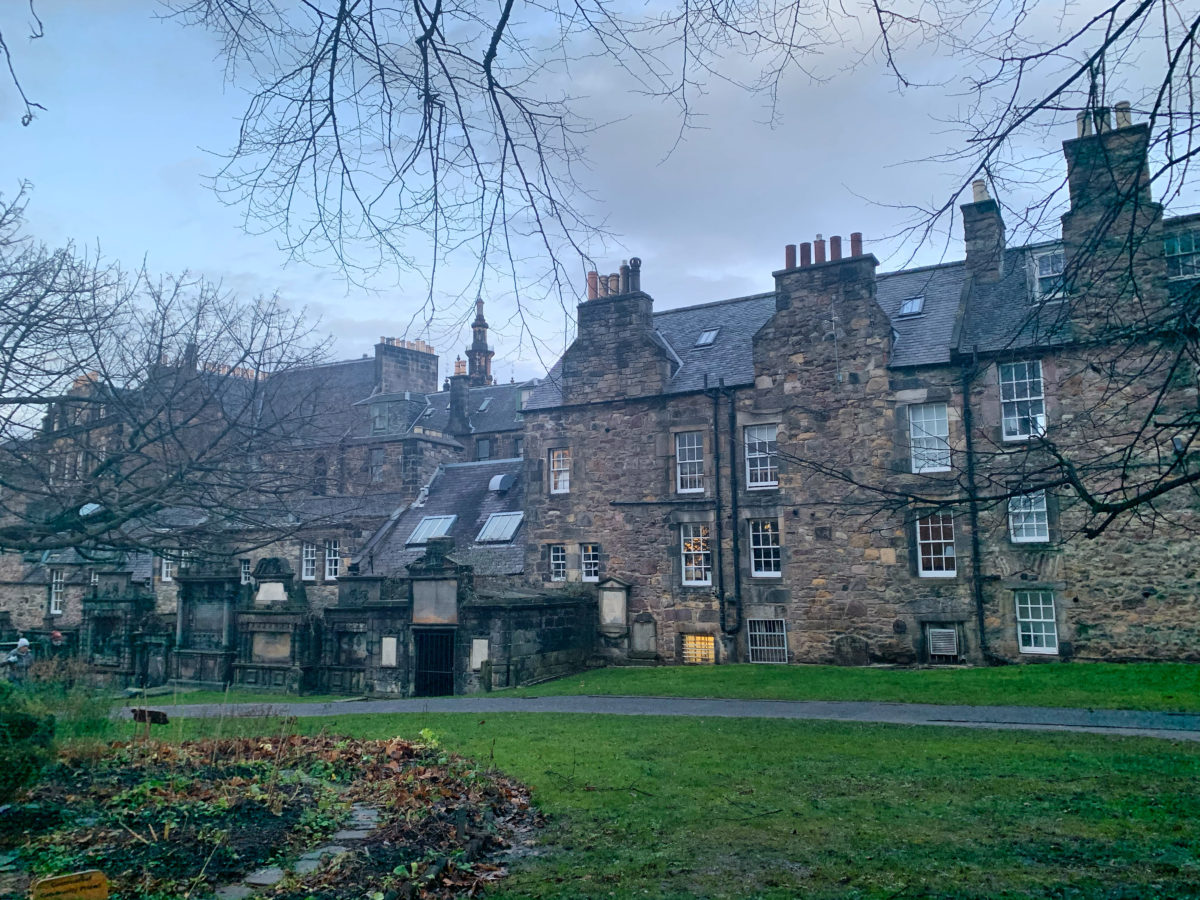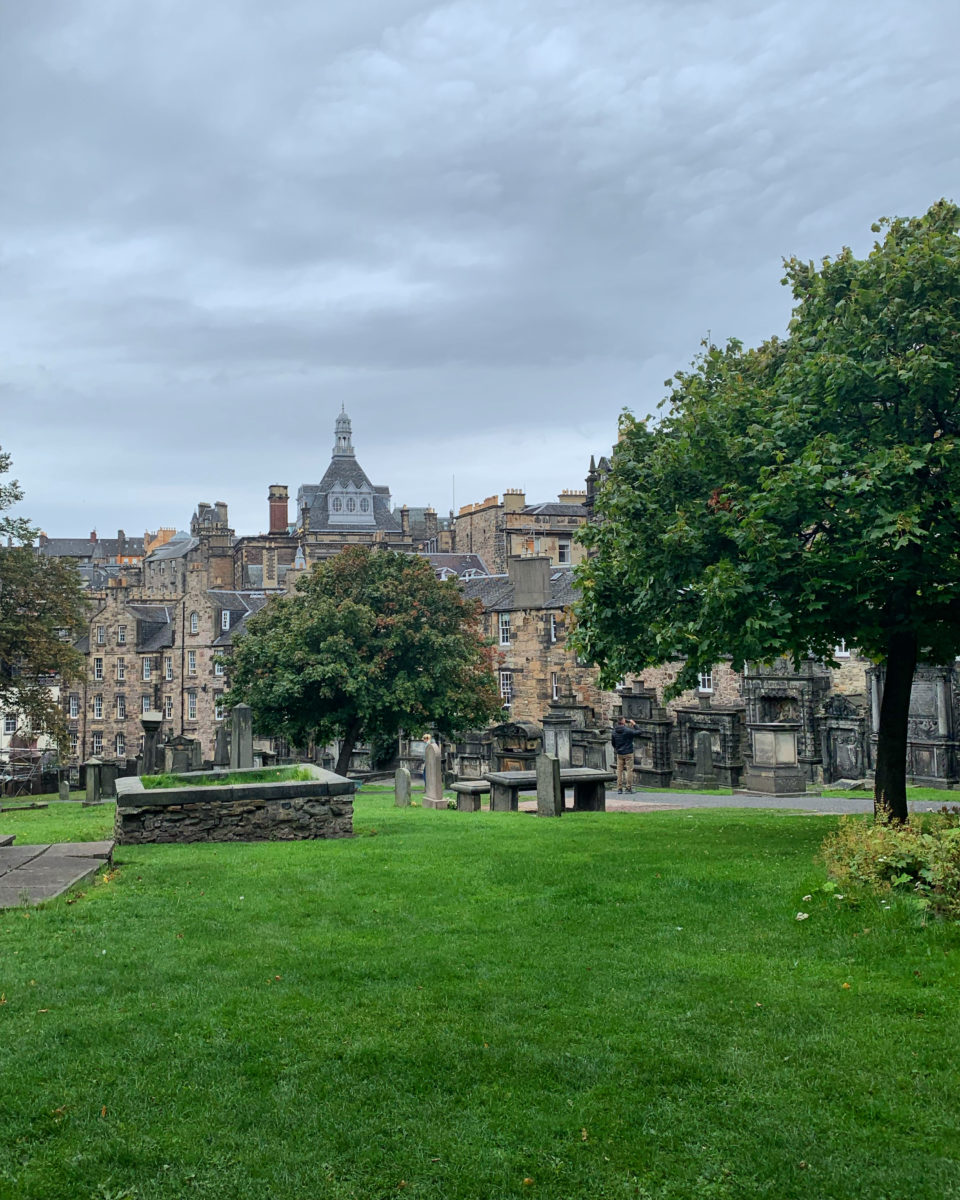 Apart from its slightly gloomy appearance at night (which is also its charm), where one could imagine Dementors looking for a few souls, there are several names in this cemetery that have been thought to be perhaps linked to the Harry Potter characters, and one could spend an eternity trying to find people with similar names in the cemetery. In fact, there are graves that bear the first or last names of many of the characters in the books.
However, there are two graves that seem to attract Harry Potter fans on a regular basis (and are visited during the guided tours). Indeed, if you wander through the meandering tombs of this cemetery, you might come across a man named McGonagall or a Thomas Riddell…
The first is the tombstone of William McGonagall, who shares a surname with Professor Minerva McGonagall, played in the films by the incredible Maggie Smith. In reality, William McGonagall was a poet who sadly became famous after his death for the quality of his works, which were considered disastrous. He died on September 29, 1902, at the age of 77.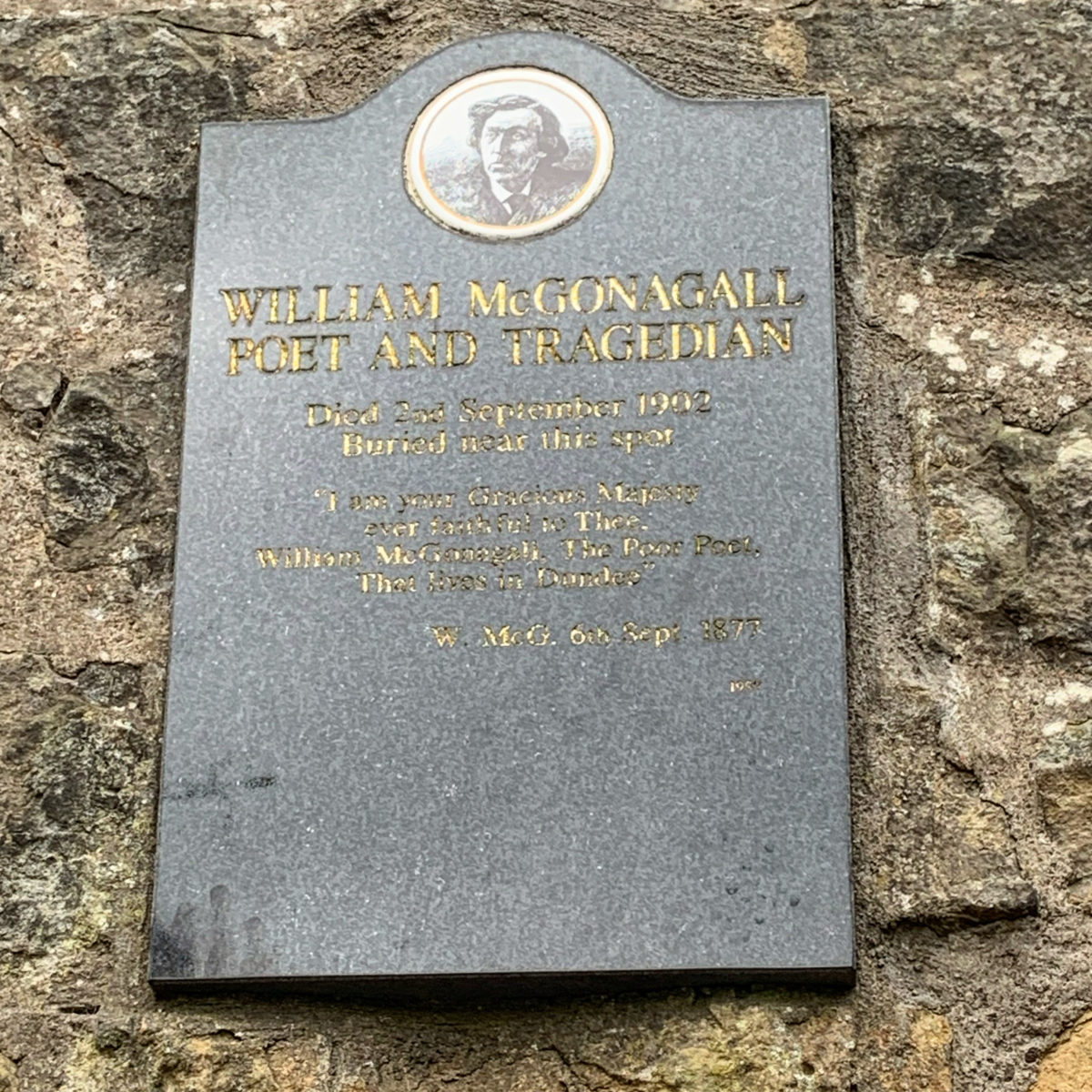 As for Thomas Riddell, he echoes the name of the Dark Lord, the famous Voldemort whose birth name is Tom Marvolo Riddle in English.
Thus in the Greyfriars graveyard is the tombstone of the real Thomas Riddell Esquire, from Befsborough to Berwick, who died at the age of 72 on 24 November 1806. The headstone also commemorates other members of the Riddell family.
As you probably know, the name Voldemort is an anagram.
Thus in English:
Tom Marvolo Riddle = I am Lord Voldemort
And it's the same in other translations! Moreover, the name Riddle would not have been taken at random, since the term means a kind of an enigma in English. What could be better than an anagram to find out who is the He Who Must Not Be Named?
I'm putting them in different languages, because it was a lot of fun, especially being surrounded by international students, to listen to the guide translate these anagrams. Will you be able to find the anagram? Write them down as a comment!
Here an example in French : Tom Elvis Jedusor = Je suis Voldemort
German: Tom Vorlost Riddle
Spanish: Tom Sorvolo Ryddle
Italian: Tom Orvoloson Riddle
Address : 26A Candlemaker Row, Edinburgh EH1 2QE, UK
2. Hogwarts
There are many buildings in Edinburgh whose architecture is reminiscent of Hogwarts, such as some of the university buildings in the Scottish capital, however, Hogwarts is said to have been inspired by George Heriot's School, a very expensive and stylish public school. The inspiration may not be visual, but rather in the way it operates. Indeed, the pupils are divided into four houses, just like in Harry Potter.
The school was built in 1628 and was first opened as an orphanage and hospital for boys. Today it is a prestigious co-educational primary and secondary school. This remarkable Scottish Renaissance school, with its four buildings, is considered by many to have been the inspiration for Hogwarts School of Witchcraft and Wizardry.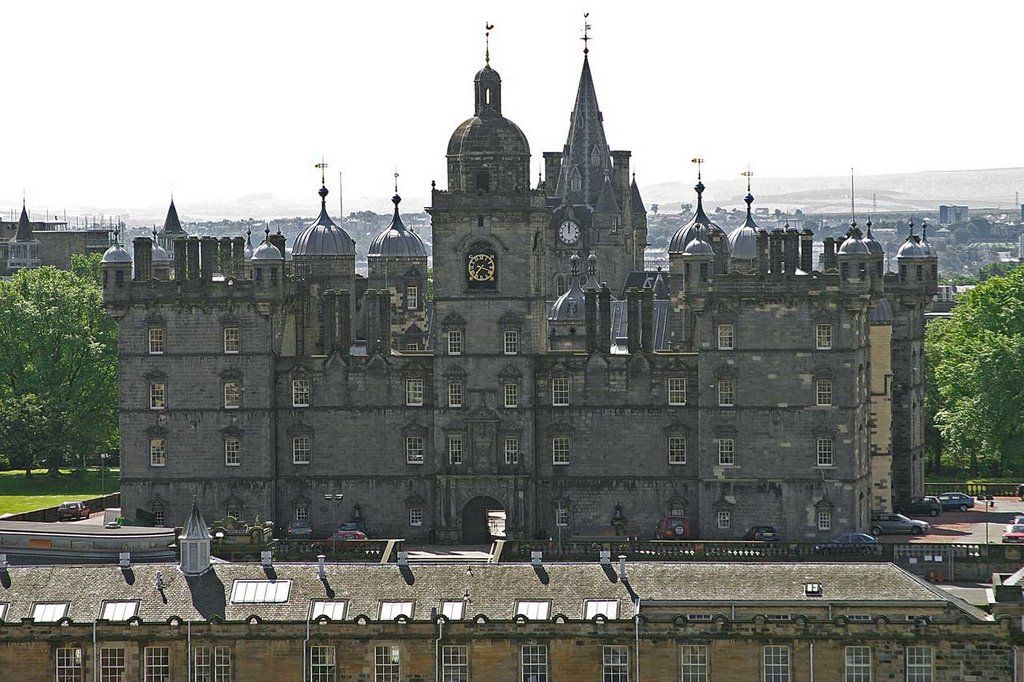 As I told you, this is one of the most expensive public schools in the UK. At the beginning of the saga, Rowling would never have thought that she could send her children to this school, yet many years later two of her children were sent to it, according to the guide.
The George Heriot School is still in operation and is therefore not open to the general public, but you can still admire the building from its gate or from different parts of the town. You can see it from a number of places including Greyfriars Cemetery (next to McGonagall's Tomb), Lauriston Place, Edinburgh Castle Esplanade and George IV Bridge.
Regarding Hogwarts, she said in an interview in 2002 in The Scotsman:
JKR: « Hogwarts School of Witchcraft and Wizardry was the first thing I concentrated on. I was thinking of a place of great order but immense danger, with children who had skills with which they could overwhelm their teachers. Logically, it had to be set in a secluded place and pretty soon I settled in Scotland, in my mind. I think it was in subconscious tribute to where my parents had married. People keep saying they know what I based Hogwarts on – but they're all wrong. I have never seen a castle anywhere that looks the way I imagine Hogwarts. »
Address : Lauriston Place, Edinburgh EH3 9EQ, UK
3. POTTERROW STREET
There is a street in the centre of Edinburgh called Potterrow Street, which some believe inspired J.K. Rowling to give his famous hero's name. However, this street has nothing to do with the wizard's origins, according to the author's 1999 interview:
Interviewer : "Why did you name Harry Potter — Harry Potter?"
JKR: « Because Harry is one of my favourite boy's names. But he had several different surnames before I chose Potter. Potter was the name of a brother and sister who I played with when I was very young. We were part of the same gang and I always liked that surname. »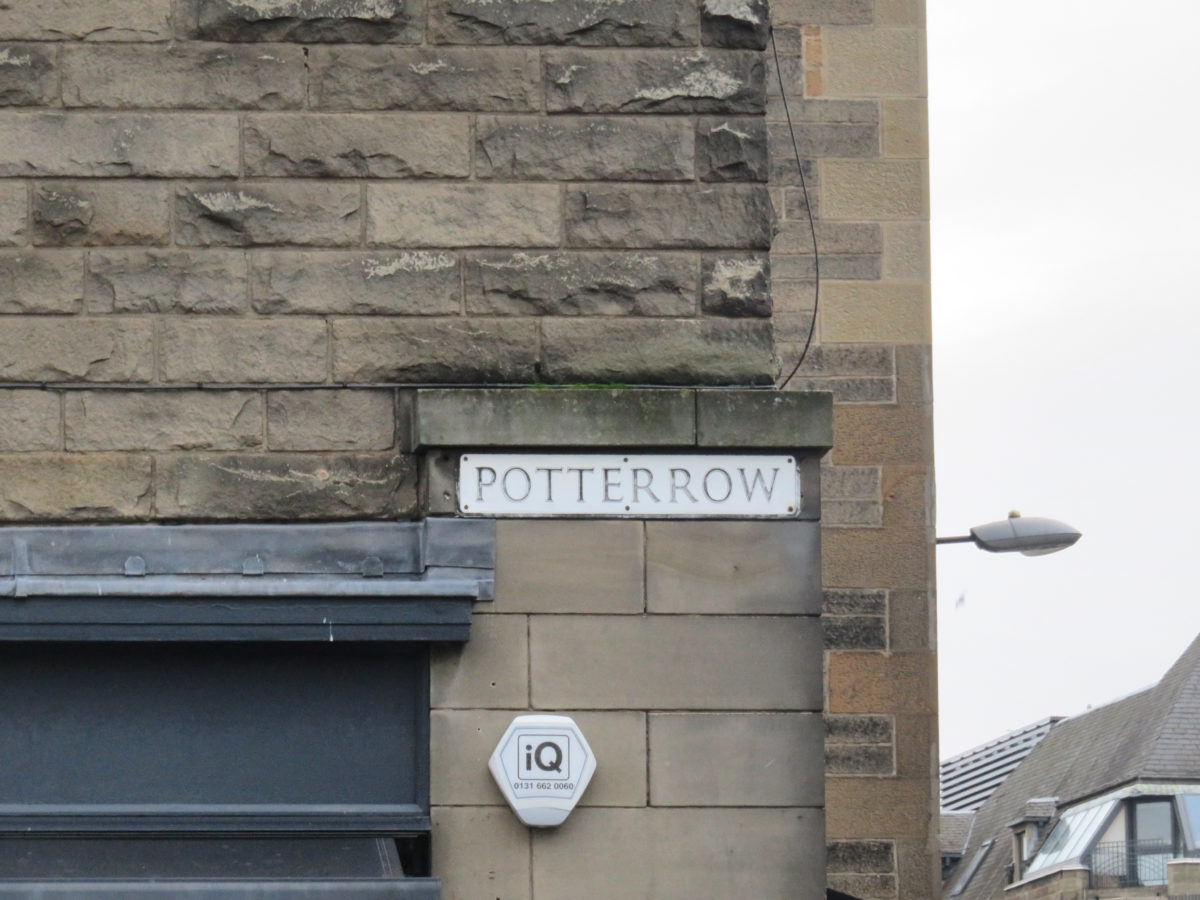 Address: Potterrow Street, Edinburgh EH8 9AL, UK
4. THE NICOLSON'S CAFÉ (now the SPOON)
J.K. Rowling wrote most of the first book Harry Potter and the Philosopher's Stone in The Nicolson's café and not at The Elephant House as the front of the other café states. The Nicolson's was at the time co-owned by Rowling's brother-in-law and she would come in the afternoon to write while taking care of her daughter Jessica.
As a single, newly divorced mother, she had very little money in her early years in Edinburgh and would often go to the city's cafes to write for the price of a cup of coffee.
Today, The Nicolson's no longer exists and has been replaced by a café called Spoon. Go there if you are looking for a quieter place to sip coffee in an old J. K. Rowling's lair. The restaurant/coffee shop is located on the first floor above another beautiful place, the Black Medicine Coffee.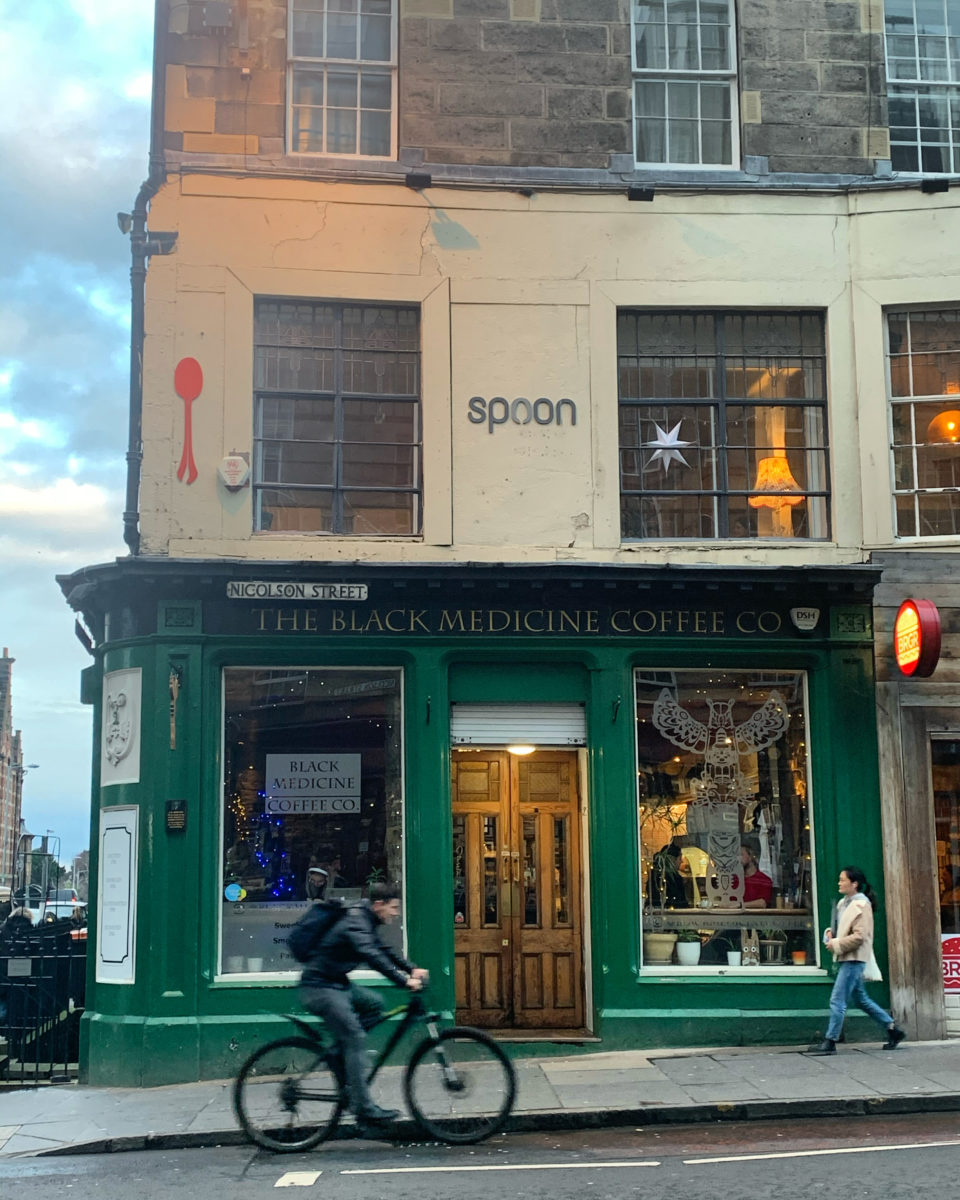 Here is what the author says about this place in a BBC interview in 2001. We also notice the hope she had with this book and how she fought to get it published.
JKR [in her office]: « During the day I was writing in cafes as everyone famously knows, but could I just say for the record once and for all 'cause it's really irritating me: I did not write in cafes to escape my unheated flat, because I am not stupid enough to rent an unheated flat in Edinburgh in midwinter. It had heating. I went out and wrote in cafes because the way to make Jessica fall asleep was to keep her moving — in the pushchair. So I used to take her out, tie her out, put her in the pushchair, walk her along — the moment she falls asleep, into the nearest café and write. »
JKR [in café]: "So this is Nicholson's. Where I wrote huge parts of the book. This was a really great place to write because there were so many tables around here that I didn't feel too guilty about taking a table up too long and that was my favorite table. I always wanted to try and get that one because it was out of the way in the corner.
It was just great to look up when you were writing and stop and think about things and be able to look out on the street which was quite busy. They were pretty tolerant of me in here partly because one of the owners is my brother-in-law. And I used to say to them "Well you know it gets published, and I'll try and get you loads of publicity" and it was all just a big Joke. No-one ever dreamt for a moment that was going to happen.
To muster the willpower to keep going with no promise of publication… Obviously, I must've really believed in the story and I did — I really believed in it. But it was more a feeling of I have to do right by this book. I have to give it my best shot. But at the same time, my realistic side was reminding me that a completely unknown author always has a struggle to get published, and who knew? Just because I thought it was so great was no guarantee that anyone else would like it."
Address : 6A Nicolson St, Edinburgh EH8 9DH, UK
5. THE ELEPHANT HOUSE
It is one of the places most easily associated with the early days of the Harry Potter adventure. In fact, as written above, this café is portrayed as the 'birthplace of Harry Potter' although this is not the reality. Nevertheless, thanks to this name, the café is very popular with fans of the young wizard. It has become a real tourist attraction, and people often have to queue there for the opportunity to enjoy a cup of tea or go to the toilet where Rowling has left a note.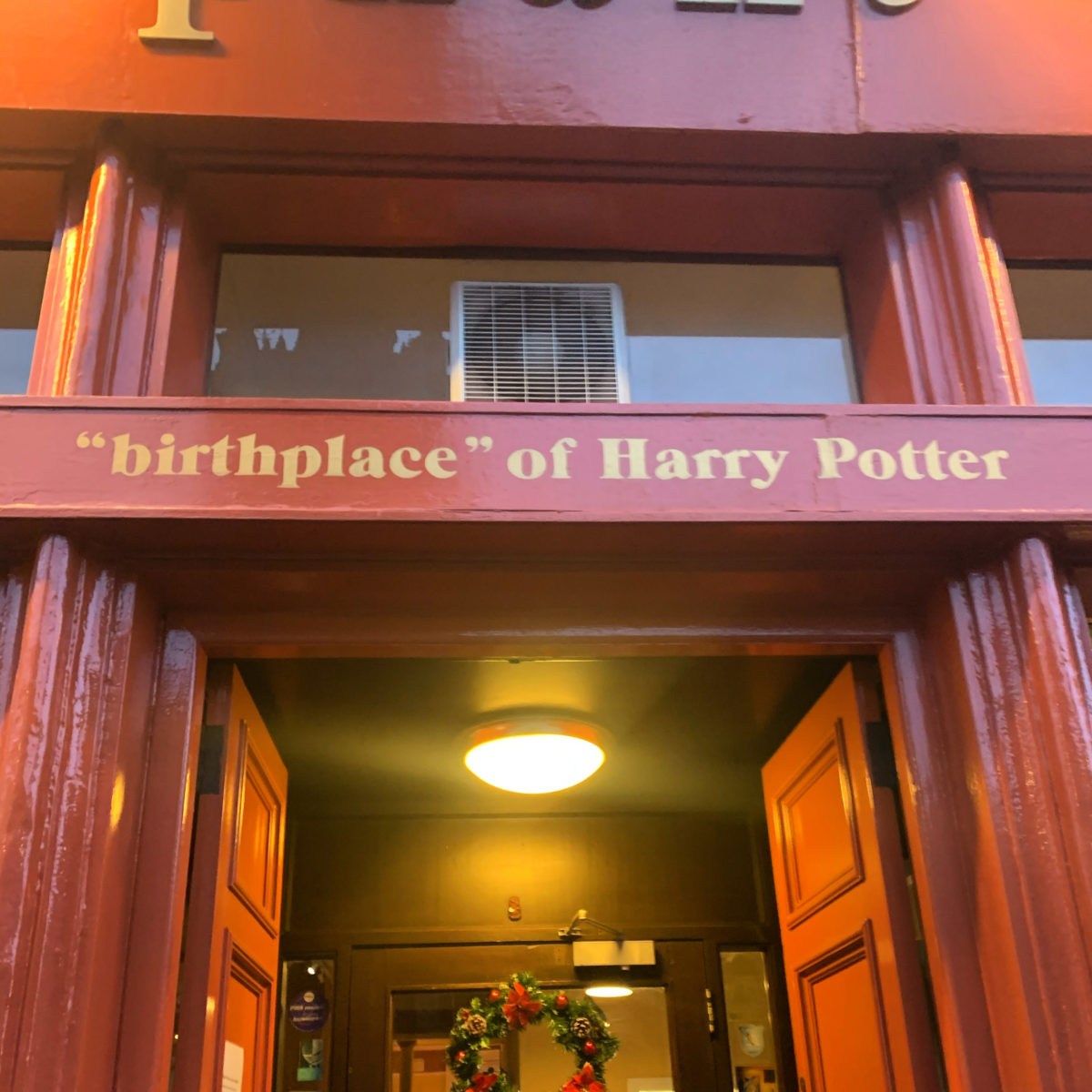 Because it was always crowded, the few times I wanted to go, I quickly walked away in front of the crowd of people who came to The Elephant House.
Address : 21 George IV Bridge, Edinburgh EH1 1EN, UK
6. VICTORIA STREET
Victoria Street is a narrow, curved street located in the Old Town and is said to be Diagon Alley. Loaded with colourful fronted shops, it is the perfect place to shop before Hogwarts, although, in the books, Diagon Alley is in London.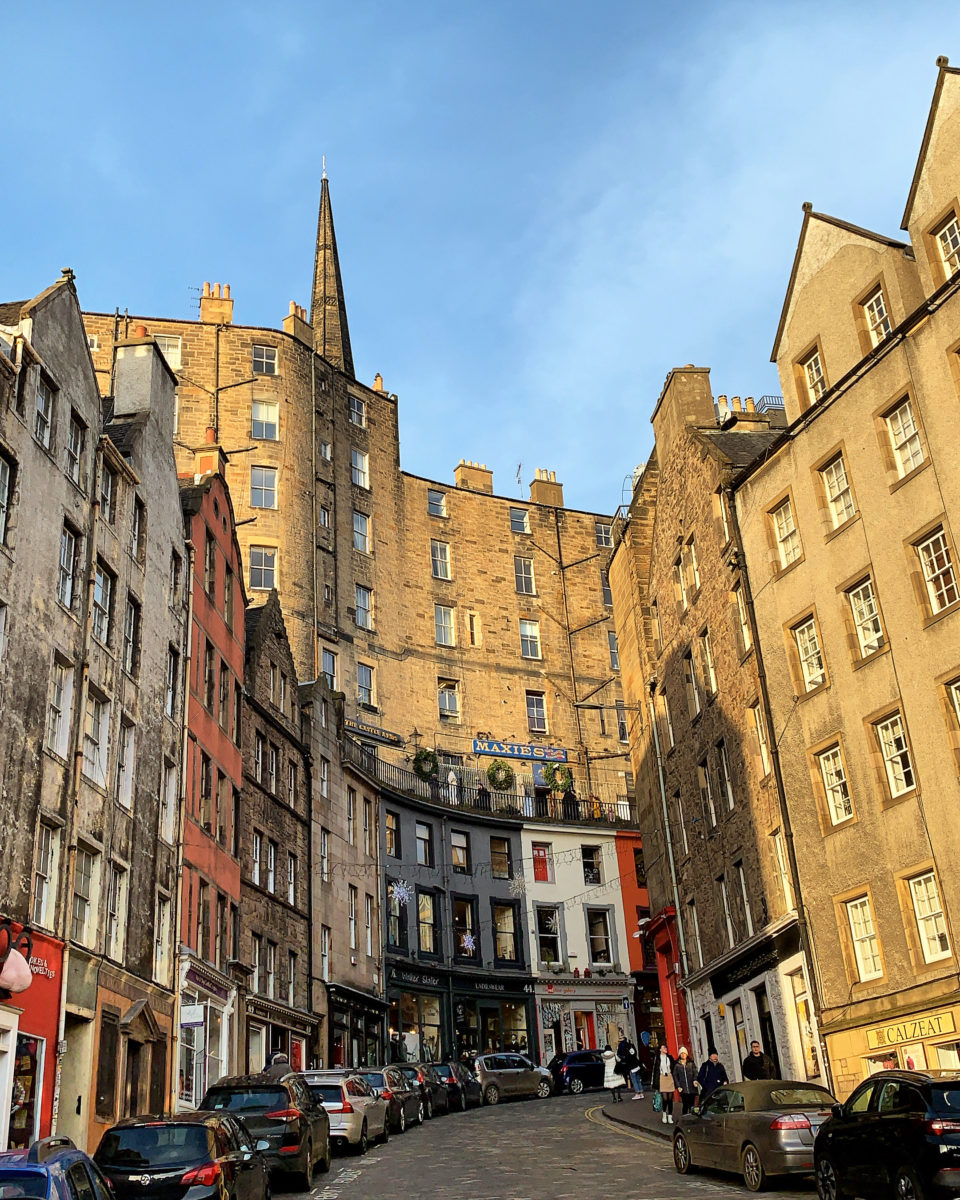 This street is also home to Museum Context (Diagon House), a vintage shop that specialises in selling everything related to Harry Potter. Over three floors, this shop is full of treasures. The shop has long sold a collection of officially licensed Harry Potter items as well as an eclectic collection of gifts and home accessories. Museum Context also has a second location on Cockburn Street (the city's other curved alleyway) which also sells Harry Potter items.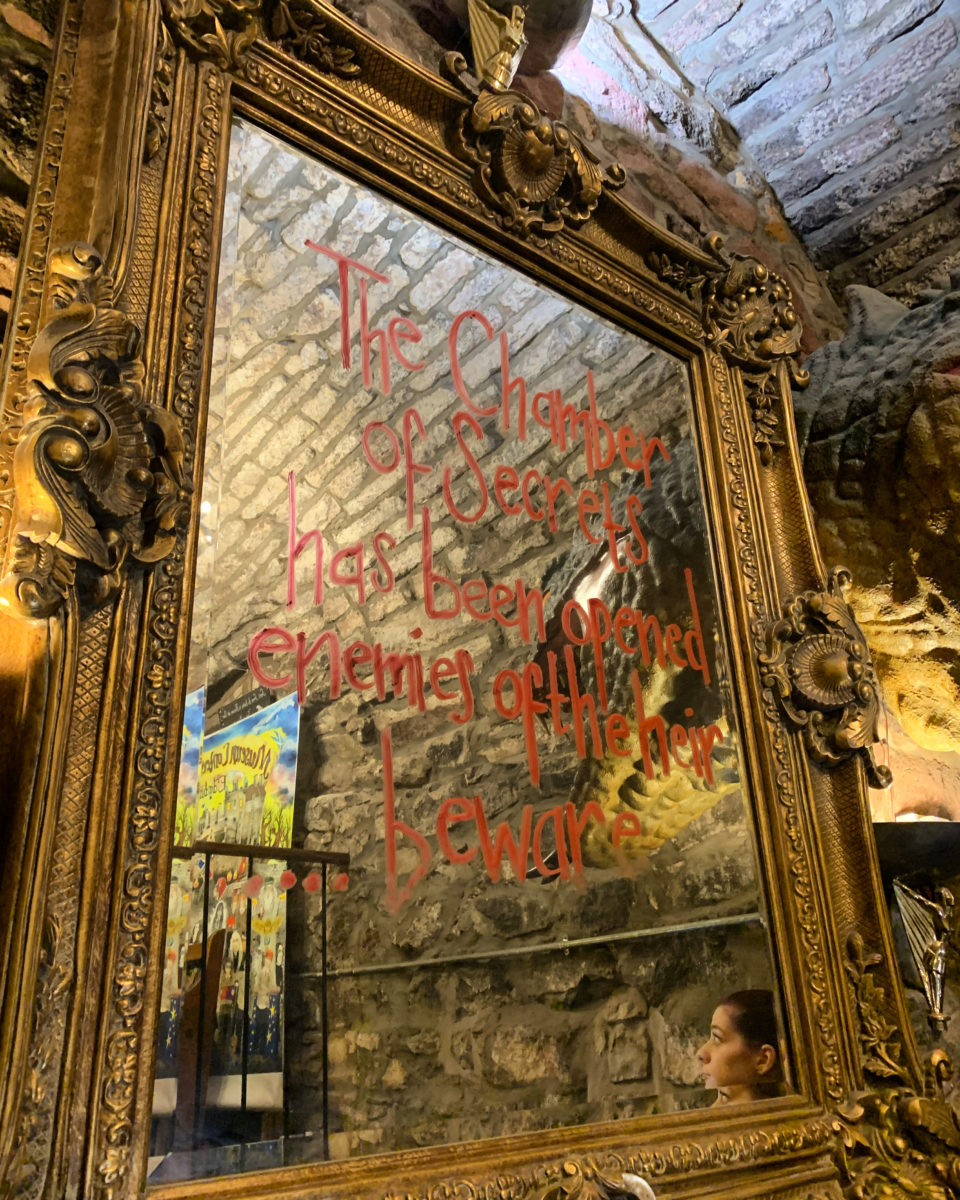 In fact, there are several shops in Edinburgh that carry a collection of Harry Potter items. Just across the street from Museum Context is The Boy Wizard shop on Harry Potter, although the charm is not the same as Museum Context. The shop is also on the High Street and at the airport.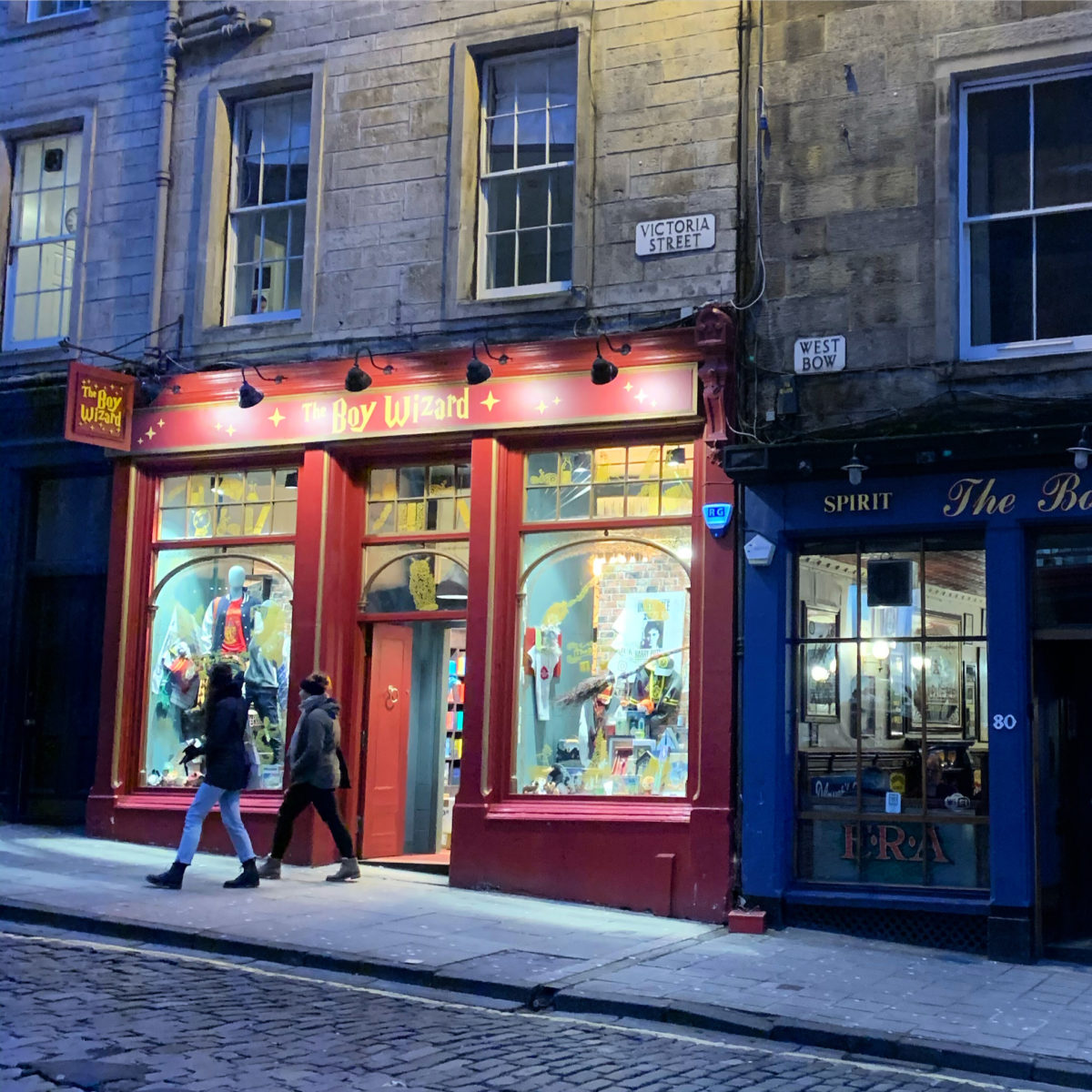 All over the city, you can also come across frescoes alluding to the world of Harry Potter. In fact, his drawings can often be found on Victoria Terrace overlooking Victoria Street.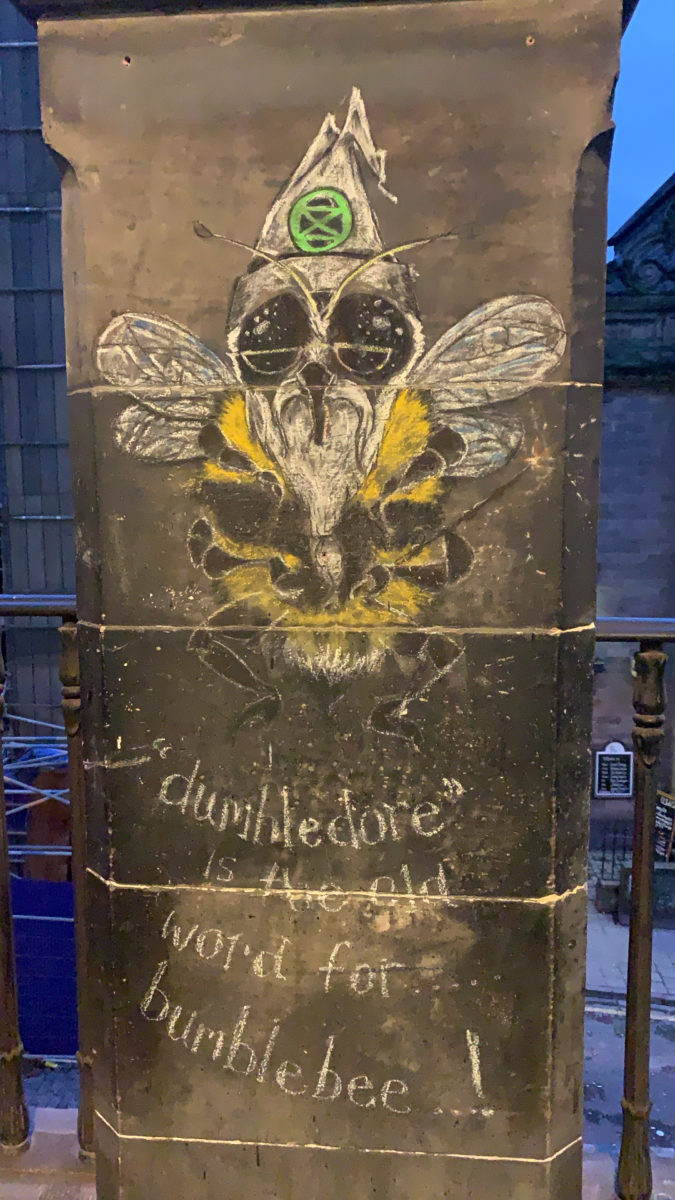 Address : Victoria Street, Edinburgh EH1 2JW, UK
7. BALMORAL
Ah the Balmoral, with its clock tower, is the most striking and imposing feature of the Scottish capital's skyline and I am simply fascinated by the architecture of this building. I think it is the most beautiful hotel in Scotland, a five-star hotel of course, and it was in room 552, now known as suite J.K. Rowling, that the author ended the Harry Potter adventure by writing the final chapters of the book 'Harry Potter and the Deathly Hallows'.
She wrote the following words on a marble bust of the god Hermes in the luxury suite: "JK Rowling finished writing Harry Potter and the Deathly Hallows in this room (552) on 11 January 2007. »
For your information, if you wish to spend a night in the suite, you will have to pay a minimum of £1,500 (based on a false booking I made for December 2020).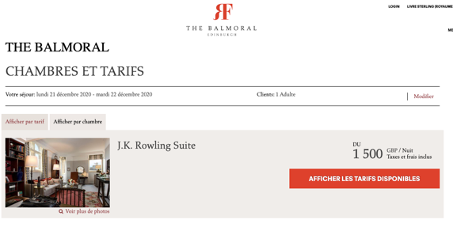 You can check availability on Booking or on their official website. And if you just want to take a look at this suite, click here.
Just imagining the author finishing her saga here shows how she evolved and how Harry Potter changed her life. Indeed, to think that she wrote her first book while she was living on welfare and working in cafes and was able to finish her book in one of Edinburgh's most expensive hotels shows Rowling's determination, her talent and the fact that she didn't give up the idea of this orphaned wizard while fighting to be published.
Address : 1 Princes St, Edinburgh EH2 2EQ, UK
8. J.K. ROWLING'S HANDS
J.K. Rowling's handprints were reproduced on a slab next to the Royal Mile in front of Edinburgh City Hall after J.K. Rowling received the Edinburgh Award in 2008 for his contributions to the capital. It was shortly after she finished the last book in the Harry Potter series.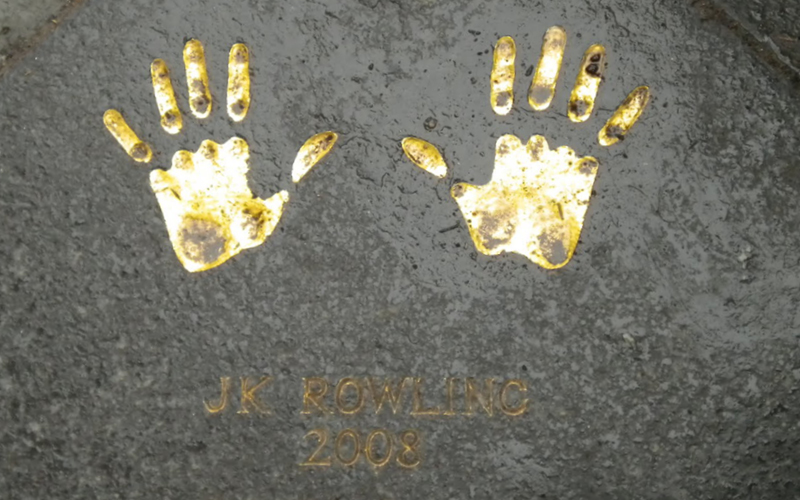 She said (found here) the following at the Edinburgh award ceremony in September 2008:
JKR: "Edinburgh is the place where Harry evolved over seven books and many, many hours of writing in its cafes. So much has happened to me both professionally and personally since I moved here nearly fifteen years ago, that to receive this recognition is particularly meaningful and special."
You can also find the handprints of other winners of the award (created in 2007), including the writer Ian Rankin (the first winner).
Address : 253 High Street, Edinburgh EH1 1YJ, UK
DRINKING BUTTERbeer AND OTHER MAGICAL BEVERAGES
I didn't have the opportunity to quench my thirst with a butterbeer or other magic potion worthy of the wizard's universe, however, at the end of our visit, the guide gave us some addresses:
Dog House: this pub serves its own butterbeer which makes its fame. See you on Clerk Street, at number 18-24! (18-24 Clerk St, Newington, Edinburgh EH8 9HX, UK)
Magic Potions Tavern: you can take a potion course in this bar which is run by the creators of the Escape Room Department of Magic.
Address : 9 Blair St, Edinburgh EH1 1QR, UK
The Cauldron: bar, also to get together for a potion course.
Address : 57a Frederick St, Edinburgh EH2 1LH, UK
HARRY POTTER society
You may be interested in events organised by the Harry Potter Society at the University of Edinburgh. Yes, indeed, the main local university has a society linked to the magical world of the wizard. It regularly organises events, although most of them are for its members only. In fact, even though we were not at the same university in Edinburgh, we had heard of this society, but I had never been to one of their public events. They even have a Quidditch team, the Holyrood Hippogriffs!
GUIDED TOURS ON HARRY POTTER IN EDINBURGH
There are a variety of walking tour companies in the city and the Harry Potter walking tours are among the most popular. Indeed, walking around the old town, I saw almost every day a group following a guide disguised as a wizard.
The one I took part in had been organised by my university during Fresher's Week, so I didn't think to ask about the name of the tour. However, I have taken part in two other tours with the company City Explorers and I can guarantee that they are very professional. They also have a Harry Potter tour. These are free tours however a fee at the end for the guide is always welcome and well deserved.
If you ask Ecosia (or Google), you will come across many companies offering tours, it's up to you. Naturally, these are often English or Spanish language tours. So I found a French Kilt agency online that does tours in French and looks great! Here is their site.
FRENCH-ENGLISH MAGIC DICTIONARY
Knowing this universe in French, it was rather a challenge to understand all the references in English, but the guide was really nice, with a strong Scottish accent, well into the geek/nerd universe and with an incredible science on Harry Potter. So, if you are a " Moldu " like me or a " Muggle " in English, and you don't perfectly master the vocabulary of Harry Potter, here is a small lexicon of the main terms in English and French.
Themes
French
English
The school
Poudlard
Hogwarts
Gryffondor
Gryffindor
Serpentard
Slytherin
Serdaigle
Ravenclaw
Poufsouffle
Hufflepuff
BUSE (Brevet Universel de Sorcellerie
Elémentaire)
OWL (Ordinary Wizarding Levels)
ASPIC (Accumulation de Sorcellerie Particulièrement
Intensive et Contraignante)
NEWT (Nastily Exhausting Wizarding Tests)
Choixpeau magique
Sorting hat
Characters
Seigneur des Ténèbres
Dark Lord
Celui-Dont-Le-Nom-Ne-Doit-Pas-Etre-Prononcé
He Who Must Not Be Named
Tom Elvis Jedusor
Tom Marvolo Riddle
Les Mangemorts
The Death Eaters
Neville Londubat
Neville Longbottom
Drago Malefoy
Draco Malfoy
Severus Rogue
Severus Snape
Détraqueur
Dementor
Locations
Chemin de Traverse
Diagon Alley
Gringotts
Gringotts
Pré-au-Lard
Hogsmeade
Le Terrier
The Burrow
Terms
Sang-de-Bourbe
Mudblood
Moldu
Muggle
Cracmol
Squib
Beuglante
Howler
Bièraubeurre
Butterbeer
Books
A l'école des sorciers
The Philosopher's Stone
La Chambre des secrets
The Chamber of Secrets
Le Prisonnier d'Azkaban
The Prisoner of Azkaban
La Coupe de feu
The Goblet of Fire
L'Ordre du Phénix
The Order of the Phoenix
Le Prince de sang-mêlé
The Half-Blood Prince
Les Reliques de la Mort
The Deathly Hallows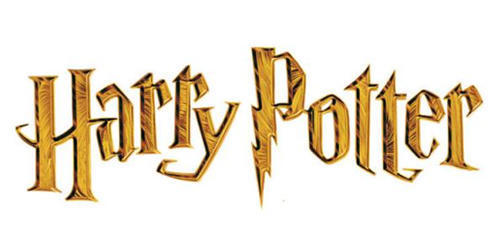 Pic from here
So, does it make you want to fly to Edinburgh to follow in Harry Potter's footsteps?