It's common knowledge that comes autumn, everyone starts to flaunt their best New Year's plans, bringing complete social pressure to those, like me, who are lazy to organize something and especially to take the headache so early in the year for a simple party.
So it's true that I've never found it incredible to do something impressive for New Year's Eve. On the contrary, I like to go abroad to discover how the customs and habits make this ordinary day a special event with many memories (for example, I still remember the muezzin singing in Sri Lanka on January 1st for the first prayer as we had just gone to bed).
Although I was at the end of my university stay in Scotland, I stayed in Edinburgh especially to experience Hogmanay, one of the most famous New Year's festivals in the world.
Why travel to Edinburgh for New Year's Eve?
Because Edinburgh at Hogmanay is incredible! The exciting energy that runs through the city, the cheerfulness of the Scots, the sheer pleasure of walking through the streets with a lit torch, braving the cold in a magical atmosphere. Or the thrill of hearing a whole crowd singing Auld Lang Syne in perfect harmony.
There's nothing like a city bursting with excitement and anticipation. From the moment I arrived in September, I was told to stay until at least 2 January to experience the Scottish holidays. Literally, everyone is excited about the Hogmanay festivities. The city comes alive in a whole new way.
However, each city in Scotland has developed its own New Year's rituals. Hogmanay in Edinburgh has become the best-known and most popular, but perhaps if you want a highly authentic experience, you'll have to travel to more remote parts of Scotland. The Edinburgh experience is all about traditional events and, let's face it, a big night of drinking on 31 December.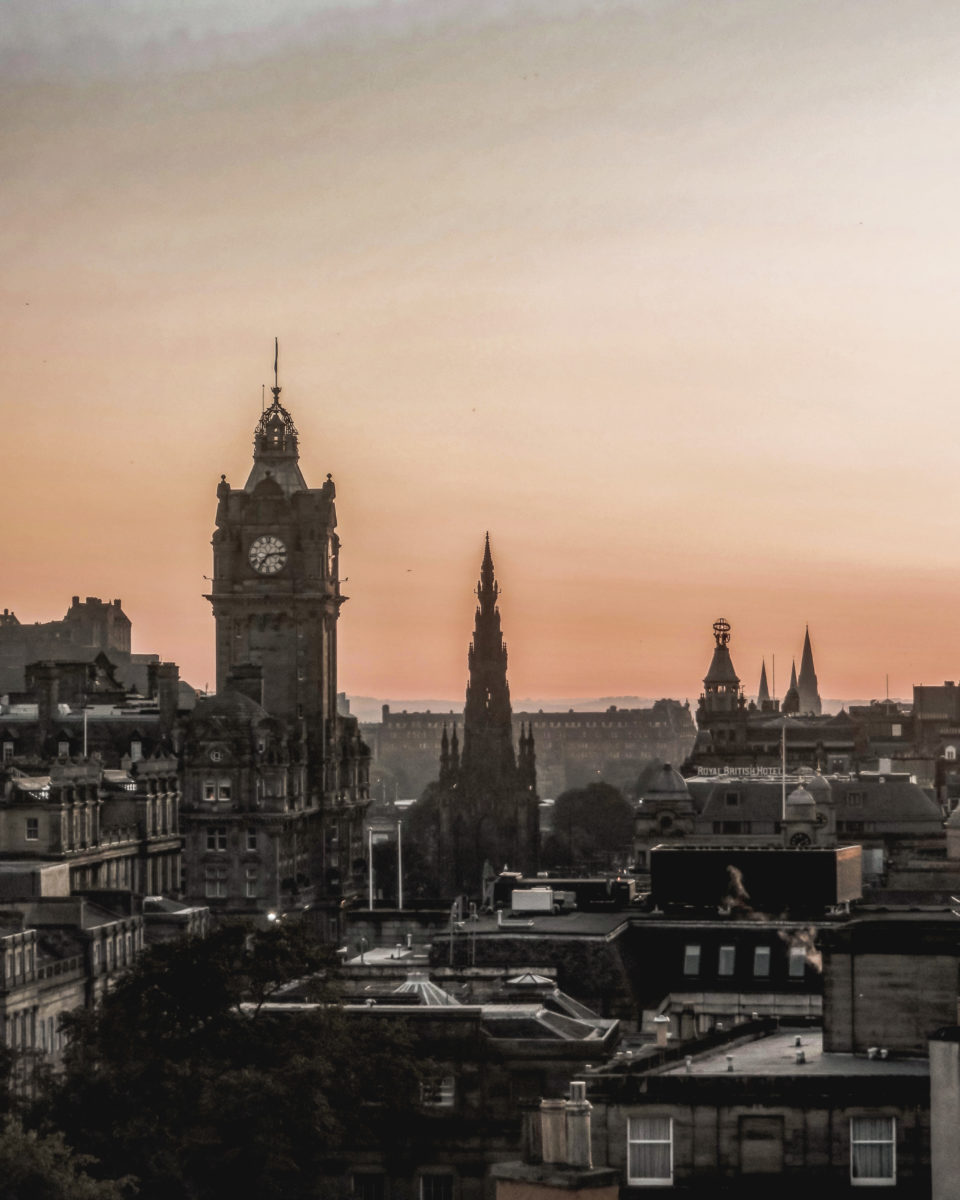 But where do these festivities come from?
Today, the festivities attract over 100,000 people from all over the world. Hogmanay is a Scottish word for the last day of the previous year and is synonymous with celebrating the New Year in the Scottish way. However, the origins of Hogmanay are unclear, but it may be derived from Norse and Gaelic observances of the winter solstice.
Indeed, according to many beliefs, the origins of this unique New Year's Eve event can be traced back to the pagan celebration of the winter solstice. The etymology of the word is obscure. Its strange name of Hogmanay is thought to come from the Gaelic oge mainne, "new morning" or the French "l'homme est né".
The earliest proposed etymology comes from the Scottish Presbyterian Eloquence of 1693, which held that the term was a corruption of a presumed ancient Greek: ἁγία μήνη (hagíā mḗnē) and that it meant 'holy month'.
During these pagan festivals, to ward off the darkness and defy the icy night, it was usual to light large fires around which dances and feasts were held. And these are exactly the main activities you can try at Hogmanay, in its more modern version.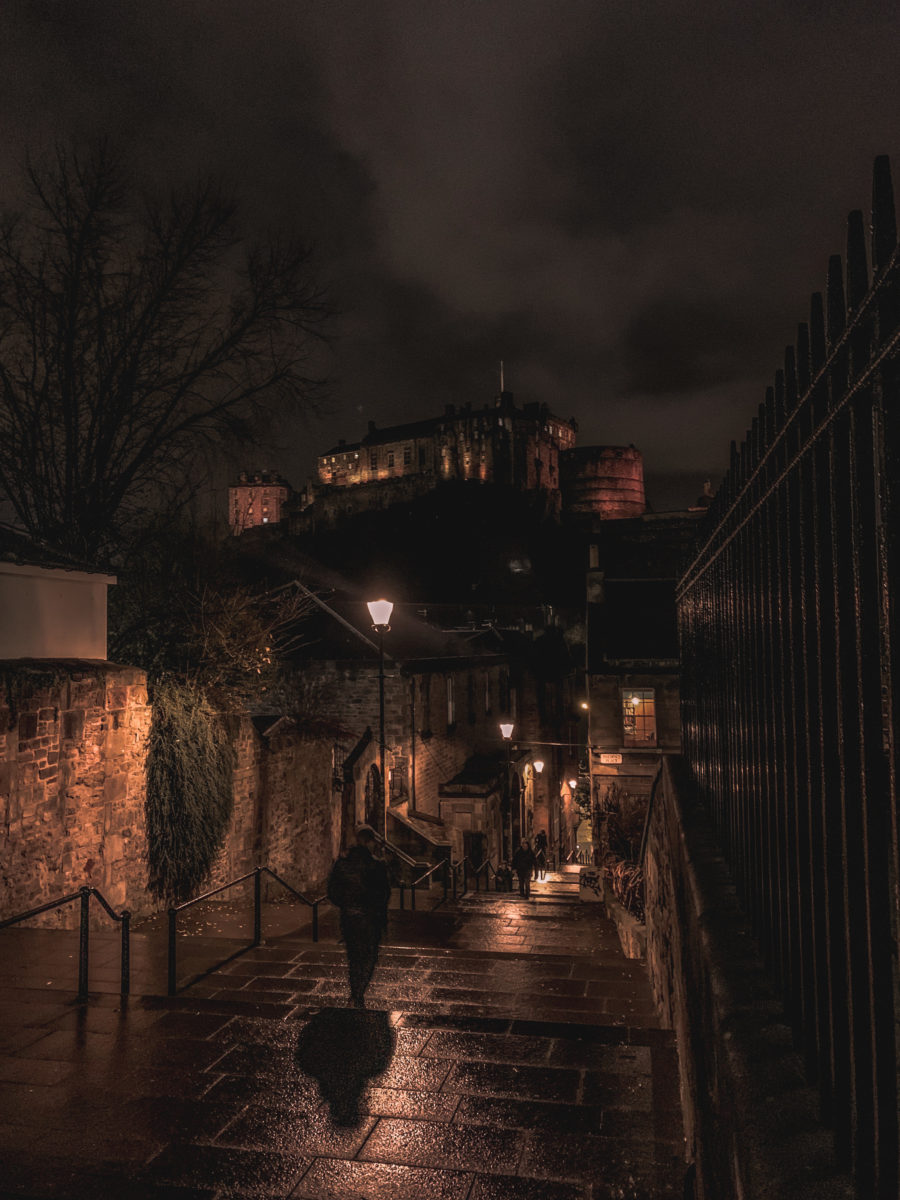 What happens during Hogmanay?
The New Year's festival takes place over several days each year. Indeed, when I went in 2019 (the last year before the pandemic), it ran from 29 December to 2 January. There were many activities. The most popular were the Torchlight Procession, New Year's Eve Street Party, Hogmanay in the Garden, Ceilidh Under the Castle, and Loony Dook.
Since the pandemic, the format has changed a little, but I don't despair that all the activities will return by the next few editions, as for example this year the festivities have been shortened. For 2022, most of the smaller events have been cancelled.
On 15 November 2022, it was announced that the Torchlight Walk has been cancelled for the 2022 event, as has the Loony Dook at South Queensferry.
I will leave much of the information about Hogmanay (as it normally runs) in this article to help those planning for future years, as I hope that Hogmanay returns in 2023 with a more regular programme of events.
My favourite memory of Hogmanay is definitely the torchlight procession through the town. It is an event that is as beautiful to watch as it is to participate in. It is one of the most breathtaking things I have ever experienced, actually. Even if you don't want to attend the procession, you can take time to enjoy the view by standing at the top of The Royal Mile and looking down the most famous avenue in the Scottish capital.
It is an incredible sight to see thousands of people marching in unison down The Royal Mile to Holyrood Park, surrounded by bagpipes and drums. It's like meticulous organisation in the midst of apparent chaos, all surrounded by the beauty of ancient buildings, lit by torchlight.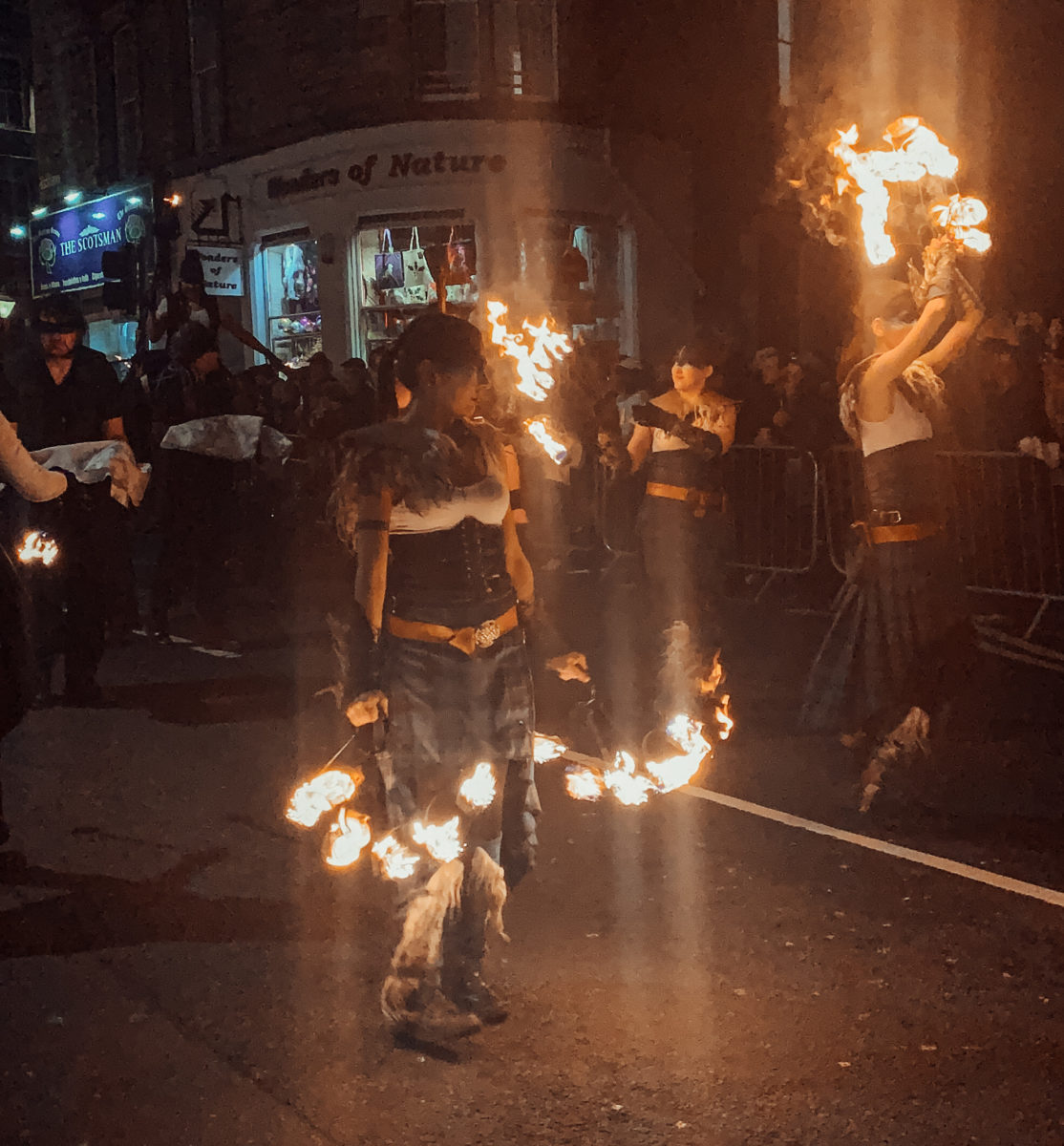 The torchlight procession is not the only event you can participate in or attend. You can go to South Queensferry Docks on 1 January for the Loony Dook – as a participant or spectator.
It is the only major annual festive event that is still held outside central Edinburgh (although it will be cancelled in 2022). The Loony Dook takes place outside Edinburgh in nearby South Queensferry, as access to a water surface is required, for those brave enough to dare to venture into the cool waters of the Forth. Some would say that there is nothing better to start a new year, personally, I started it with a delicious brunch at Hula, and it was just as rewarding (and less refreshing). Here I talked about how to get to South Queensferry from Princes Street.
On New Year's Eve, I experienced the vibrant Street Party and the fabulous concert in the Gardens. So it's time to meet the party goers in Princes Street, under the stars (or in the rain). A festive, lively, communicative and warm (despite being outside) moment to share.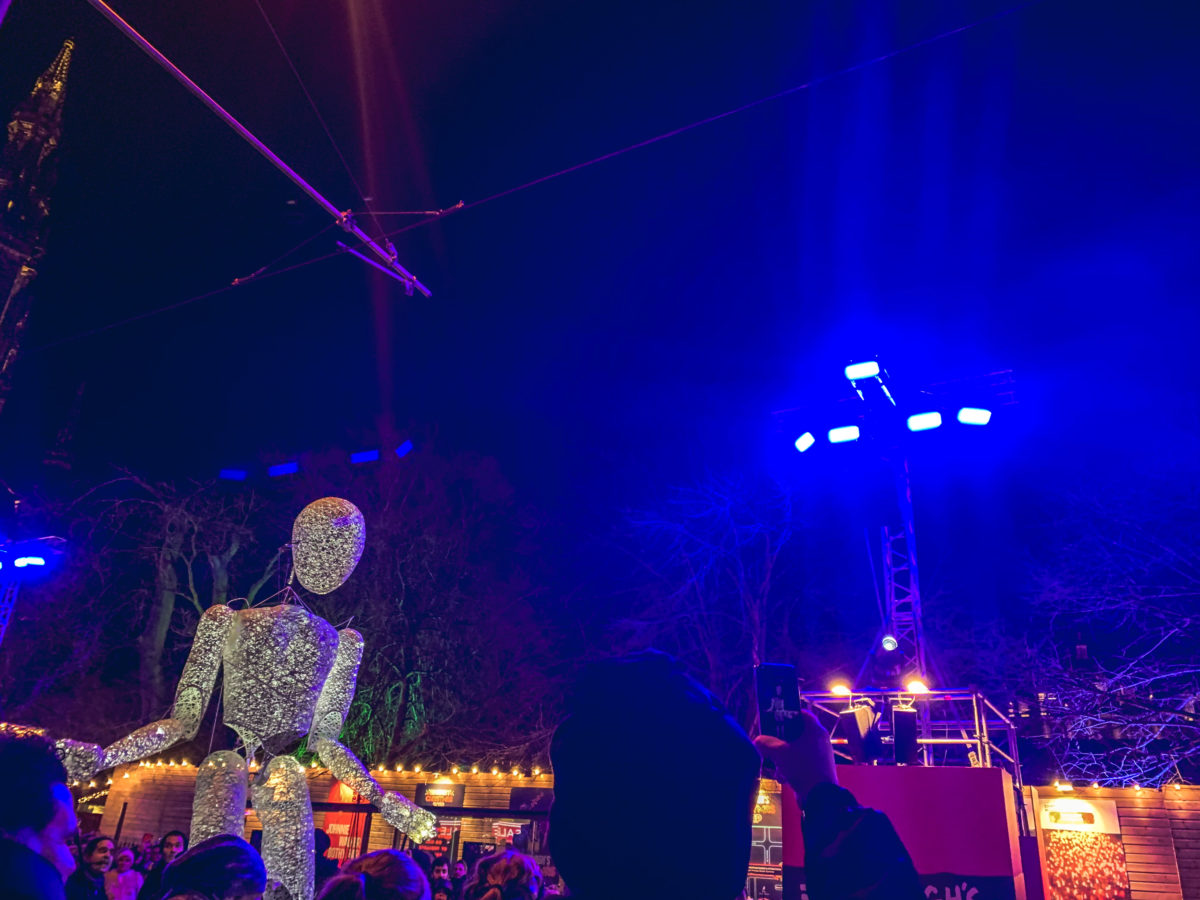 With a spectacular backdrop (my beautiful Edinburgh Castle), the concerts in the gardens are well worth a visit. In 2019, it was Mark Ronson as well as friends he invited. As I particularly like this artist, I got the tickets quite quickly (£70 a ticket). If you don't want to attend the Gardens, the Street Party is for you, consisting mainly of live music with DJs on Princes Street. It's nothing less than a huge open-air bar, with a giant screen and several possible atmospheres.
By the way, don't forget that we are in Scotland where the most common weather is misty, grey skies and light rain. I would therefore advise you to dress warmly as most of the festivities are outside.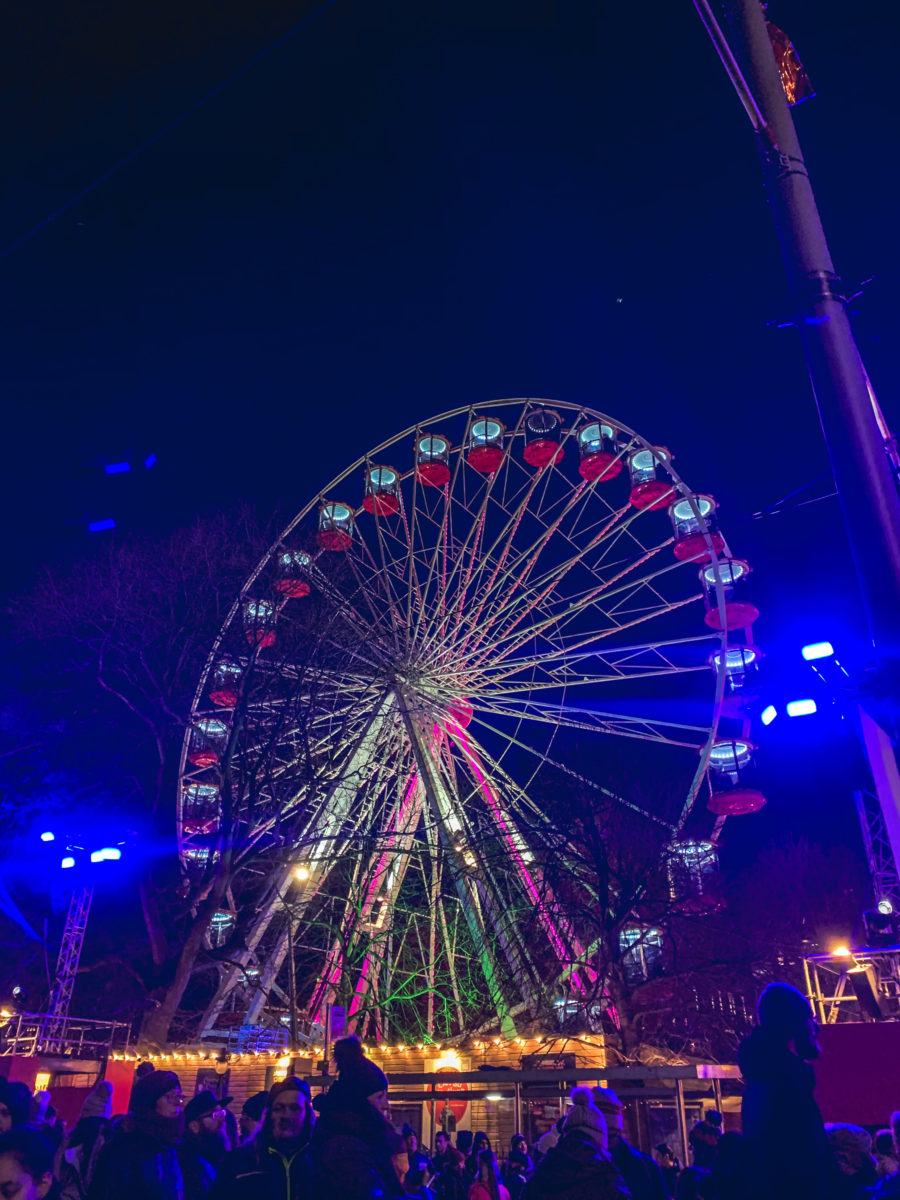 Finally, one of the most beautiful fireworks displays I have ever seen is at midnight on New Year's Eve. The fireworks are designed to be seen from the Princes Street Gardens (where the concert takes place) as they are shot from Edinburgh Castle. If you are not attending this particular festivity, you will just have to find a place where you can get a good view of Edinburgh Castle. I can mention Arthur's Seat (but there's the little walk that goes with it), Carlton Hill (remember to get there early as it's a popular spot), North Bridge or George Street.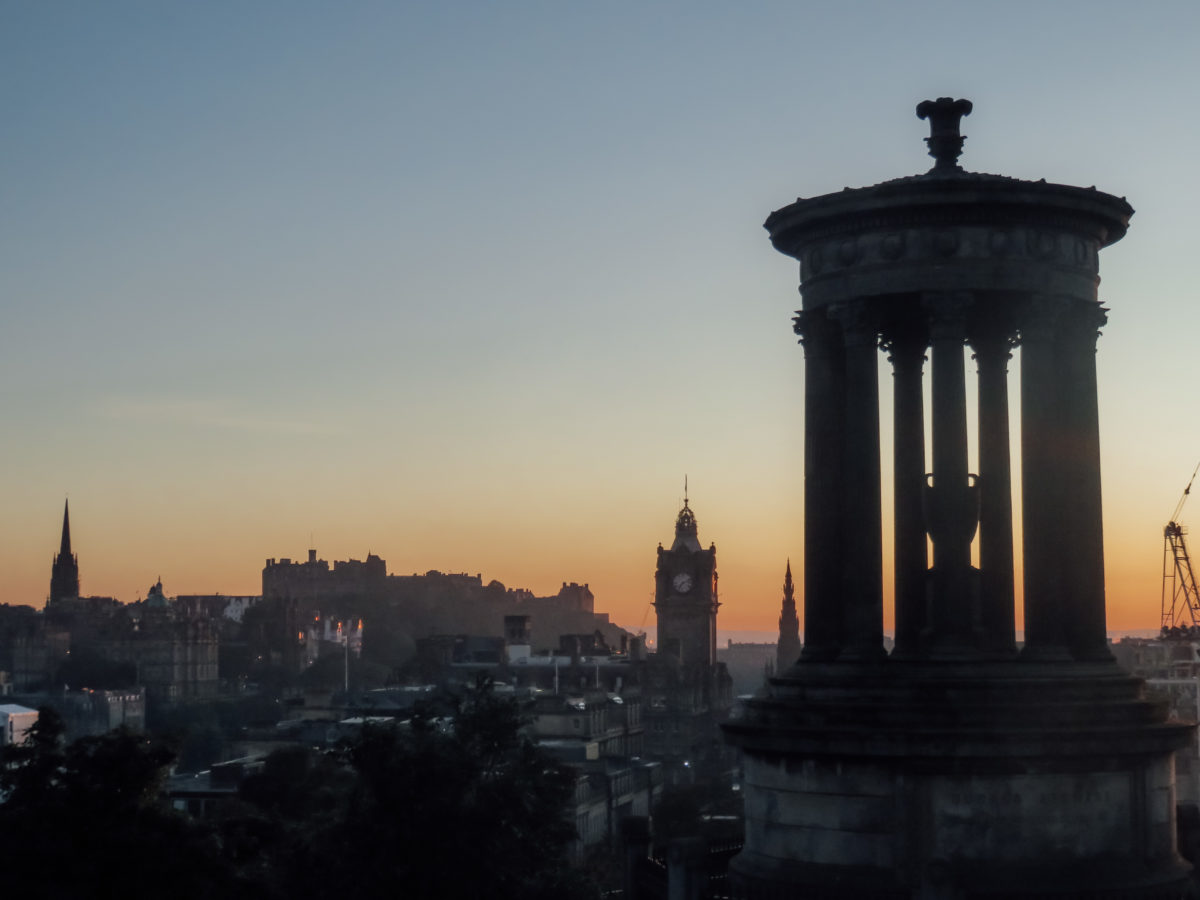 Don't leave until you've heard the world-famous song of Ol' Lang Syne, (or Auld Lang Syne) sung in unison by all the crowds scattered around the city. It's as if time stands still to make us realise how lucky we are to have a new year. Thrills and emotions are guaranteed. Personally, this moment was a magnificent conclusion to my several-month university stay in Edinburgh, returning to my native Switzerland on 2 January.
For this year's edition, I leave you with the official programme here. However, I would also advise you to make the most of your time in Edinburgh to discover the wonders it has to offer. My ultimate guide should help you navigate all the activities in Scotland's capital.
Do I need tickets to attend Edinburgh Hogmanay?
Yes, you will need tickets to attend most Hogmanay events in Edinburgh. In 2022, all Hogmanay events in Edinburgh are ticketed, for example. Tickets can be purchased in advance online below:
However, if you are not taking part as a participant in the torch procession, as a spectator, this is of course free.
Tickets are limited for each event, so I recommend booking as soon as possible when you know you want to attend a specific event. Events often sell out quickly and go on sale in the autumn.
For example, for the New Year's Concert in Princes Street Gardens, I got the tickets towards the end of October. Unfortunately, there is no ticket or all-in-one pass that allows you to see everything.
Tickets for the Concert in the Gardens also give access to the Street Party. So it's easy to combine these two events into one evening if you wish. However, once you have entered the Concert area you cannot leave and return, so it is best to visit the Street Party before or to finish off on a high note there. Just be sure to pay attention to the schedule for each event.
Most events do not allow you to go out and come back in and there is normally a time limit to enter, so it is wise to consider how you want to spend your time. The festivities last until around 1 am. This may be seen as relatively early (I talked about it here), but they also start early in the day. If you want to keep partying, look for bars or clubs. But you'll probably have to find out in advance and make reservations as well. There is no room for spontaneity at Hogmanay.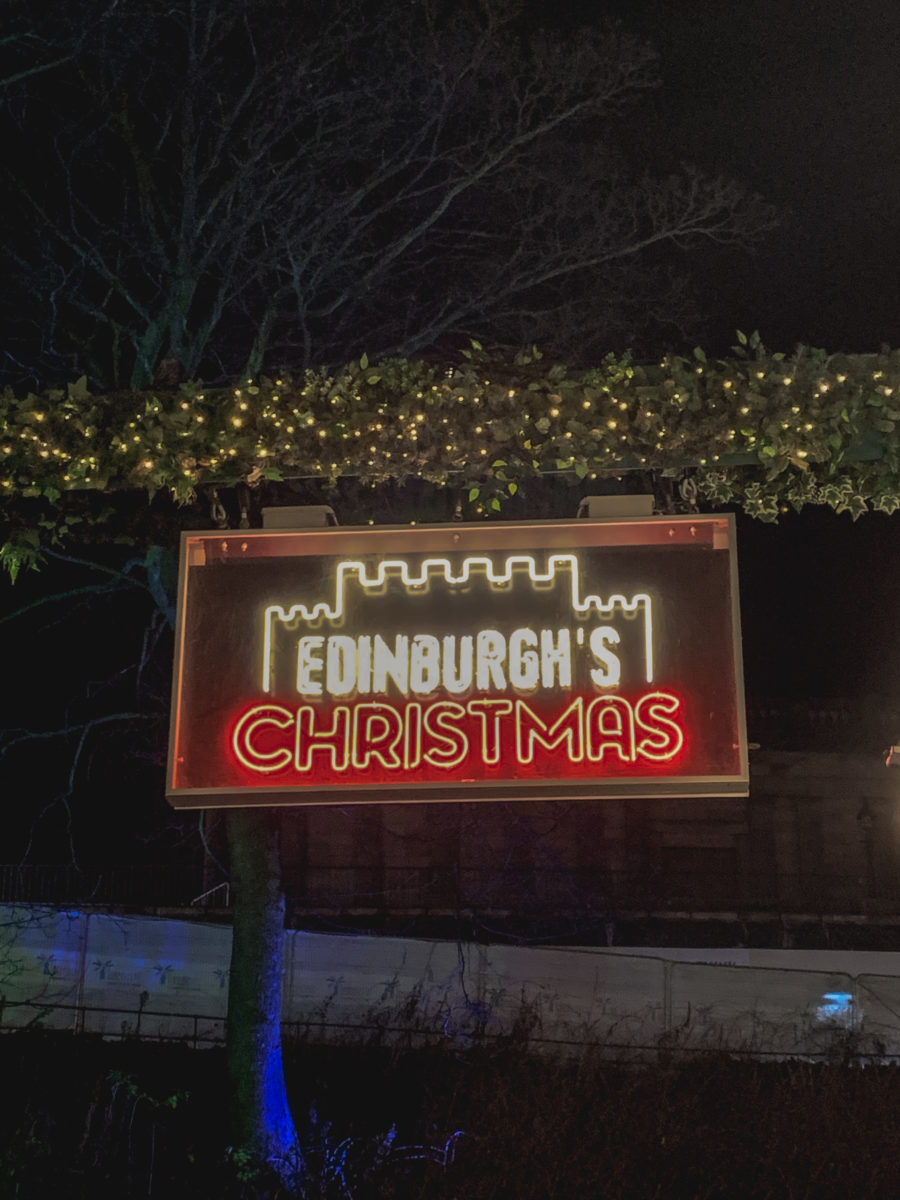 Where to eat? Where to stay?
Living in Edinburgh, I had made the economical choice to cook a nice New Year's Eve dinner in my flat with my friends before we went to the city centre to celebrate. Because I also knew that the city's restaurants would be overwhelmed, often being fully booked weeks before Hogmanay.
If you're looking for a more intimate setting in Edinburgh to ring in the New Year, my advice would be to book a Hogmanay event in a restaurant, pub, theatre, hotel or even a museum. It's such a big deal that many establishments hold a special Hogmanay event which usually includes dinner, drinks, dancing and entertainment (please take part in a Ceilidh, you'll thank me).
The same applies to finding accommodation during the festive period. Prices can go up quickly. I don't have any particular addresses to recommend, but I was very happy with the AirBnb service (before I found my flat). Also, don't be afraid to find a place somewhat outside the old town, the distances are not that big and public transport (even in the New Year) serves the surrounding areas well.
The only obvious advice after reading this article is to consider booking a few weeks in advance. Then, afterwards, enjoy the magic of Edinburgh.
Experience the magic of Christmas in Edinburgh, too, with its magical Christmas market(s). Normally, the Princes Street market stays until the New Year festivities.
I hope this article has inspired you to visit Edinburgh for the Hogmanay celebration. If you have any questions about the destination or have your own travel tips to share, please leave them in the comments below.