I am always so surprised when I talk about the Tine de Conflens and my interlocutor answers me that she/he doesn't know this place at all. Then, I show her/him a few pictures and here I am once again on my way to make her/him discover this magnificent place.
However, more than a year ago, I didn't know this place either. And what a discovery! Only a few kilometers from Lausanne, we can't imagine the wonder that we are going to discover well-hidden at the heart of the Gros-de-Vaud!
It was with great wonder that during my first visit to the Tine de Conflens, I discovered an idyllic sight at the turn of a damp path, dug into a water-beaded stone. Like an open-air cave, we can only admire this setting that I like to describe as "Amazonian" (I am still waiting to see Indiana Jones spinning at full speed on a liana in search of new adventures).
One lets oneself be carried away by the noise of the tumultuous waters (especially in periods of rainfall) to come out to a magnificent waterfall that seems to dominate this scenery. Still, we can't help but dissect every nook and cranny, whether we look up and fall on vertiginous trees or wonder what's hiding in the background, where the Venoge River flows. From the Waldensian patois meaning "fall of the confluences", it is precisely here, in this rocky cirque, that the confluence of the Veyron and the Venoge rivers takes place to form a natural pool where the desire to bathe, like a nymph, resounds.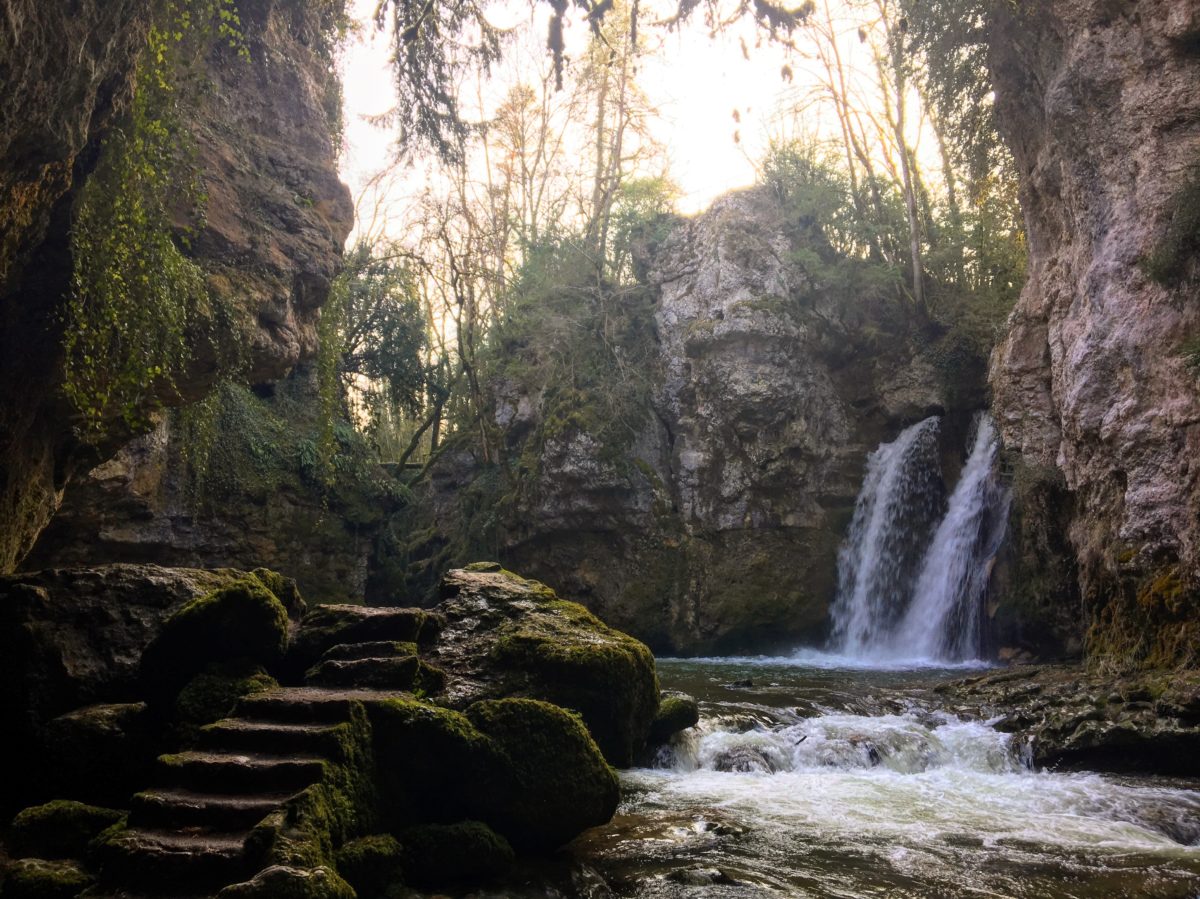 Yet, despite this call, I have never undertaken to soak my feet in these bucolic waters, which still seem quite fresh to me! Above all, it is an opportunity to escape for a short moment from the hustle and bustle of everyday life in an enchanting place, perfect for relaxation and imagination.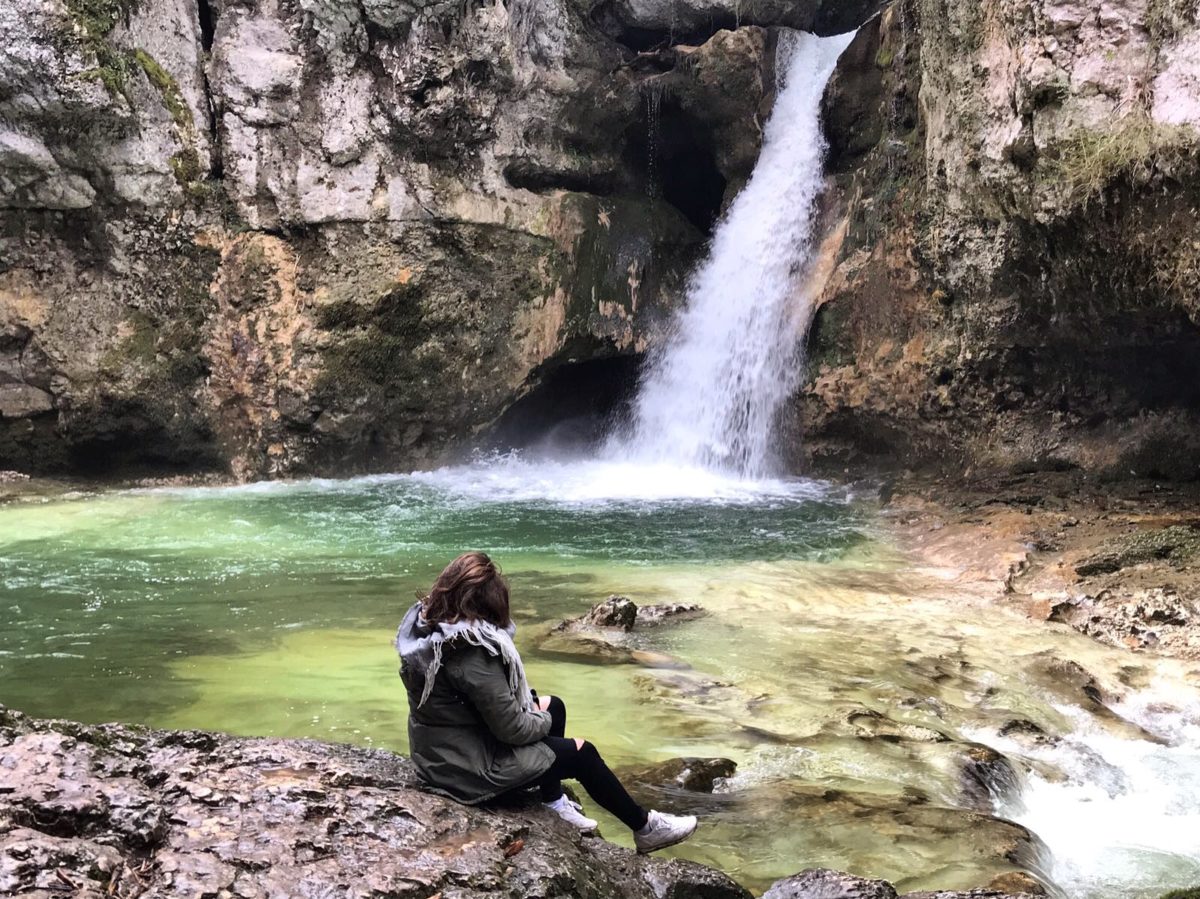 For nature lovers, you will not be disappointed and those who tend to feel the energies of this kind of place, at the Tine de Conflens, you will find yourself invaded by wonderful positive vibrations.
This kind of place often leaves me speechless in front of the diversity of landscapes that Switzerland offers.
Information
Difficulty: Easy, be careful however in heavy rain, the path going down to the waterfall remains wet and damp for a few days.
Walking time: 10 minutes from the car park or about 40 minutes from La Sarraz station.
Opening: check out the official La Sarraz website and the Morges Tourisme website, as often the use of the path going down to La Tine from the signposted itinerary can be closed for safety reasons. Personally, the prohibition sign has never stopped me, you just have to be very careful and not venture too far when you see the waterfall.

Access: From La Sarraz, when you see the Café de la Tine, take the road going down on the left, cross the Venoge, then go up slightly since, at the first bend, the car park is just next to the guardrail on the left.