*this article was first published in French on the 3rd of January 2019
Being the subject of fantasies or apprehension, Brazil generates a lot of clichés that are a bit hard-skinned. But are they really accurate?
For example, to mention just a few negative comments about this country, I was asked why I ventured there, apart from waddling my booty on beaches with a caipirinha in my hand, or that it was too dangerous to be an unaccompanied girl (three in this case for this trip) of a man to avoid being bothered!
To sum up, although I was a little annoyed by these prejudices about a country that does indeed have stereotypes but like every country on the planet; I challenged myself to deconstruct them and make my own analysis. Because of course, I also have my own preconceptions and I often ask myself a lot of questions about what I am going to discover while travelling. It is precisely this curiosity that allows me to change my points of view or to strengthen them, to open my view of the world and particularly of our society today.
So, not being able to fall asleep on the plane, I wondered what I was going to discover in this country and I thought of an interview (in French) of the famous musician Gilberto Gil, Minister of Culture under the Lula government, who said when the journalist asked him if he had the feeling that in France or elsewhere in the world, people still convey so many clichés about Brazil: "It doesn't bother me that there are any. On the contrary! Clichés are what allow a culture, a people to become more visible. So they are naturally something important." But his aim was, of course, "a little beyond the cliché; to arrive at a more global vision, a better perspective". So this is exactly what I wanted to do in my process of analyzing these clichés in order to have a full representation of this fascinating country.
BRAZIL, OR MORE PRECISELY RIO DE JANEIRO, IS THE COUNTRY OF CARNIVAL AND SAMBA.
Every year for five days, the streets of Rio de Janeiro come alive to the sound of its famous carnival, "the greatest show on Earth" as the organizers call it. Everything revolves around the samba schools that actively prepare their floats for the final parade in its reserved area: the Sambodrome, which we, unfortunately, didn't have time to visit. Although the parade in the arena is a masterful ending to the festivities, the Cariocas happily prefer the street carnival where the inhabitants meet in different districts to keep the good mood going until the dawn of the day.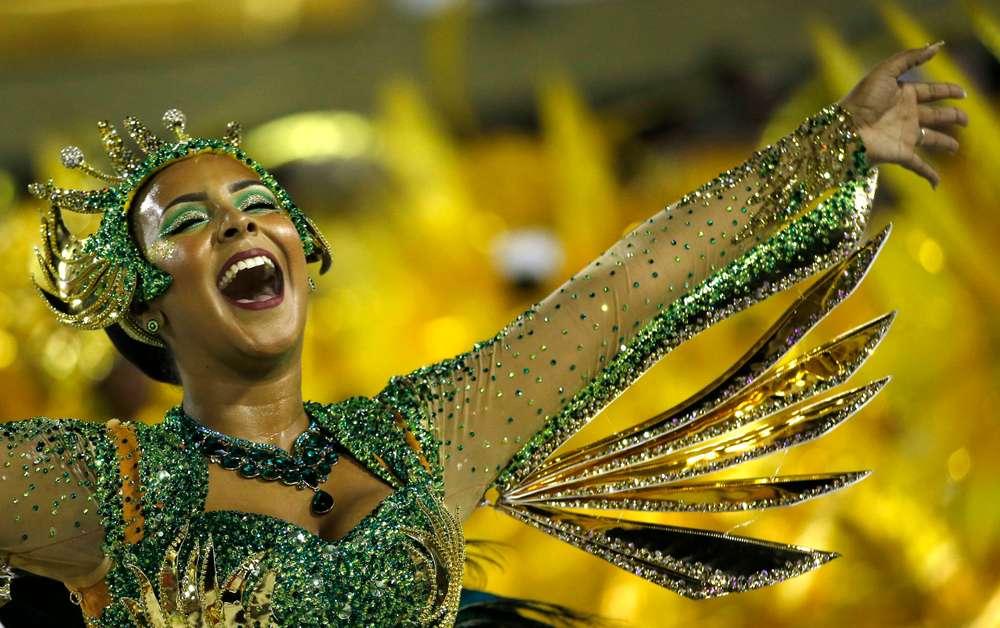 However, I expected the inhabitants to live for this carnival and practice samba. So indeed, the people we met in Rio, clearly told us that we had to come back to this time of the year because the festival is great there; on the other hand, few have the passion for this dance or the desire to learn it. It remains deeply rooted in the "slums" of the Brazilian population, since it emerged at the time of African slavery in the popular heart of the city of the Cariocas.
We were able to experience the practice of samba only in São Paulo. We were staying with my friend's family and I was sure that they practiced samba. Well, that's nay! To my dismay, none of the people I met seemed to practice this dance in this country.
They explained to us that it was not very common to dance it! We still convinced them to take us to a bar, famous for its samba music – the very warm Bar Samba where I spent one of the best evenings of the trip. It was a great experience to watch all these Paulistanos wiggle their hips to beautiful sounds and then take part in the party. I was fascinated, and to be able to one day pretend to have the same rhythm as them, would be simply amazing.
Samba
It is not only a popular dance but also a musical genre that we owe to the African slaves who, after the abolition of slavery in Brazil, arrived in Rio de Janeiro in search of work. They brought with them their dances and percussion instruments that give the rhythm that makes the music so exhilarating.
So, yes, it is the land of carnival, and the samba was invented there, but not everything can be summed up in Rio de Janeiro. In recent years, other more popular and festive carnivals have emerged in Bahia and Recife. In addition, many other traditional dances populate Brazil, such as the forrò or the lambada, and are worth looking into. These dances are simply thrilling and it is a great pleasure to dance these and, back home, try to learn the basics.
Below you will find my two Brazilian " favorite " songs, which directly give you a smile and the desire to dance until the early hours of the morning.
BRAZIL IS HOME TO FOOTBALL
Much more than a sport, football is in this country like an addiction for a large part of its population. And it would be reductive to compare it like that, as there are few countries I can think of in which a passion brings its people together so closely. Indeed, it brings together all generations and above all social classes. So for me, a great lover of football, it was a real pleasure to exchange with the locals about our common passion.
Moreover, during a visit to the Oca pavilion in São Paulo, we discovered a beautiful exhibition on Brazilian life and its history, and a picture strongly appealed to me. It allowed me to discover another aspect of Brazilian football, the more popular one, in the favelas, where all kinds of people enjoy gathering around the ball and sharing a moment together.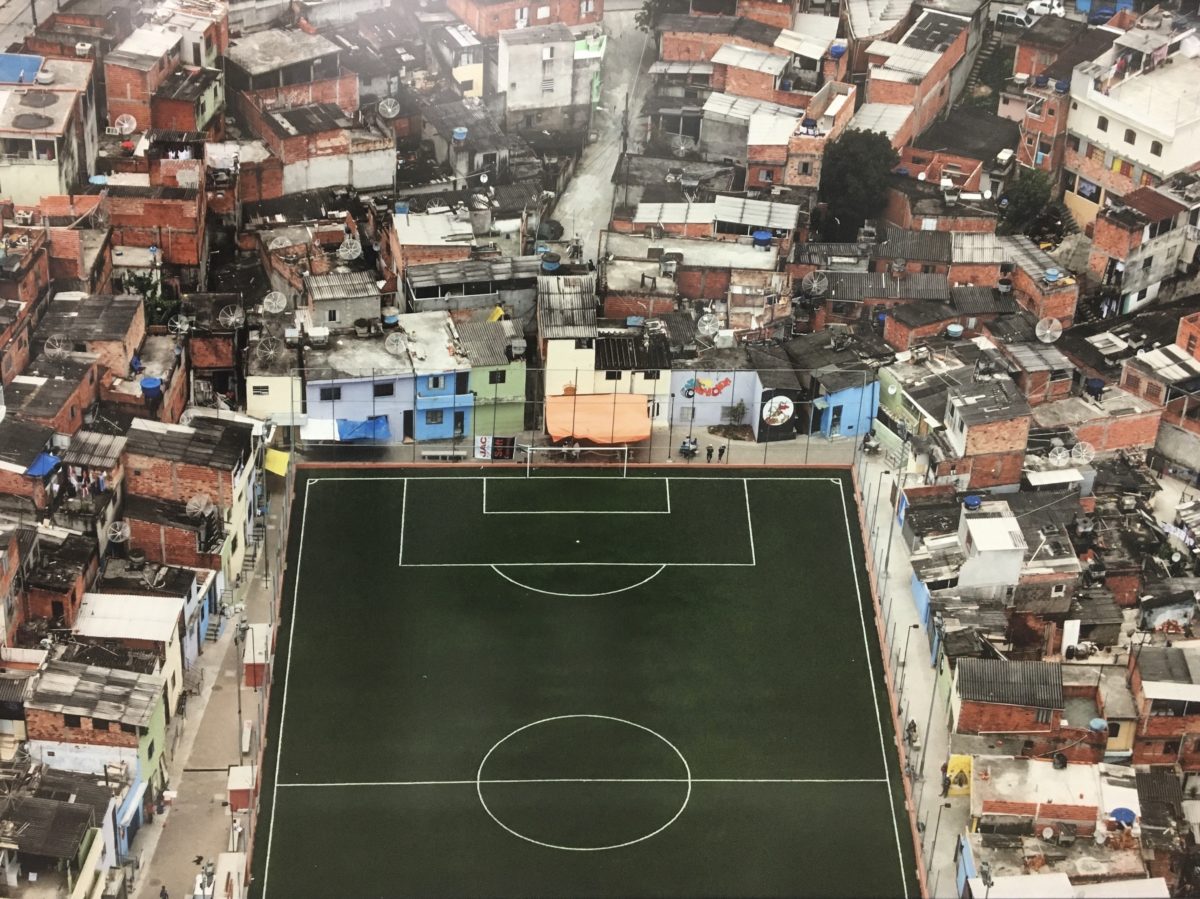 Well yes, it is the nation that has won the most World Cups, great players have made a universal impression on people's minds, but still, on a personal level, this football nation does not make me dream at all. It is not the absolute country of football in my eyes, since this sport is the most popular in almost every part of the world. On the contrary, I rather marvel at the development set up by the Brazilian government and volunteers to unite an entire country and most importantly all social conditions around the same subject by building pitches and helping the less fortunate to blossom out of their passion, thus creating an entity of solidarity.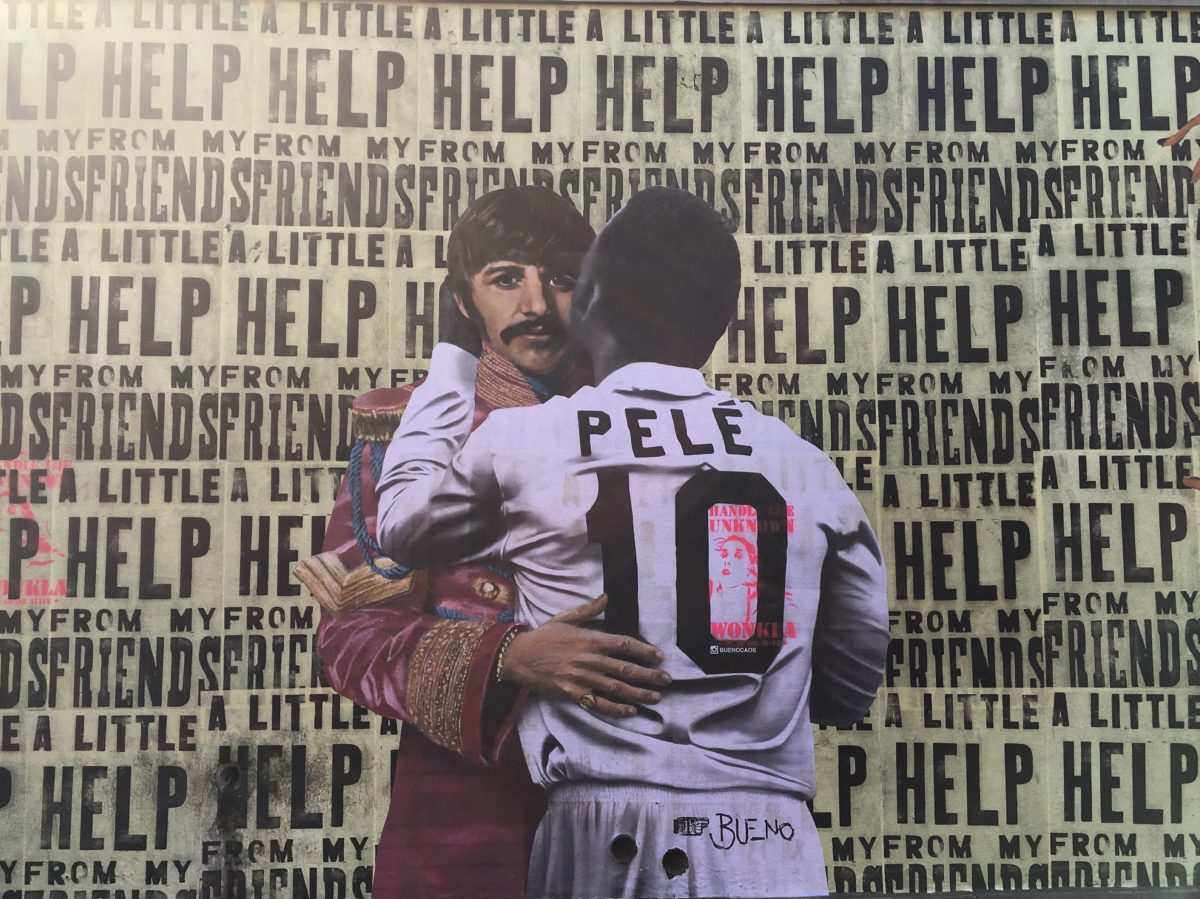 SMALL BIKINI AND BOOTY EXPOSED AT THE BEACH
So, in this case, there is no way of not asserting this obvious fact. Yes, on the beach, at least in Rio de Janeiro where we could observe it, women walk around in very low-cut bikinis!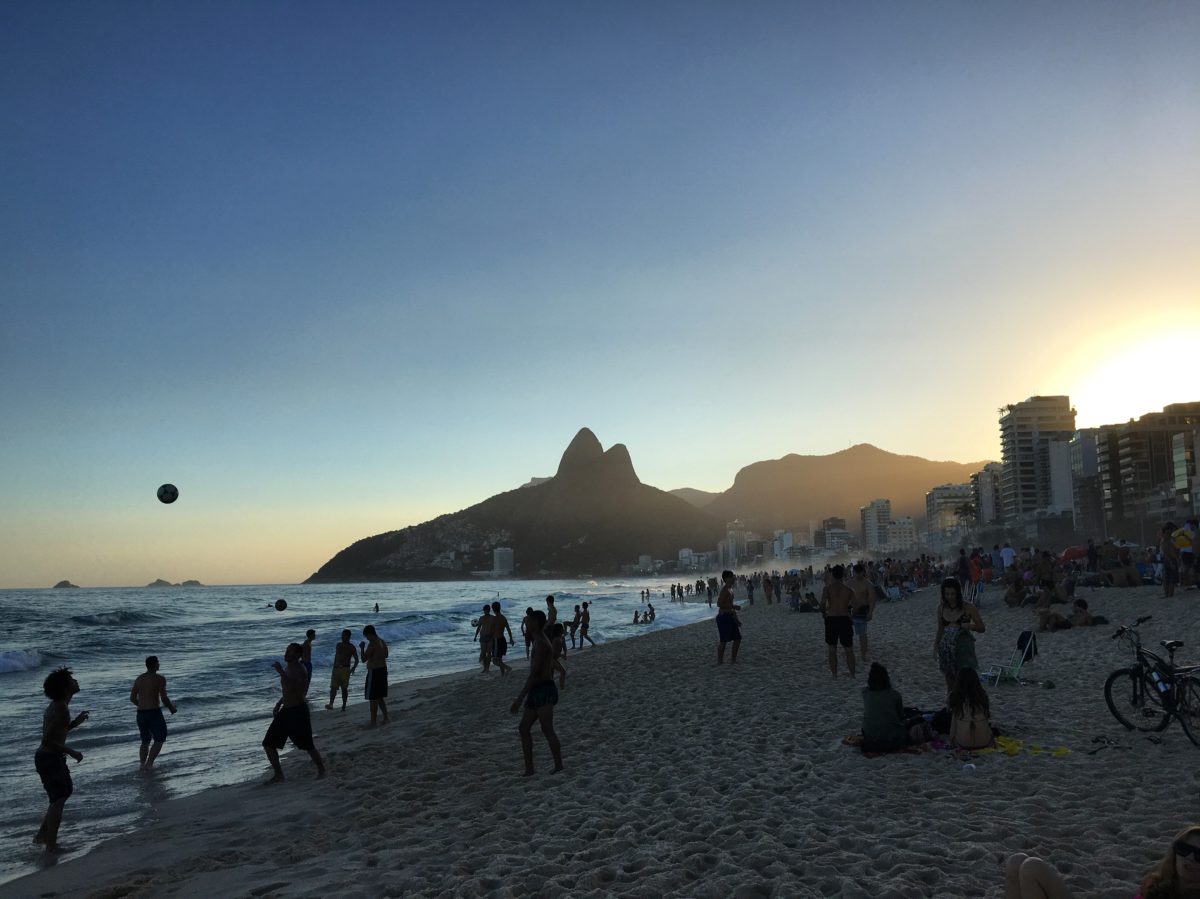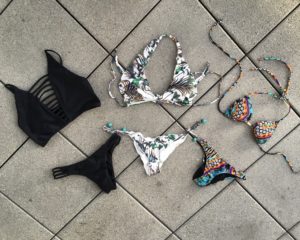 Therefore, we decided to get into this highly relaxed atmosphere by going out and buying a Brazilian bikini. After walking around a huge shopping mall, we were all delighted to find ourselves sunbathing and having fun in the waters of Ipanema's famous beach (be careful with your belongings and never leave them unattended). It remains one of the most memorable moments of my trip, swimming in the ocean and realizing that I was in Rio de Janeiro, this city so much fantasized about. Looking back, this swimming costume was worth its weight in gold, but it is a precious souvenir of Brazil.
THE BRAZILIANS ARE FRIENDLY AND ALWAYS IN A GOOD MOOD
We met a lot of locals, in particular, because in São Paulo we were staying with my friend's family. It is a very friendly population, who love to help (for example, chatting and asking for directions on public transport, the drivers are adorable and always help you with a smile) and who appreciate, in particular, showing foreigners (and even more if you are family), the beauty and diversity of their country!
They take you around their country like a merry-go-round where every place explored is explained with anecdotes and experiences. And they couldn't let us pay a penny during our stay with the family. They even refused to let us invite them to our last evening in one of the best churrascarias in the city. And there's no arguing about it! For them, it is normal to be attentive and considerate, and they think that openness and sharing are the same in Switzerland. To be discussed, but admittedly our mentality is not the same.
However, unlike us "good Swiss" (we talk about clichés, don't we?), Brazilians are not regulated like Swiss cuckoos. The second national sport is their perpetual lateness. We might think that they take everything lightly, but in Brazil, it takes time to set things up or to make up one's mind. So, where are we going to take the girls on their first day in the Paulista city?
So many questionings that we stayed at home, cloistered… We are still waiting to go and help an association in the favela of Paraisópolis, which we were interested in but at 10 o'clock sharp, the time when we had to leave, my friend's cousin (the transmitter of the idea) never showed up and we didn't see him again for the whole trip. It was frustrating and sometimes a little annoying to want to go exploring but to "depend" on people who were not very reliable in terms of schedules. The highlight was when we found out that the cousin's wife had arrived four hours late for her own wedding – and according to them, this was by no means the only wedding with latecomers.
BUT ISN'T BRAZIL DANGEROUS AS A COUNTRY?
Such was the first question I was asked when I announced my departure. So to ask so abruptly whether this country is dangerous is tacitly implying that it is. My parents, to name but a few, were very worried that I was venturing to Brazil, yet my many travels, as well as my previous stay in South America, had not reassured them. Perhaps because my desire to discover this country was much greater than my fear, I didn't worry so much about going there. I know people who have felt in danger, but at no time did I feel fear or worry. We were just three friends enjoying Brazilian life without worrying about the unexpected, while keeping an eye on each other.
However, I asked the question directly to a Brazilian, my friend who lives in Fortaleza, and he immediately answered: "Você é doido de vir no meu país! O Brasil é um país muito perigoso!" Literally, "you are completely crazy to come to my country! Brazil is an utterly dangerous country!"
In fact, ask any Brazilian, from any social background, and he will respond equally well to this request. It is more particularly Tayane, a friend of one of my fellow travellers, with whom we had a drink one evening in Rio, who best described the situation of fear felt by the majority of the population in the country. She explained that this is due to many factors, especially due to the political history of the country, its geography and its social inequalities, which for almost fifty years have been widening the gap between the very rich and the very poor.
On her way to work, she sometimes feels uncomfortable and avoids some neighbourhoods, comments that were reinforced by the statements of her boyfriend, who himself, as a man, sometimes feels insecure in his own home or at work. A sort of ambient paranoia described by almost all the people I met, mainly in Rio de Janeiro, and which struck me.
So looking at the various statistics on the country, it is clear that the crime rate is one of the highest in the world. Moreover, violence has been on the rise lately in this country, particularly with clashes between the police and drug gangs, notably in Rio de Janeiro, in the large urban areas or in the non-peaceful favelas. In particular, with more than 60,000 homicides a year, a tiny proportion of which are solved, Brazil also offers the image of a nation where the police have lost all their authority.
My parents always advised me to check the Federal Department of Foreign Affairs' website and its travel advice for all countries in the world before I went anywhere. As a result, when reading the crime section of the website, Brazil doesn't seem very welcoming at first glance, it seems a bit alarmist, but experience on the spot, nothing has happened to us! Naturally, we followed the advice established by the department, which in my opinion is common sense.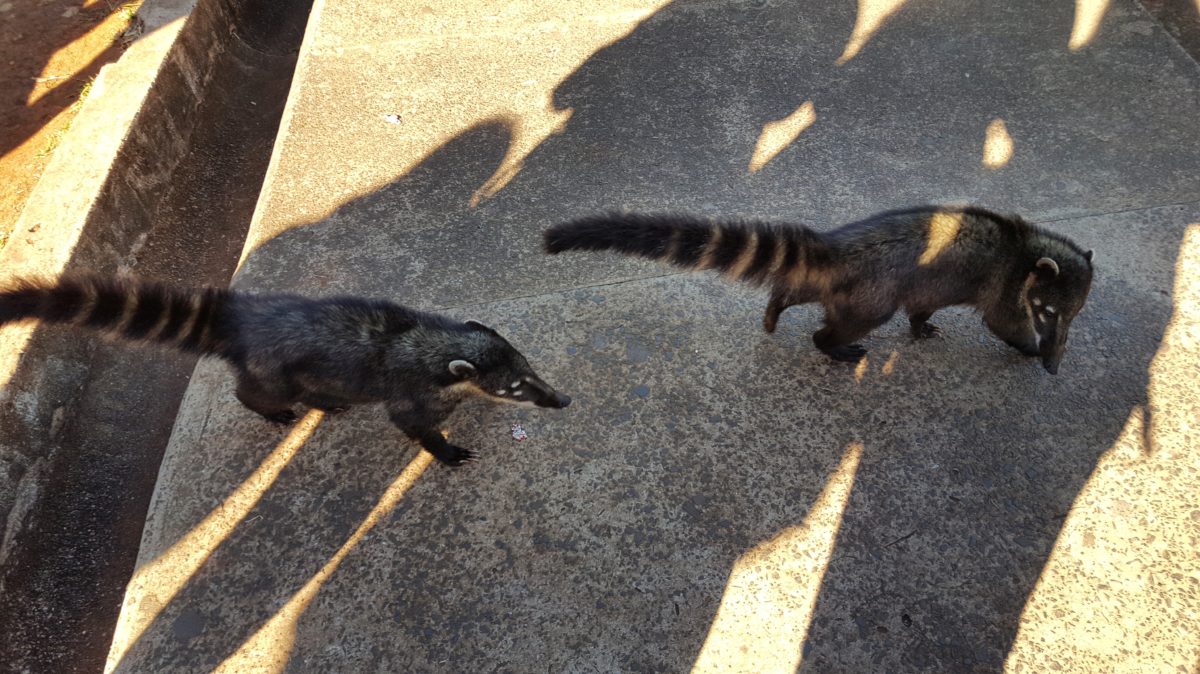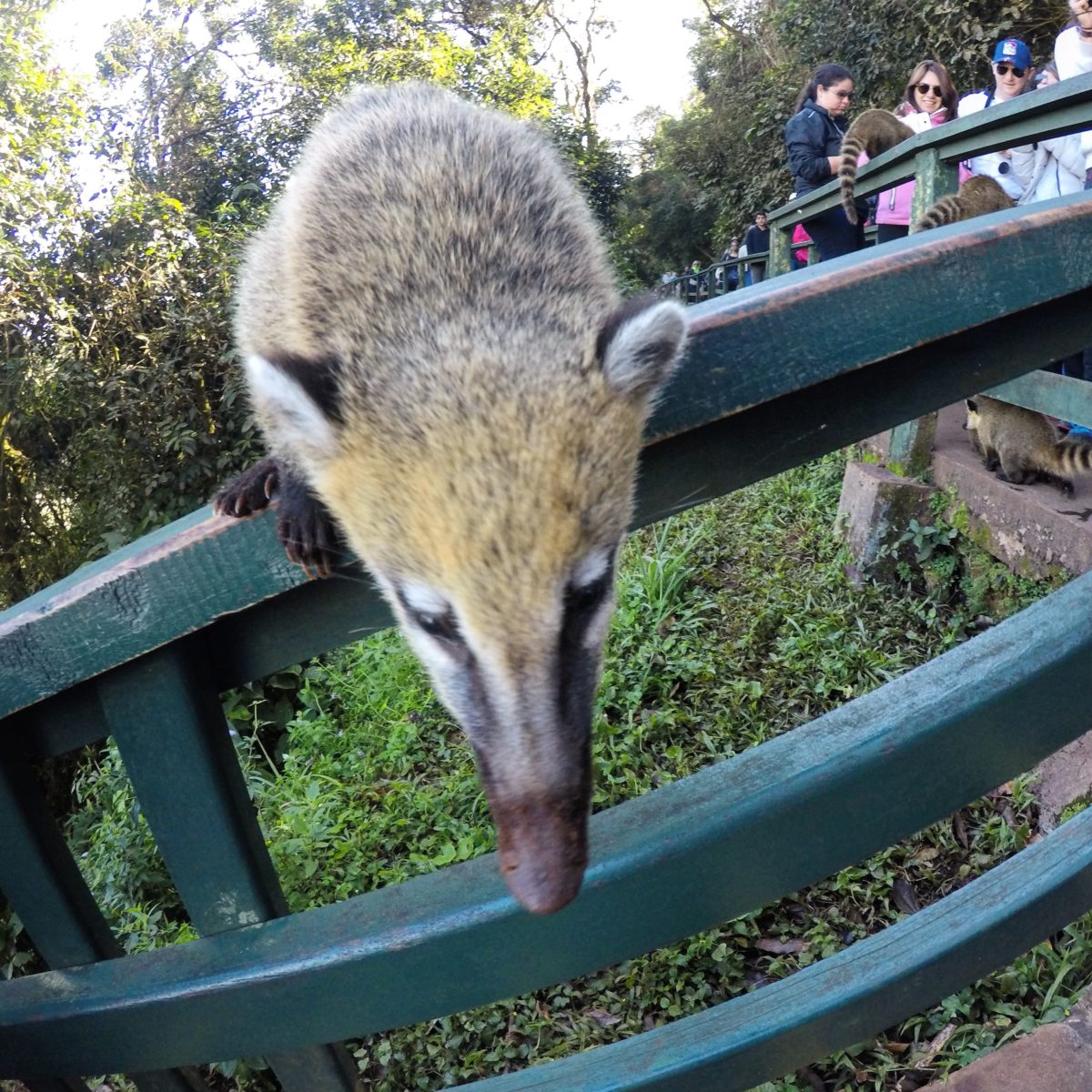 BRAZILIAN POLITICS, THE COUNTRY OF CORRUPTION?
To better understand a country, I always like to know its history and politics. Passionate about these two subjects which necessarily go hand in hand, it allows me to get an idea of where I'm going to land, and above all I like to try to find traces of the past in what I can discover. However, I'll spare you my little synthesis of Brazilian history (you can find it here if you are interested).
Nowadays, the Brazilian political crisis shows that corruption is on the decrease, but nobody can imagine the future. What surprised us was that all the people we talked to on the subject made the same reference. If you want to understand Brazilian politics, you just have to look at the American series House Of Cards, where power games and manipulation are the order of the day.
And we can only affirm this when we summarise the last few years: Lula, former president and emblematic figure of the resistance to the dictatorship, sentenced to prison, Dilma Rousseff, the first woman president, deposed by the Senate in 2016, or her replacement Michel Temer who was in the hot seat for corruption… to believe that a kind of curse is hanging over the Brazilian presidential office.
In addition, nothing augurs a glorious future with the newly elected president, Jair Bolsonaro, who marked his presidential campaign with racist, homophobic and misogynistic remarks, yet he "reassures a large part of his fellow citizens and outside, conservative and populist currents in the United States and Europe," according to Sergio Praça, a professor specializing in the Brazilian conservative party at the Getulio Vargas Institute for Political Research. I recommend a very interesting article (in French) on the rise to power in several countries of nationalist and populist leaders like Bolsonaro. To meditate on!
Brazilians know that they need renewal, yet as Brazilian political scientist Everaldo Moraes rightly analyses, "politicians are all condemned by public opinion. Brazil is mired in the present. We can't imagine a future, because we don't have enough information to know what's going to happen in the medium term. In other words, the Brazilian people are not confident, and the political crisis is likely to continue.
But is this the beginning of a new era with all these court convictions?
It is easy to understand that people have a cautious and dubious attitude towards their politicians. However, they tend to put the concerns of everyday life into perspective. My friend's cousin explained to us this kind of social mechanism that Brazilians call jeitinho brasileiro. This term is often used to define the national identity of Brazilians in the face of laws. Being a highly corrupt country with a high level of bureaucracy, it is a kind of behaviour that makes it possible to achieve an objective by breaking an established law to obtain a pass or even just a simple advantage.
According to the various articles that I read online, this little trick (yes, corruption affects all social classes in the country), is positively perceived in the country since it represents in a certain extent the humanisation of laws and national policy, a function of mutual aid and solidarity and a more conciliatory way of giving the people the same rights in all social classes, yet also negatively, since this mechanism stems from the current Brazilian social and political structure, perverted by corruption.
A very fascinating subject both sociologically and politically, it was very interesting to listen to this young girl, as well as all the people we met during this trip, tell us about their country with very precise and realistic ideas. The Brazilians, who have an unshakeable attachment to their nation, are highly critical of their system while at the same time they cannot imagine that more developed countries could also pass judgment on this issue.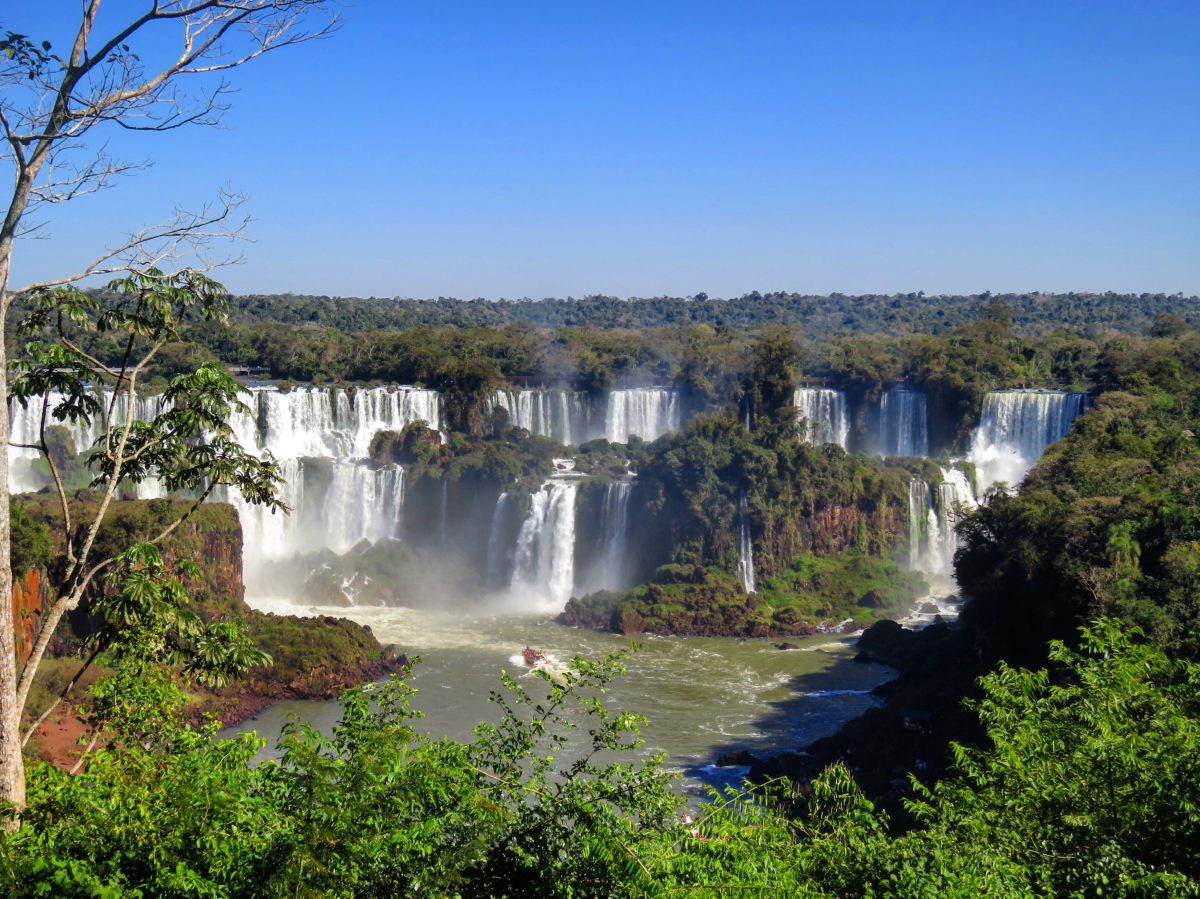 This South American country proves to be much more complex and richer than some clichés suggest. Brazil leaves no one indifferent, but this country has so much to offer, both in terms of landscapes (such as the Iguaçu Falls) and humanly, that it would be a shame not to venture there following the echo of these clichés or certain truths that can frighten (Triple Frontier). It is an emerging country on which one must rely more and more and which one must discover without restraint.