With its azure sea, Santorini, the Cycladic island, is an invitation to travel, so much so that the mere mention of it awakens my imagination.
Santorini was born during the Minoan eruption, which occurred around 1,600 BC and gave it its present horseshoe shape following the curve of the ancient crater. Combining typical Greek charm, history and fabulous landscapes, this little paradise has everything to attract visitors.
For those who arrive by sea, Santorini captivates at first sight. Overlooking an indigo sea, high cliffs of multicoloured colours immediately attract our attention and give us the promise of a magnificent stay. Perched above them or sometimes descending to the coastline, charming Cycladic villages decorate this archipelago and bring it to life.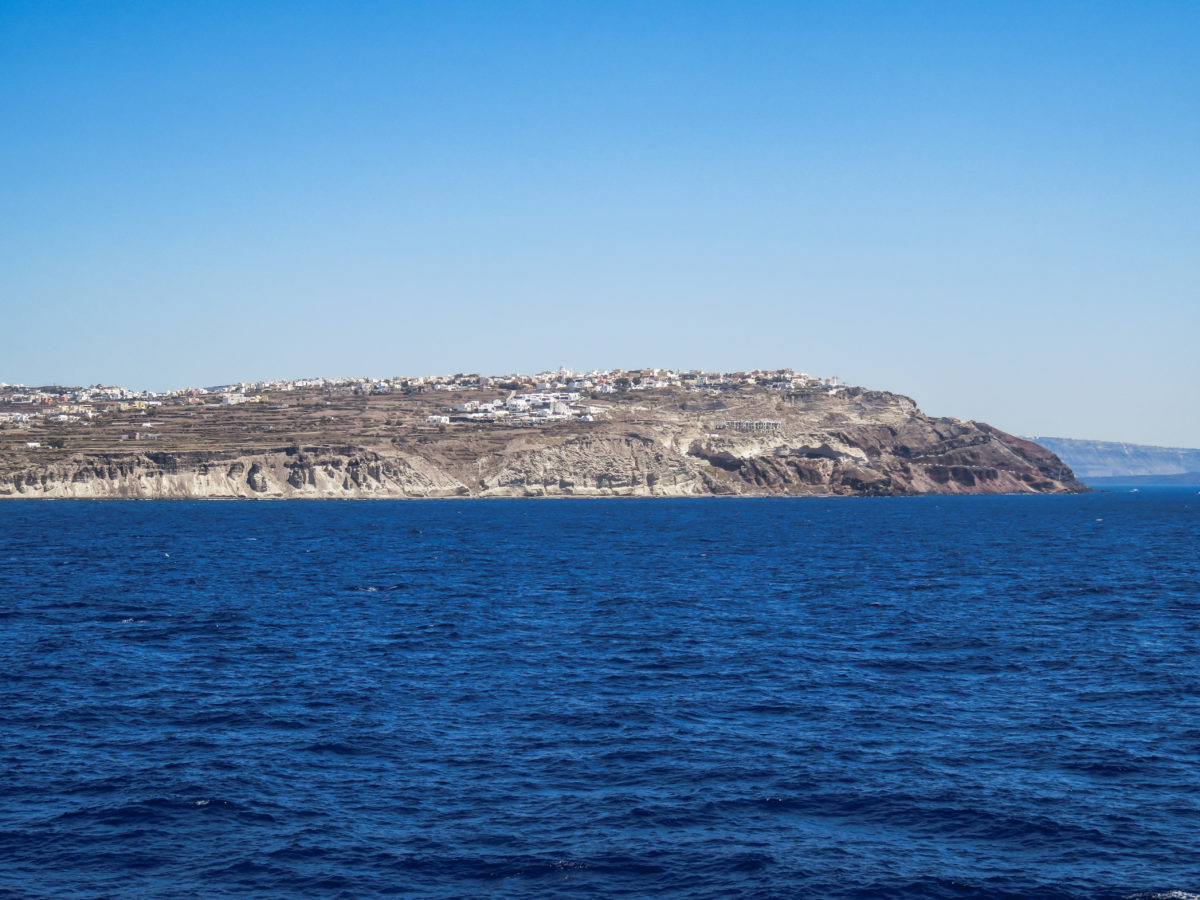 Blue is everywhere… with the colour of the sea, the doors and windows painted in blue, not forgetting the blue of the sky, contrasting wonderfully with the whiteness and purity of its houses.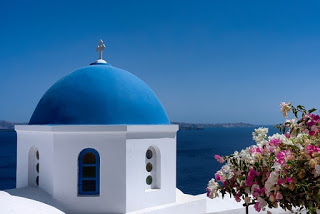 Described as one of the most romantic islands in the world, it is tempting to imagine coming there with your loved one for a delightful stay. Thus endowed with this appellation, I have often had the opportunity to meet newlyweds looking for the most beautiful wedding photos.
However, having had the chance to discover Santorini three times, I have noticed that the island attracts travellers from all over the world, ranging from jet-setters, backpackers, groups of friends or classic tourists, who all (well almost, see the section on mass tourism) have the same feeling at the end of their stay… that of coming back!
The island's inhabitants welcome us with warmth and kindness, despite the strain of the Greek economic crisis (although fairly untouched thanks to its popularity).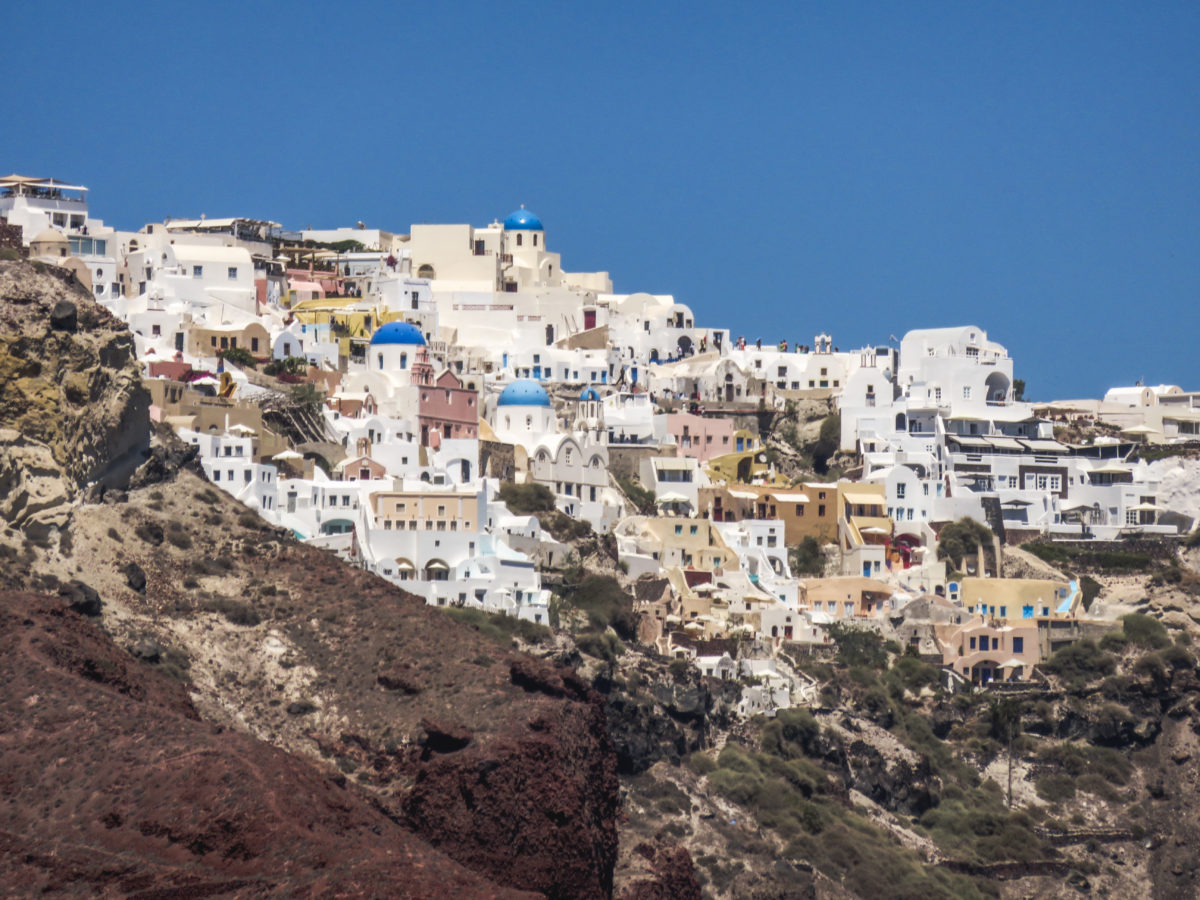 Sunsets
As a true sunset enthusiast, Santorini is the perfect place to see gorgeous sunsets. This would be my main argument to make you want to go to Santorini.
How can I describe it to you? You have to close your eyes to capture the moment and the beauty of this landscape that will remain in your memory. The atmosphere changes completely, people start to feel that warmer glow and change their state of mind. You feel like you are suspended in time, a moment that lasts and leaves you thinking of wonderful moments in the present and in the future, the kind of moment that you enjoy and smile stupidly when you think about it because you simply feel at one with the place. In the end, we are left with a sense of magic and a silent promise, in the rays of the setting sun, to return. That, is why I travel.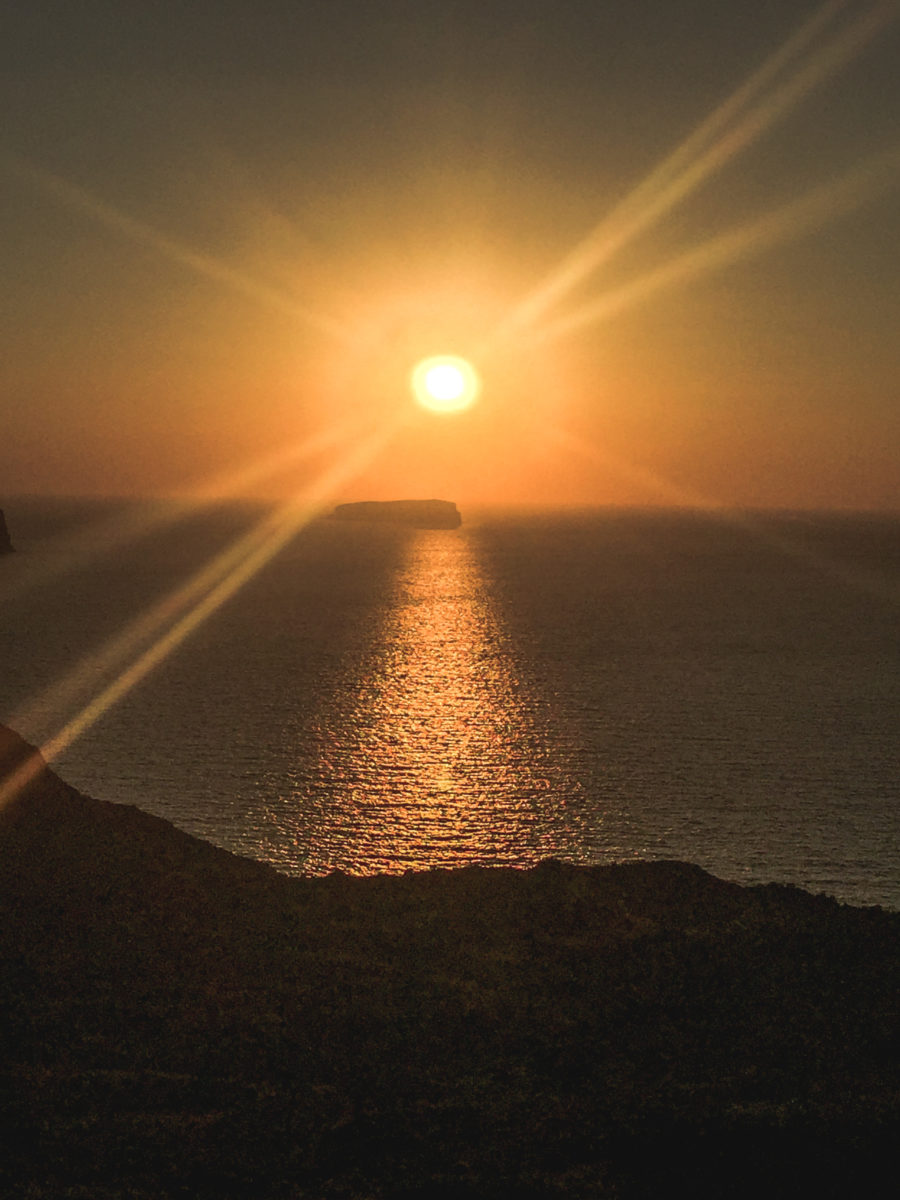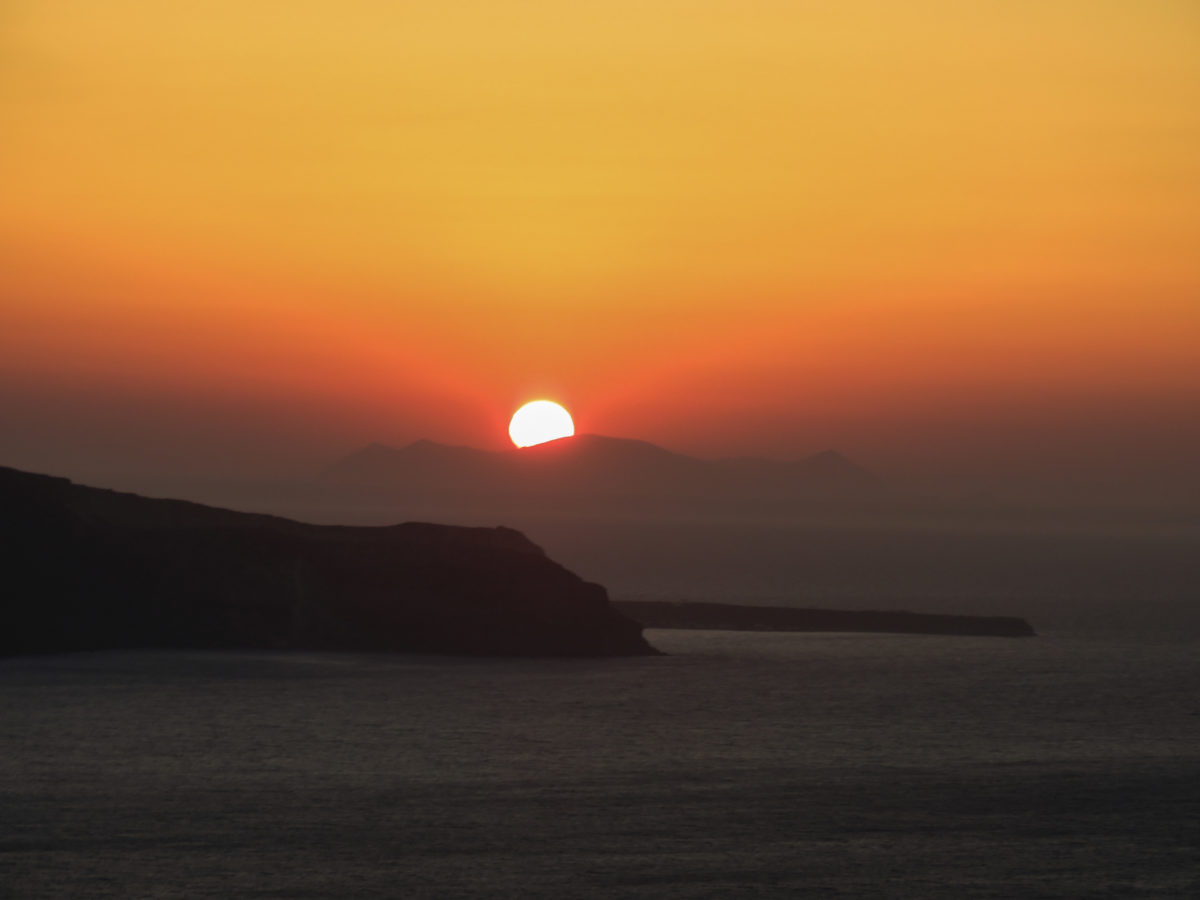 As a bonus, I'm posting two photos from 2011 (I was 14 at the time). They were taken at the Panorama restaurant (which is aptly named)!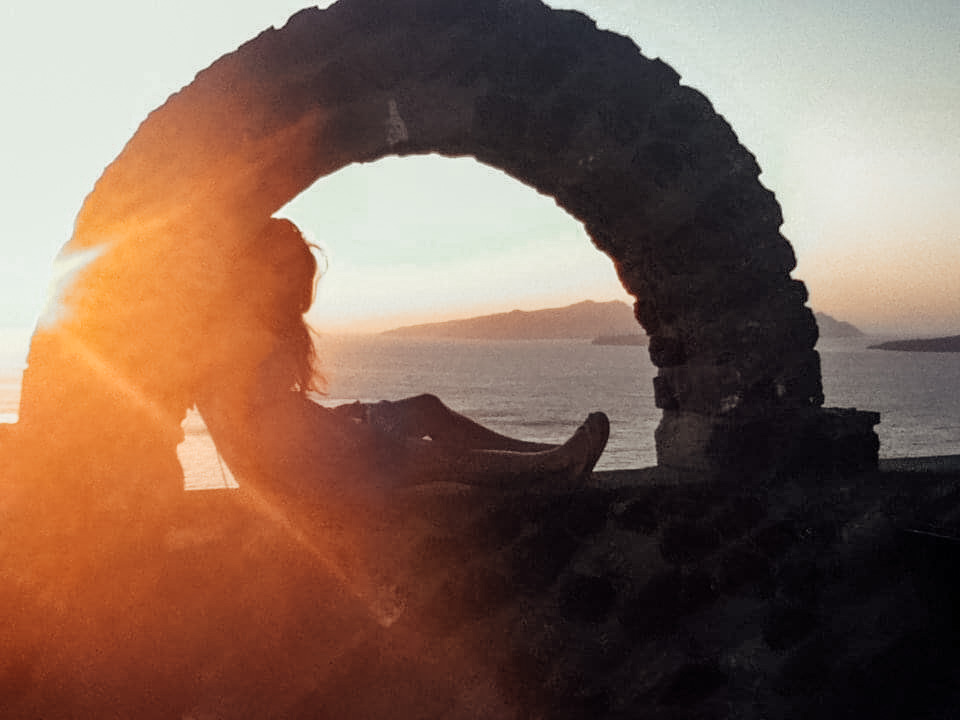 FIRA
The island's capital, Fira, is bustling with activity. Whether you get lost in its maze of alleys or if you just take a leisurely stroll, every corner is full of shops, bars – I highly recommend the Town Club, my dad's home in his wild youth and his daughters' haunt today – hotels and breathtaking viewpoints. Walking along the caldera makes me realise how unique this place is.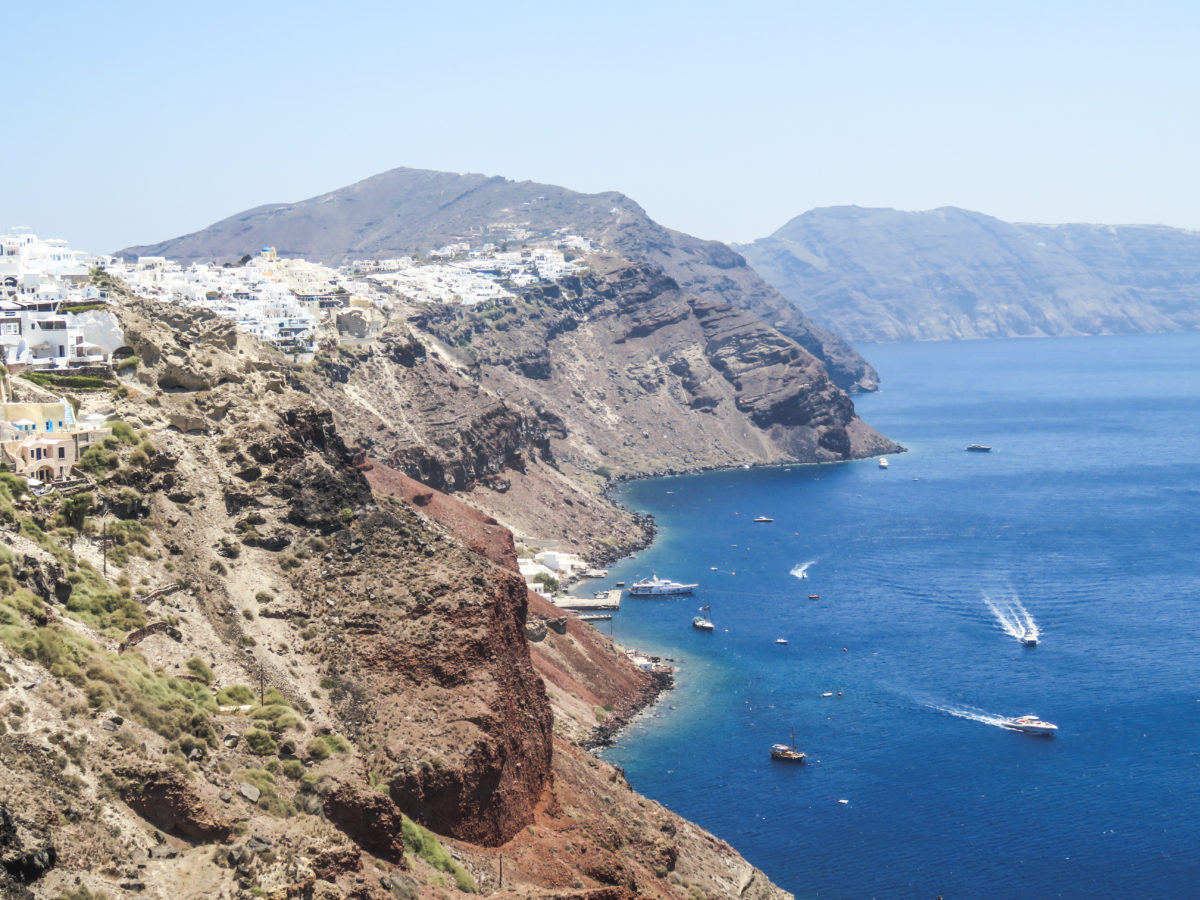 I could spend hours just sitting on one of these beautiful terraces, with a book in one hand and a mojito in the other, enjoying every detail of this panorama that changes with the day and the light. Its sunset is one of the most famous on the island, and at night, the caldera's ledge lights up in anticipation of memorable evenings.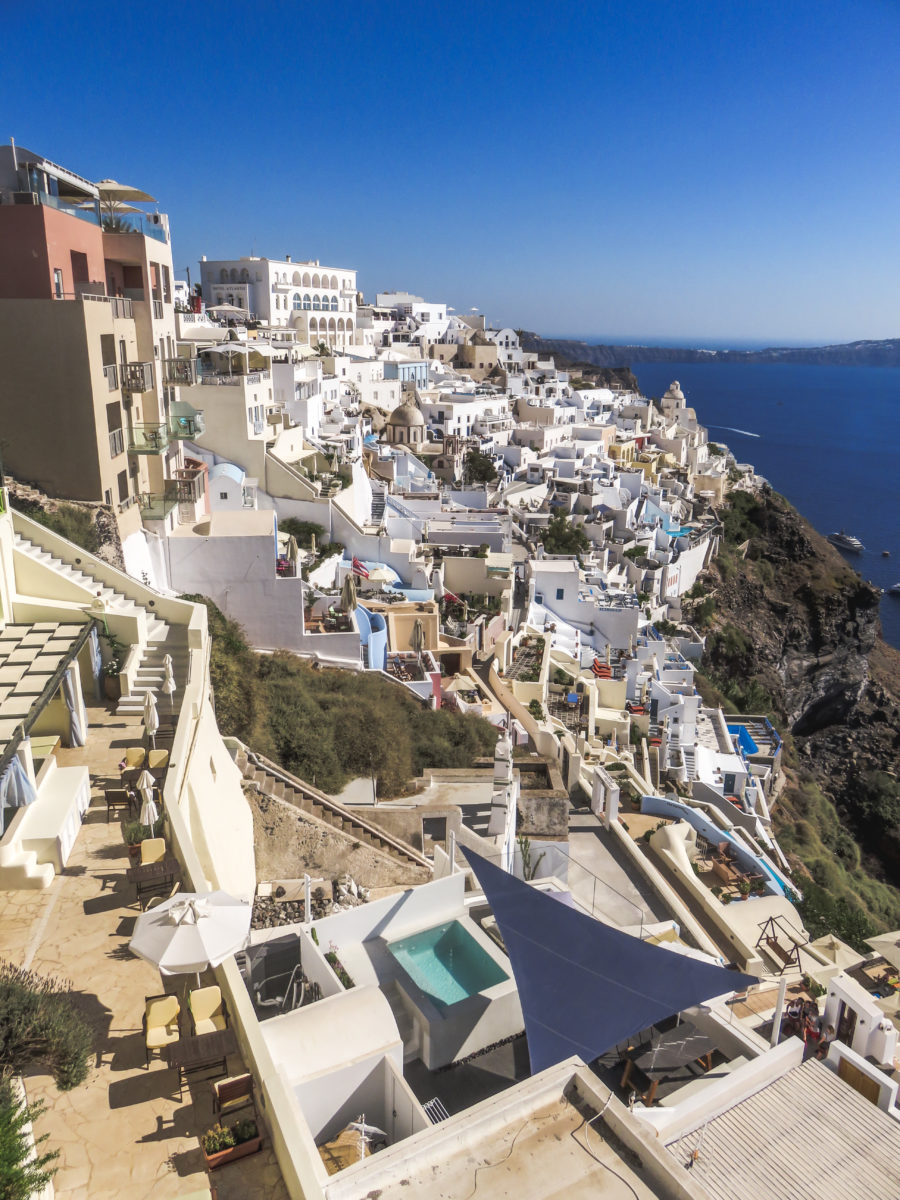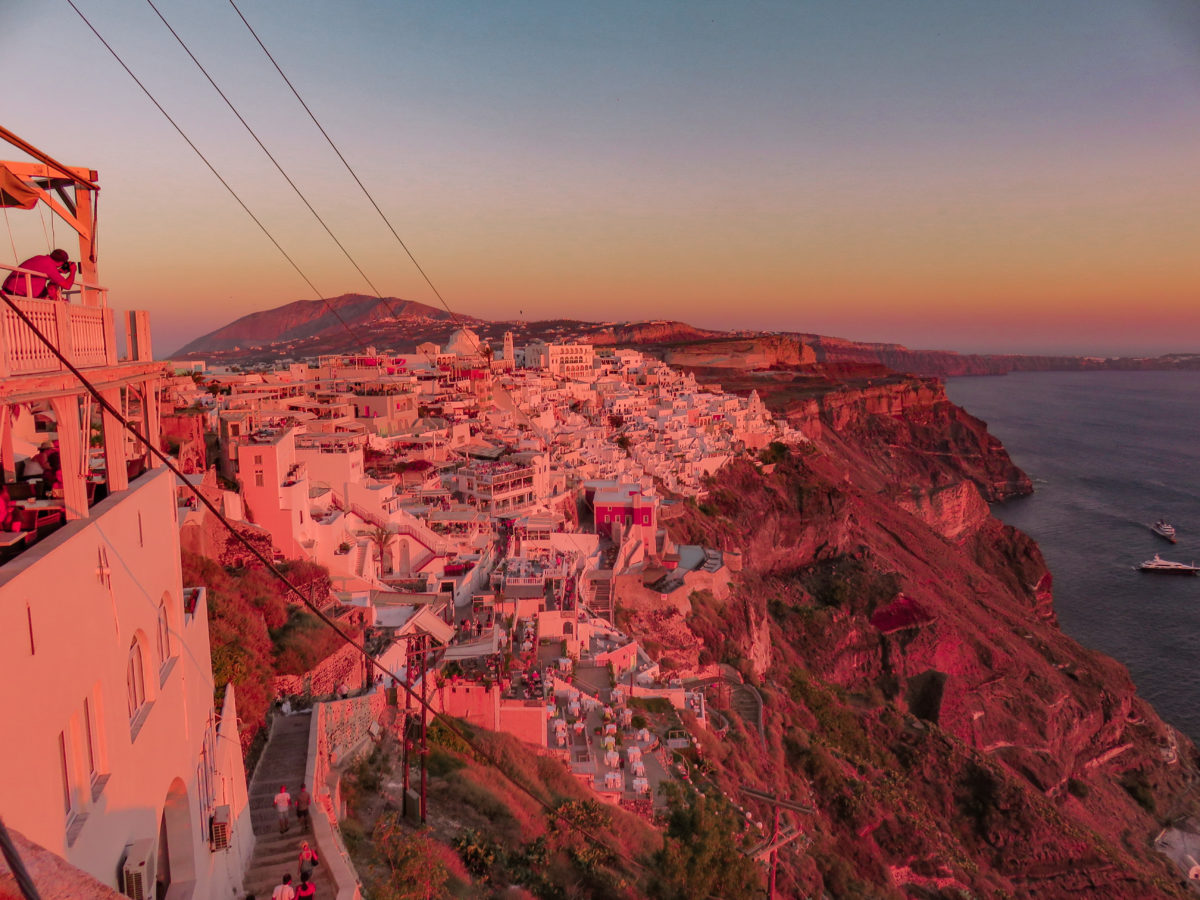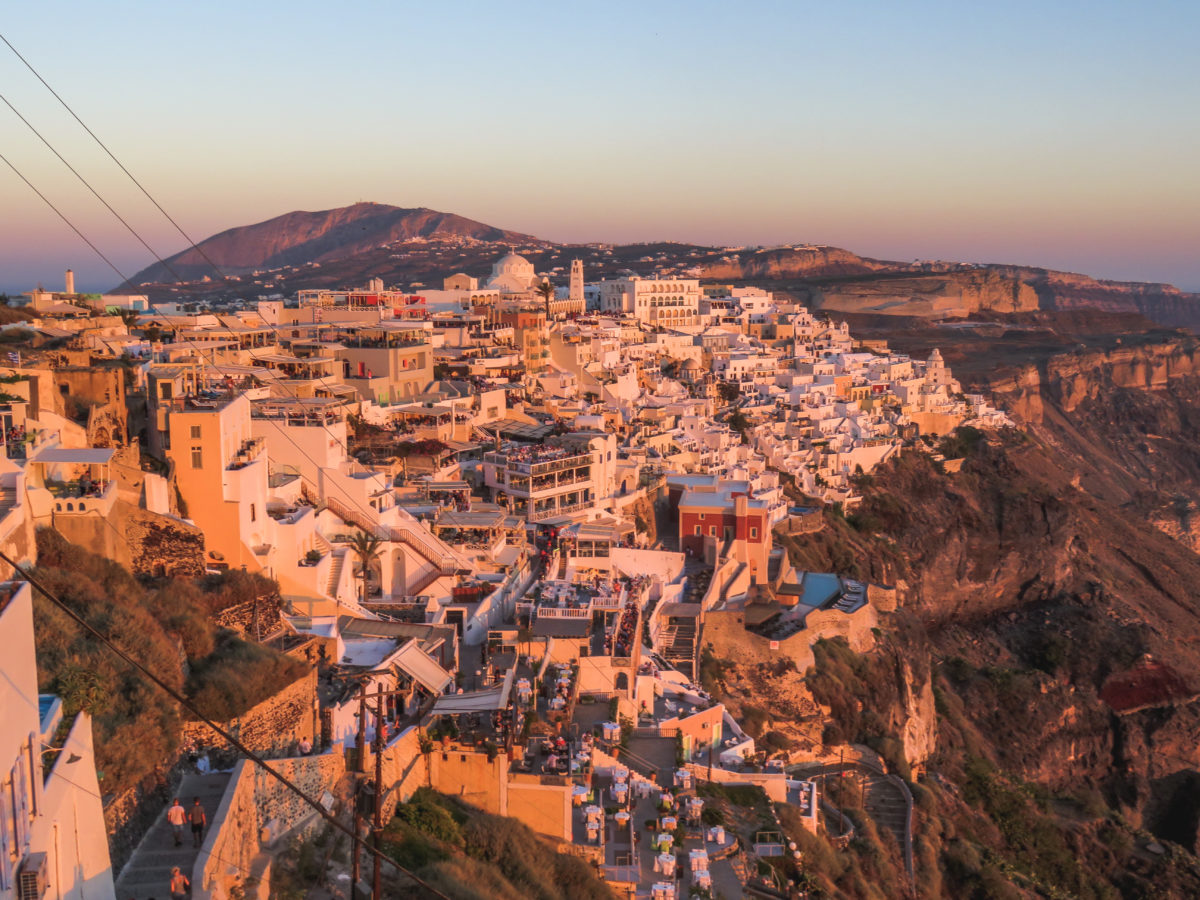 A sympathetic activity to do is to walk down to the town's small harbour. It's a lovely walk, and you can see just how high these cliffs are. Rather lazy to walk down?
You can take the option of the cable car from the port of Fira Skala to the capital. I strongly advise you to walk down, enjoy the beauty of the water at the port and then take the cable car back up. Many Greeks will offer you to go up or down on a donkey. Don't do this, they are not there to give rides to tourists, but rather to help the locals with some of the heavy loads being dropped off by boat. It has become a tourist attraction, and it bothers me a lot!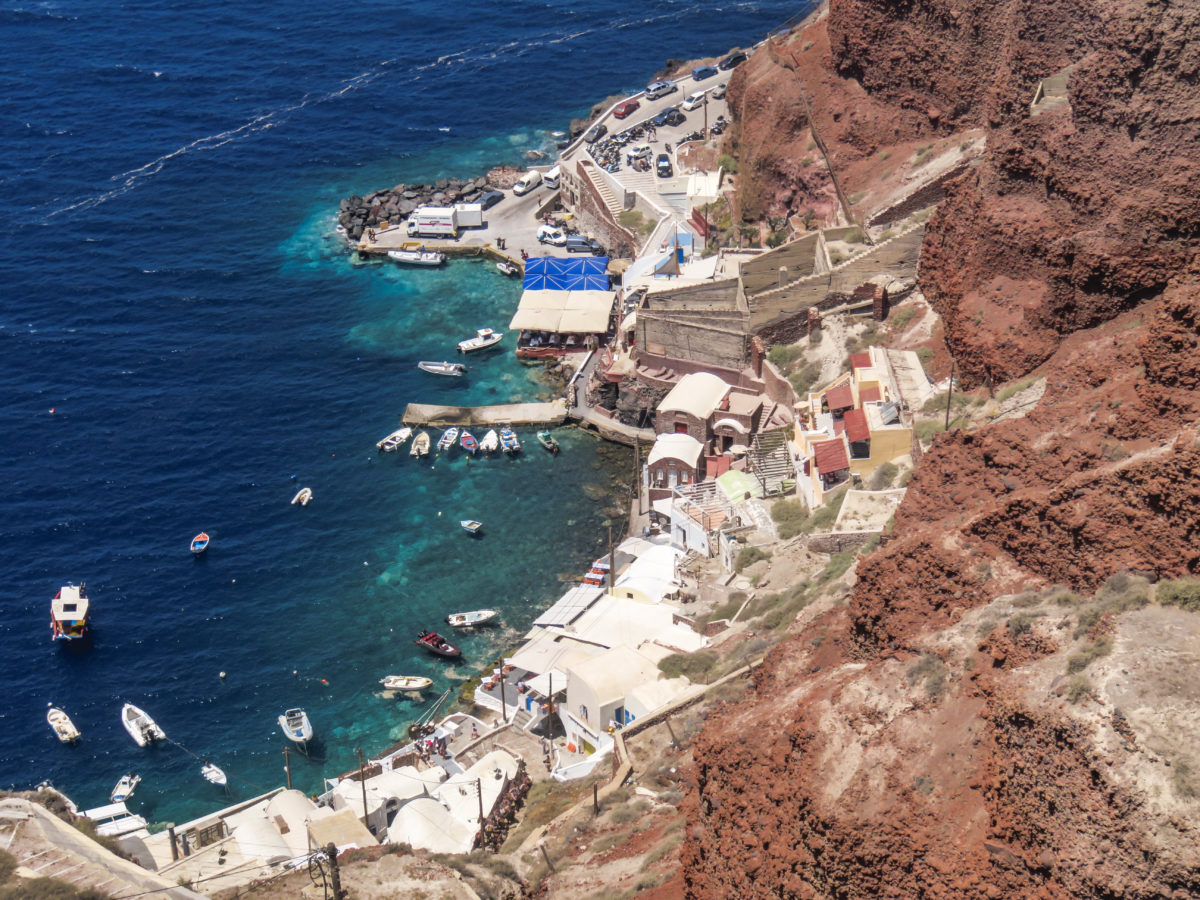 Imerovigli
In the extension of Fira, Imerovigli is very similar to the capital but much quieter. You feel freer to wander through its small streets without shops. Less touristy, it allows you to unwind.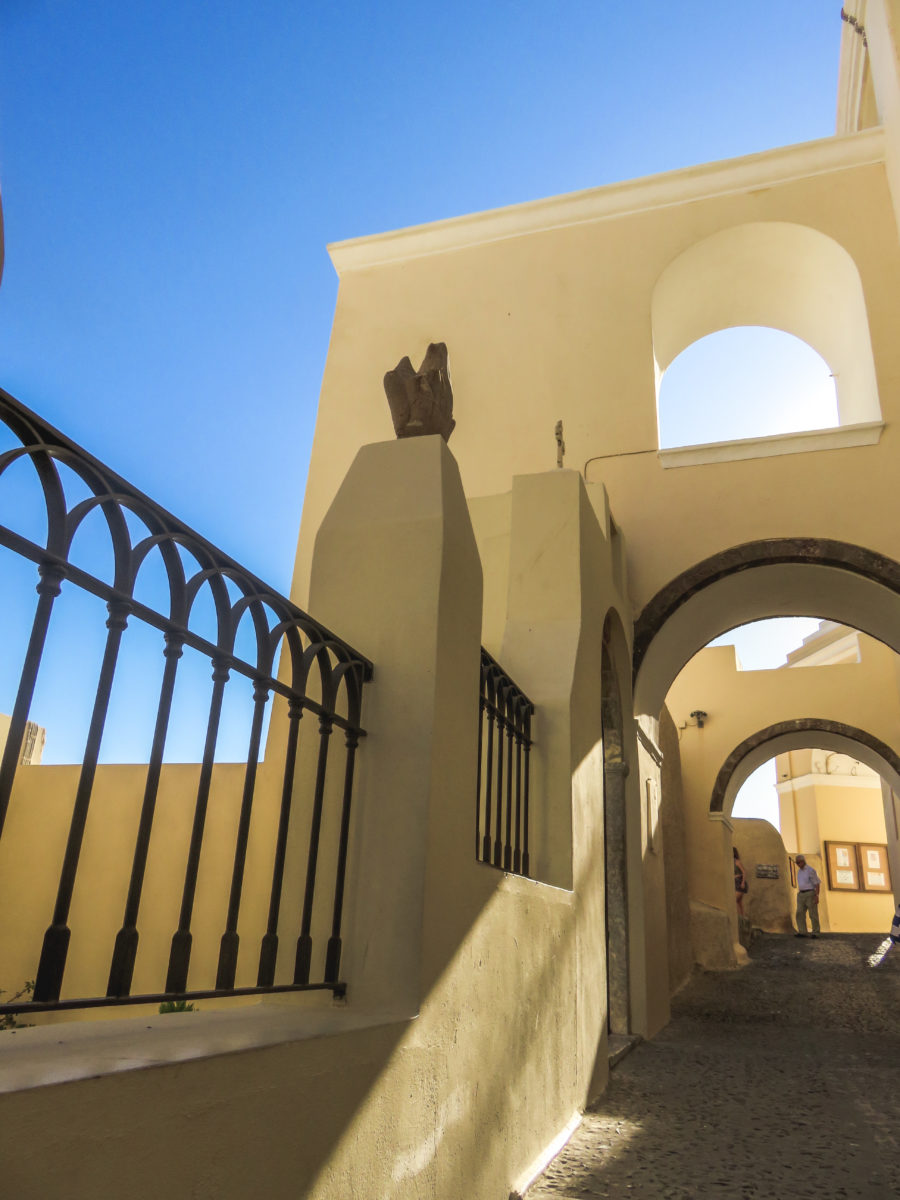 From this small hamlet, a simple little sign takes us to Skaros, a rocky promontory that leaves us facing one of the most beautiful views of the island.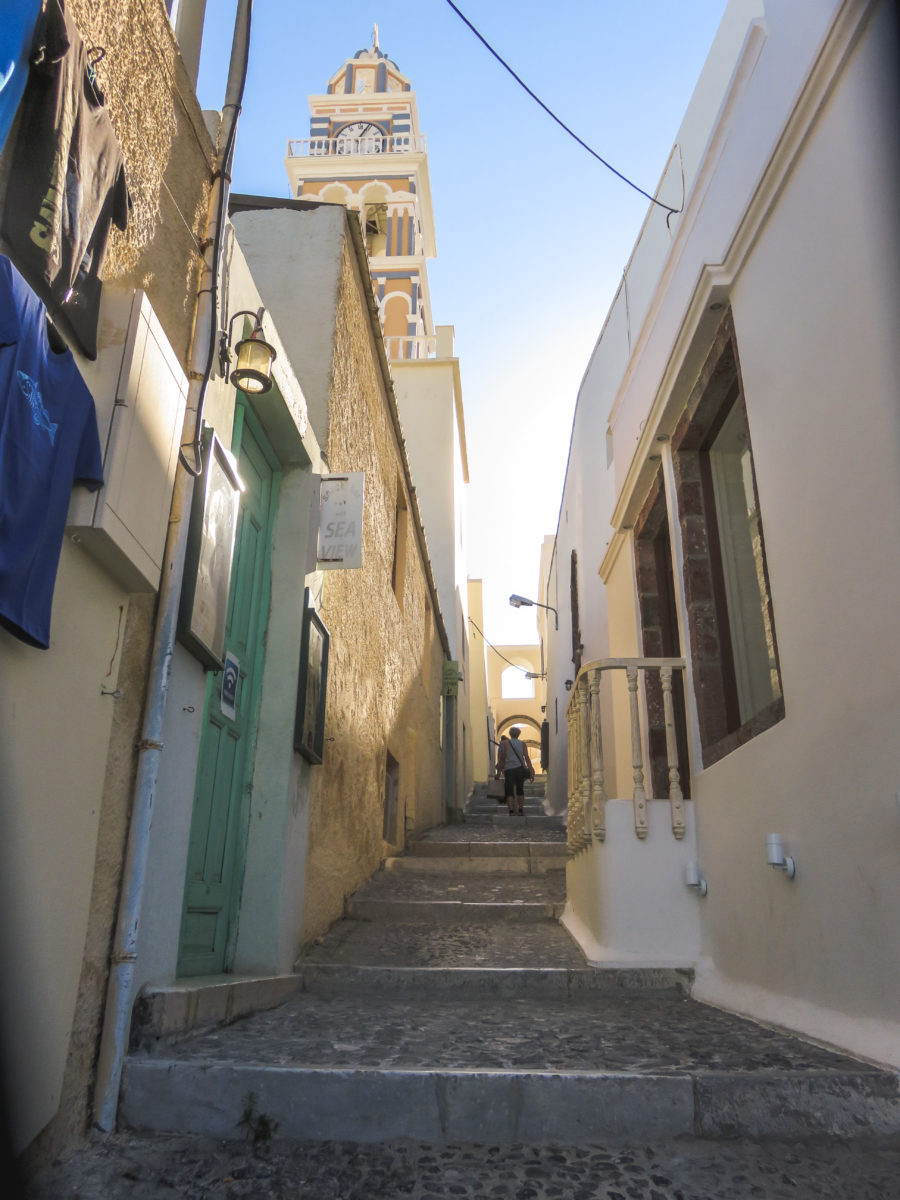 It takes about 20 minutes to get from Fira to Imerovigli. Incidentally, this is the start of an ambitious 9-kilometre walk to the northern tip of the island, Oia (I haven't done it yet, to be tested).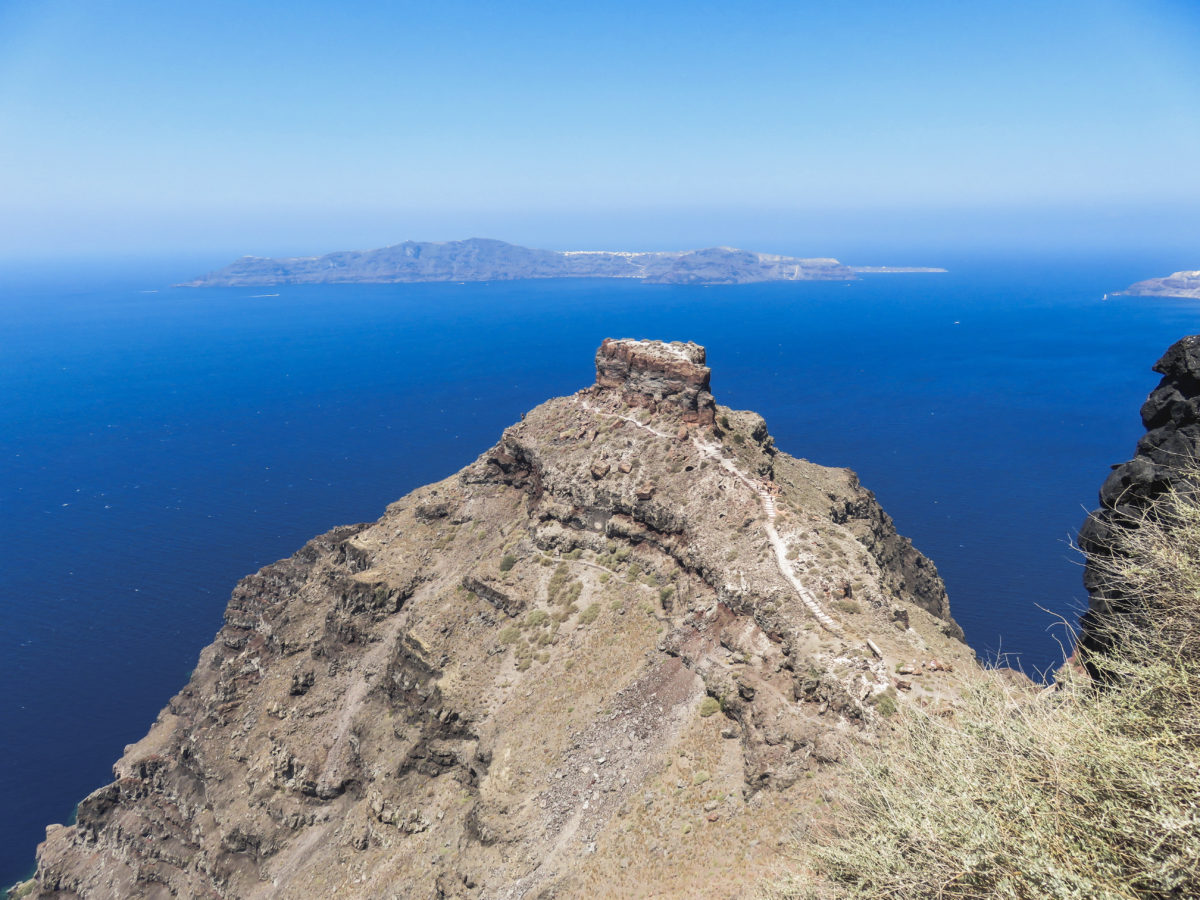 Oia
Oia is, in my opinion, the prettiest and most spectacular of the clifftop towns. But it is also the most visited! Indeed, following the volcanic eruption of 1956, restorations have amplified its natural beauty. Unless you come at the crack of dawn, these alleys are constantly busy with tourists. With a mix of trendy shops and hotels set into the cliffs, Oia is the island's most exclusive destination.
In my experience, it takes only one afternoon to walk around and soak up its beauty, as the hustle and bustle of tourists tend to drown out this pretty spot. A slightly isolated promontory (but not from the tourists) allows for postcard-worthy photos.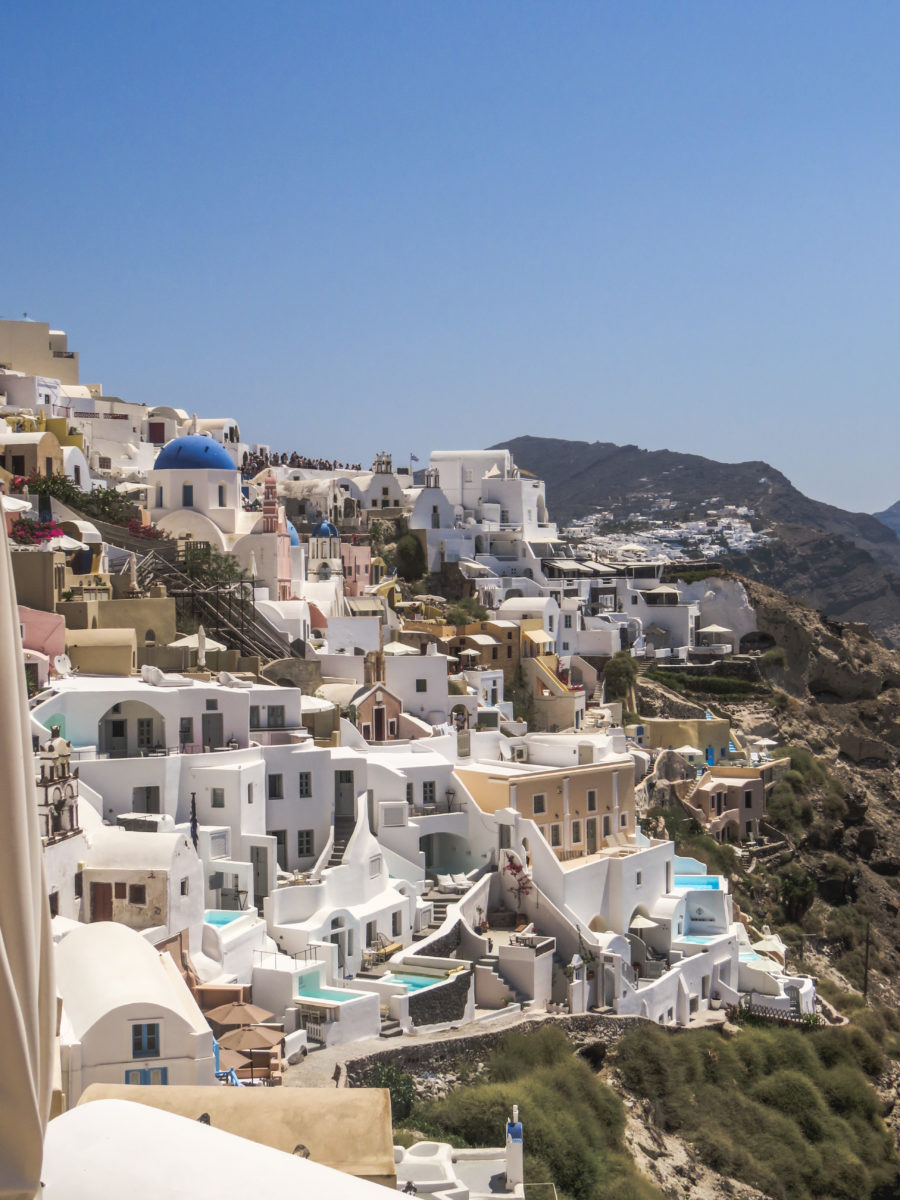 Other villages
Pyrgos, another charming inland village, is worth a visit. More typical than Oia, pretty shops and reputable restaurants reinforce the breathtaking views. And on the road to Kamari, throughout the summer, Cinekamari, an open-air cinema, shows films in their original version. All you have to do is sit back in a chair with popcorn and a cocktail and enjoy a slightly more original evening.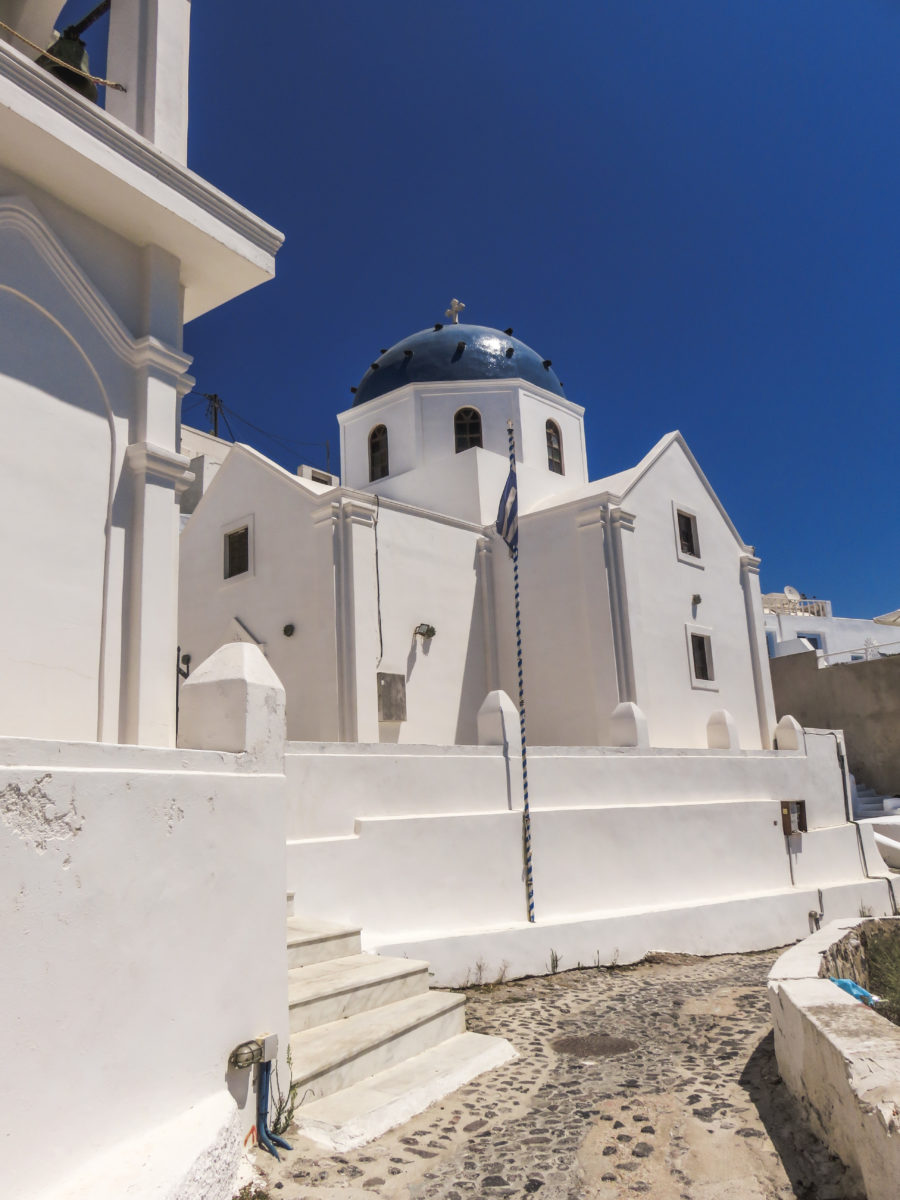 Beaches
Santorini is not so well known for its beach resorts, but it does offer some nice options.
Next to the ruins of Akrotiri is Red Beach (Kokkini in Greek), the most famous beach on the island. This cove takes its name from the high red cliffs that surround it. It is quite difficult to get there on foot, as the path leading to it is mainly in the cliff and can be perilous, but a little adventure never hurts, right?
Most guidebooks recommend going to Red Beach simply to see the beautiful sight and for the little adventure to get there. It is best to avoid it for bathing, as there is not much space for towels, and it is so busy that it is not possible to relax at all.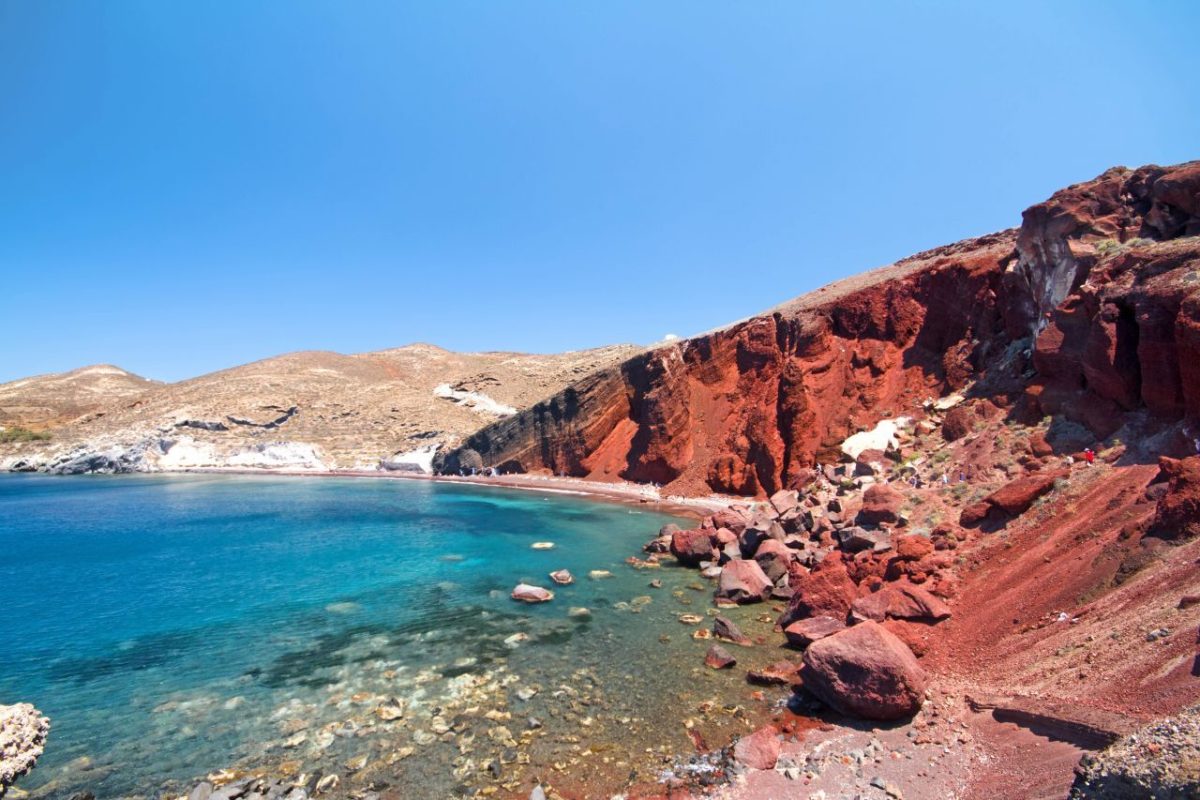 Perissa is the seaside resort of Santorini! Located on the east coast of the island, this long strip of black sand is dotted with restaurants, bars and shops. Deckchairs, parasols and pool parties are the order of the day here. For a little more peace and quiet, it's best to head south to Perivolos or Agios Giorgios, with their similar stretch of black pebbles.
For those who, like me, tend to get bored on a sun lounger, these beaches offer many water activities and nice walks. And for those who really don't want to be bothered, we found a small cove-like beach called Monolythos, not mentioned in most travel guides, a little further north of the airport.
Activities to do
If you still have some time on the island, these two activities are worth checking out:
What happened to the Minoan people of Akrotiri? No one knows because no human remains have been found… Many myths and legends have emerged over the years regarding this mysterious disappearance. To find out more, you have to go to ancient Akrotiri. Excavations, undertaken in 1967, have uncovered an ancient Minoan city deeply buried under the ashes after the volcanic eruption of 1613 BC.
A major discovery for history, this museum/archaeological site allows you to reconstruct the life of the time and, interestingly, the excavations are still ongoing. It's not unusual, then, to meet one or two archaeologists who will answer any questions you may have. If you are interested in Minoan history, I recommend you to read the book found in a local bookshop (translated in several languages), "Atlantis never lost, The History of Santorini", by Giorgos Koukoulas. It tells two intersecting stories between one of the oldest mysteries in the world and the history of the island: simply a captivating journey to read.
Finally, a good excursion to make is to escape from Santorini to the volcanic islands of Palia and Nea Kameni (very popular for its hot springs) and Thirassia which are part of the archipelago. Volcanic activity is still going on today, as evidenced by the sulphur fumes that can sometimes be seen from Santorini at Nea Kameni. The island was abandoned after a violent earthquake in the 1950s that killed about 50 people and injured many more. In the 1970s, Santorini became prosperous again, thanks to tourism. Naturally, the volcano is nowadays guarded. Various boat companies offer day trips from the two ports on the island.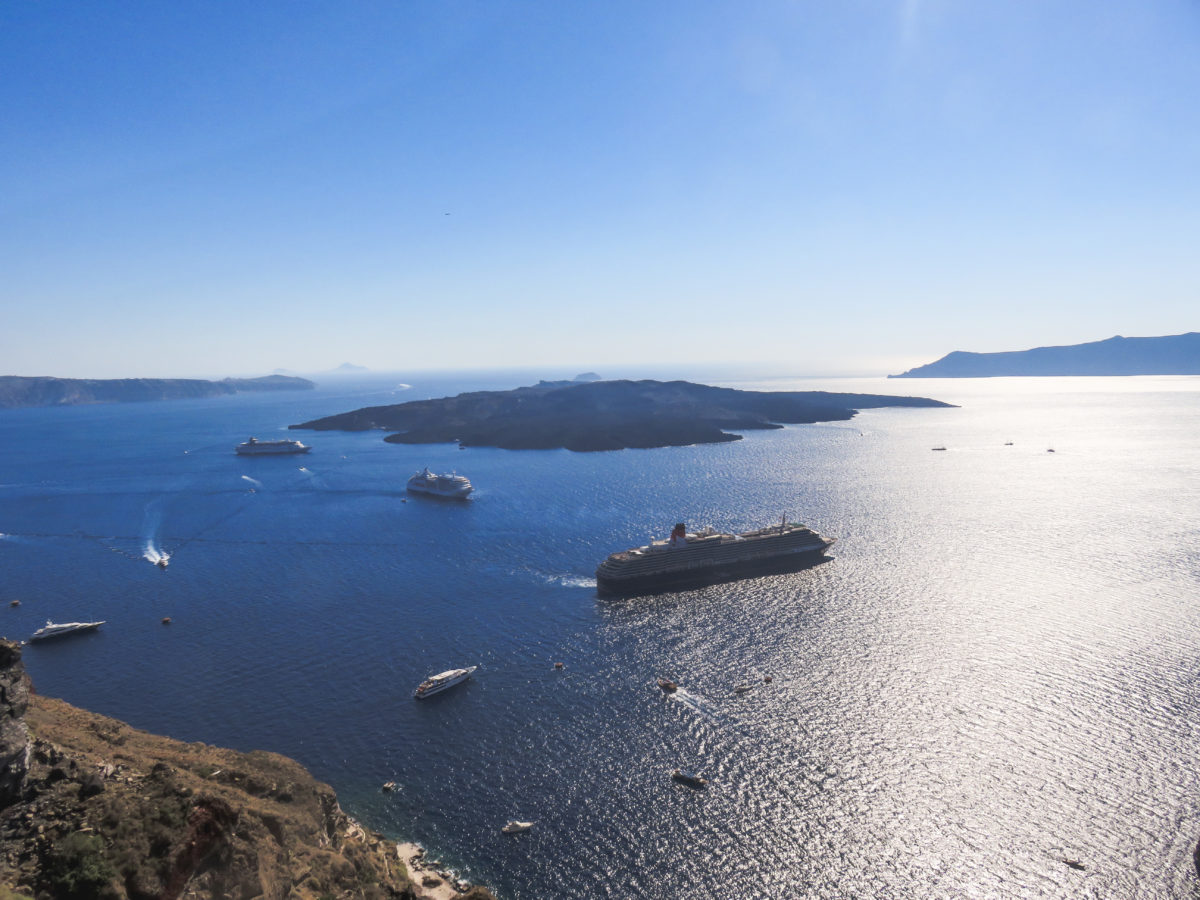 Santorini is, in my opinion, one of the most beautiful places I have had the chance to discover. This island in the Cyclades has everything you need for a pleasant stay. Farniente, visits, history, one will not be bored there. A real gem for my father, I greatly appreciate that he made me discover this beautiful destination.
Indeed, to sum up, you will discover villages with typical white houses, warm and relaxing waters (sometimes even transparent), majestic volcanic landscapes, fascinating history with a major archaeological site, nightlife in the capital or in the seaside resorts and Greek gastronomy always so delicious. However, the only issue I could raise is the influx of tourists, which naturally goes hand in hand with the beauty of the place, but which no longer allows you to feel far from the crowds, out of place.
Mass tourism
When I think back to the first time I set foot on the island, in 2011, I remember a place that was wilder and less developed than it is today, but even then I knew that I would never be tired of Santorini and that I would return.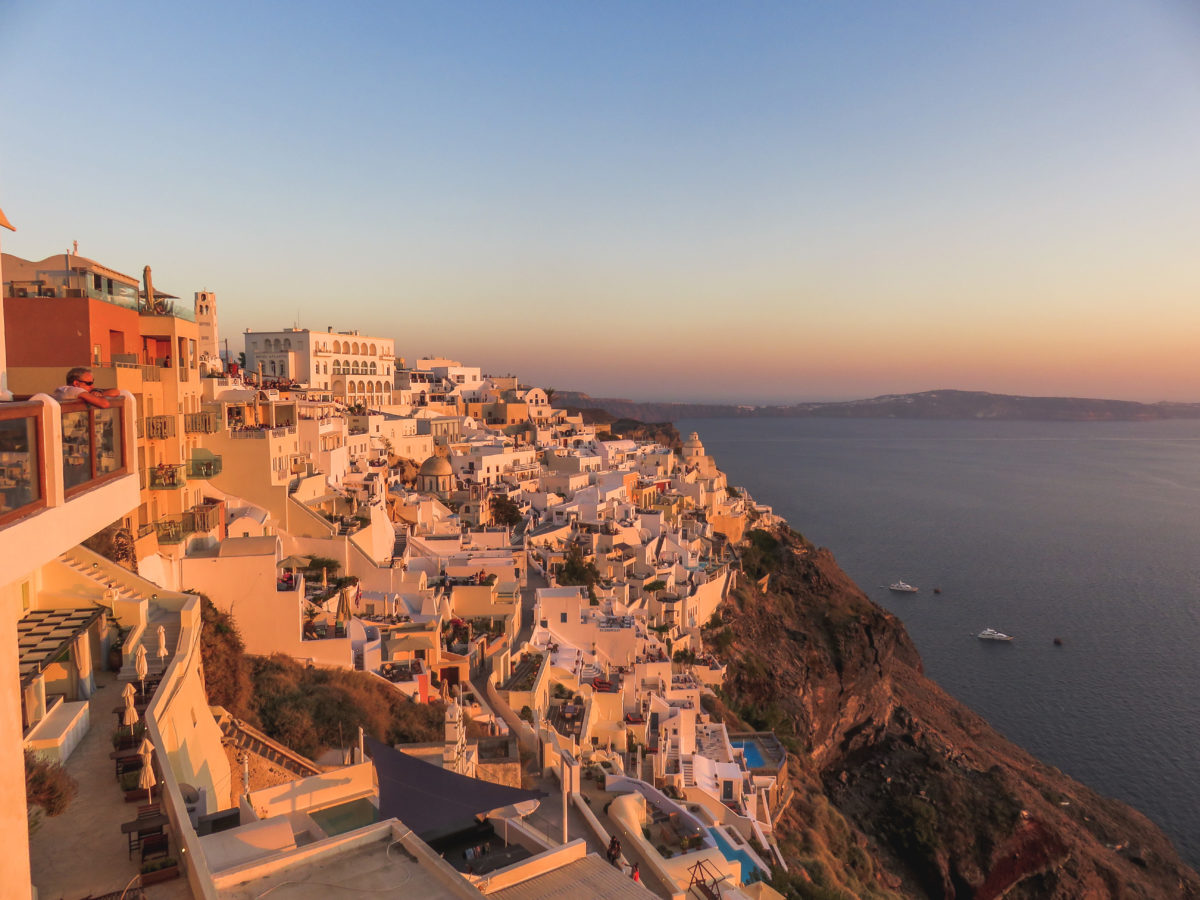 My last trip was in 2016, but in 5 years I have seen many changes that make, in 10 years, the touristification of the island even more developed. The prices of hotels or restaurants have exploded and for example, it has become very difficult to simply walk around Oia as the alleys are so crowded, tourists looking for the prettiest photo and not hesitating to step on each other to get a magnificent view of the Caldera.
The Greek authenticity that I enjoyed in 2011 may no longer exist. To do so, one would have to visit the lesser-known islands of the Cyclades. But Santorini remains Santorini! In all honesty, I feel lucky to have been able to go there when Santorini still exuded the typical Greek lifestyle, because now, I don't think tourists go to Santorini for its authenticity anymore. The Greek identity is still there but more as a tourist attraction, which means that the quality in some places can be disappointing.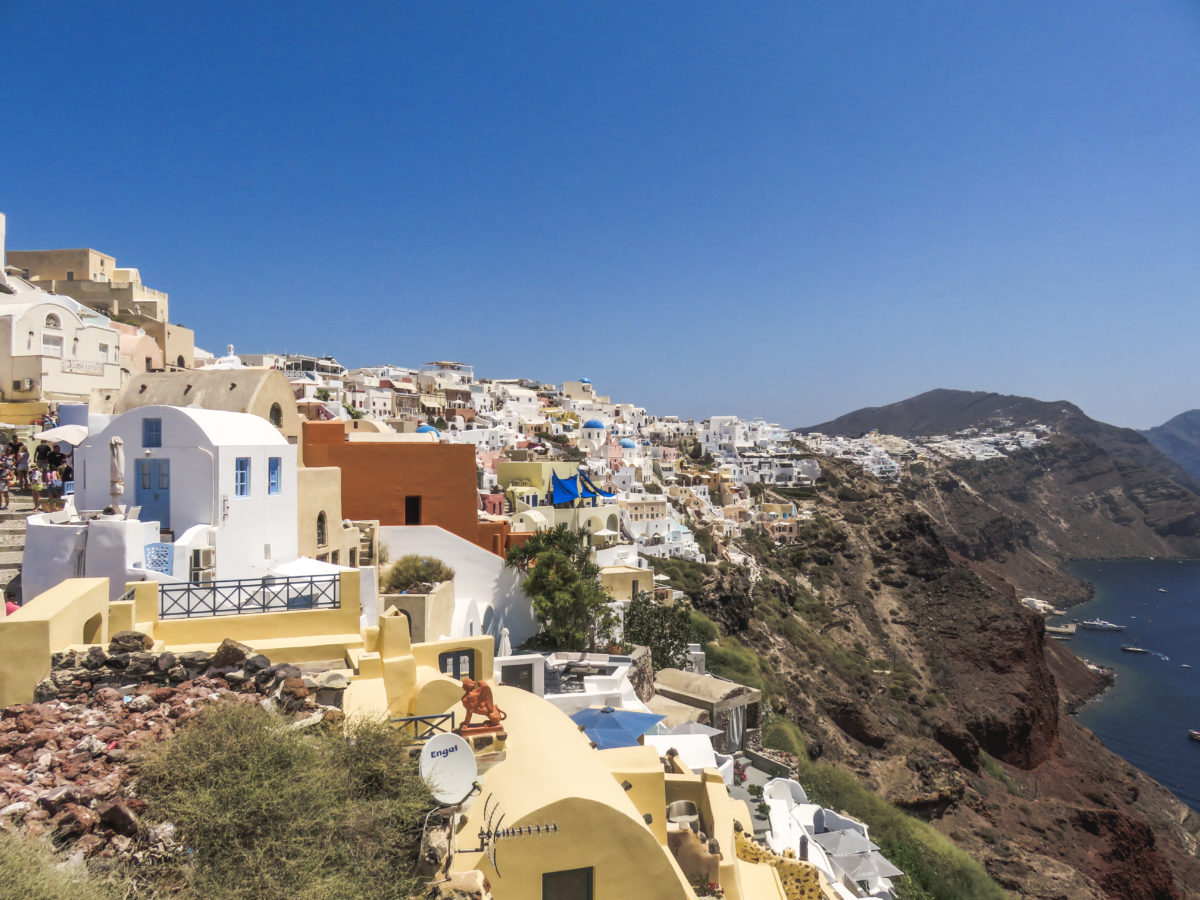 Nevertheless, perhaps the Covid will change the practices of overtourism (I also talk about it here, in Hallstatt, Austria). I have heard several times from people returning from Santorini in the last few years that they were disappointed, especially with the large number of visitors that flock to Santorini and no longer allow for a relaxing beach holiday. This is why, when I will go again, I will go outside the tourist season, although it is well known that during the non-touristy months most of the restaurants and shops are closed as the owners return to the mainland. It can also be cold due to the wind, but this is nothing compared to the beauty of returning to Santorini.
Where to stay?
In 2014 we booked a room at the Anessis Hotel. Located about 500m inland from Fira, this hotel built in authentic traditional Cycladic architecture allows you to be close to the capital while avoiding staying there. This allows you to be away from the hustle and bustle of Fira. I don't know if it's still the case today, but at the time, it was a charming Greek family who ran the place. So you can be welcomed in the best of ways, far from the pomp of the big hotels. If you're looking for authenticity, Anessis used to have it, but in 2014 that may not be the case anymore…
In 2016 we stayed at the SummerTime Villa. Like the Anessis, this typically Greek villa (on the outside, because the inside is not at all Greek!) is located a little outside of Fira, which makes it the ideal place to be, between nightlife and quiet time away from the hustle and bustle.
In any case, if you are motorized, I advise you to avoid the heart of the cities such as Fira or Oia. Sure, you will have a magnificent view of the Caldera, but the price is exorbitant! And of course, the crowds are so dense that it's not really possible to relax there (unless that's what you're looking for when you travel)!
How to get around the island?
3 times in Santorini, 3 times with my family, I never really had to wonder how we were going to get around the island. Basically, I only appear in the process when I have to speak English to pick up the rental car. As a result, we always preferred to rent a car so that we could go wherever and whenever we wanted (also because we always preferred to stay outside of the cities, I'll tell you about that in the section just above).
Whether you arrive by ferry or by air, many rental agencies have offices at the port or airport. However, I would advise you to book online when planning your trip with an agency you know (like everywhere, you will find the most famous rental brands).
If you don't plan to travel as often as possible, you should rent a scooter or a quad bike for the day. This can of course also be done by car.
There is a good bus network, but you should clearly not trust the timetable! Also, during the tourist season, they are crowded and not very spacious, but it does the job, for example, to get from the port to Fira. You can also opt for the taxi solution, but this tends to inflate the prices since the island is internationally renowned.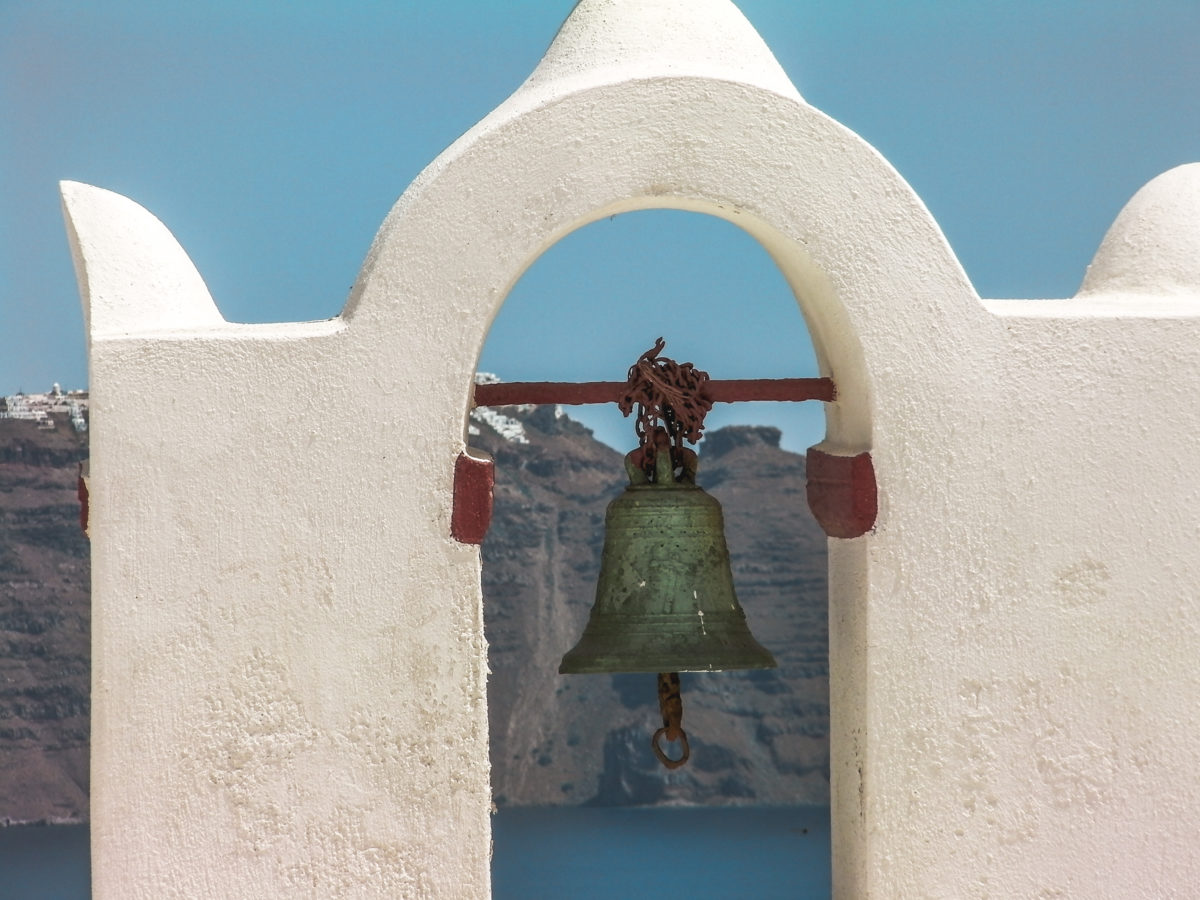 What about you? What is your impression of Santorini?