It was in Sigiriya that we experienced a typical breakfast for the first time. We stayed in a guesthouse which allowed us to discover the local cuisine of a multitude of flavours, somewhat spicy but delicious.
The national dish is the famous rice and curry, which will be different in each restaurant. However, although extremely good, it was the roti that was my favourite taste of the island.
Pol roti are coconut pancakes that Sri Lankans use as bread. In Sinhala, pol = coconut and roti = bread. Mainly eaten for breakfast, they are served with lentil curry (called dahl) and sambol, which is a paste of onion and chilli pepper. The whole thing is just incredible.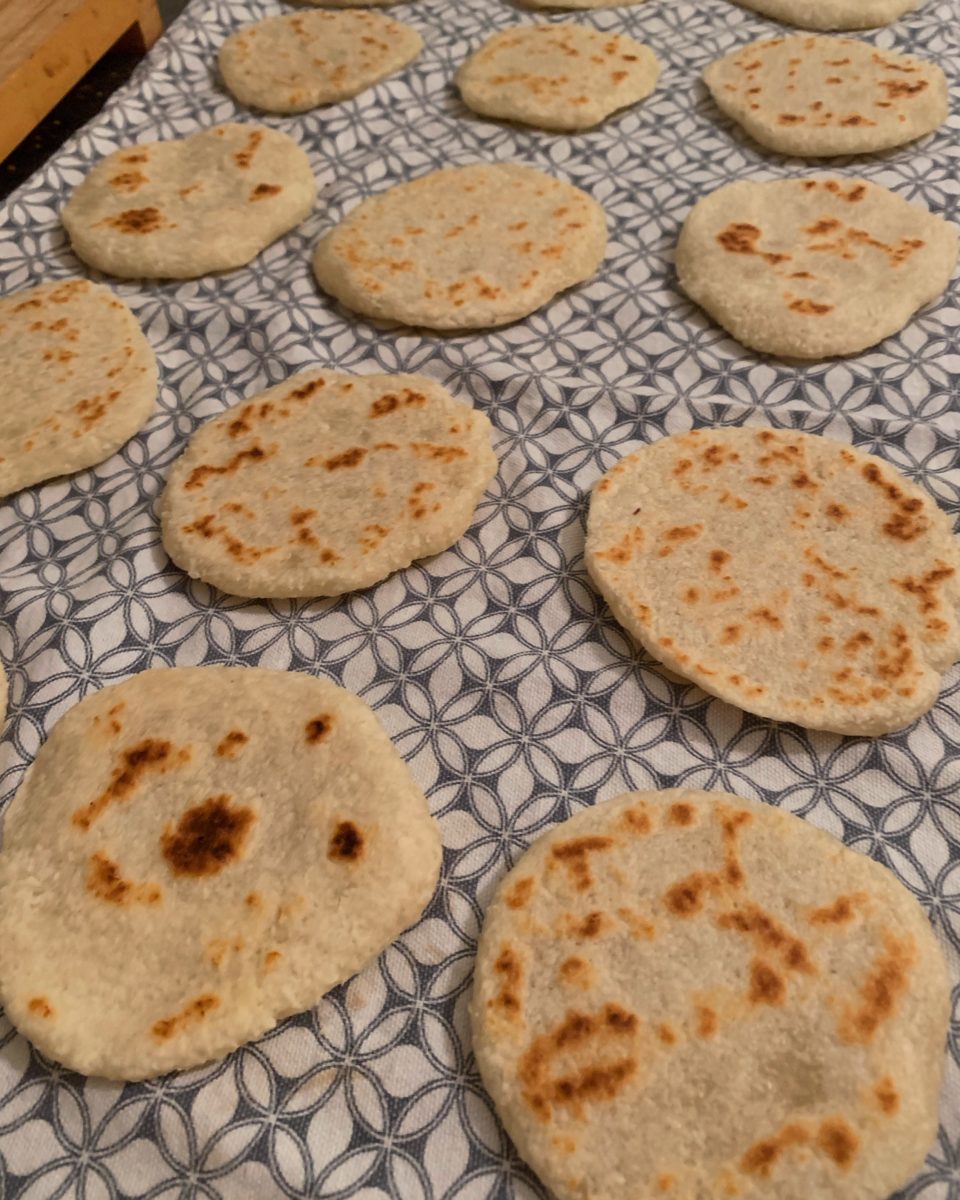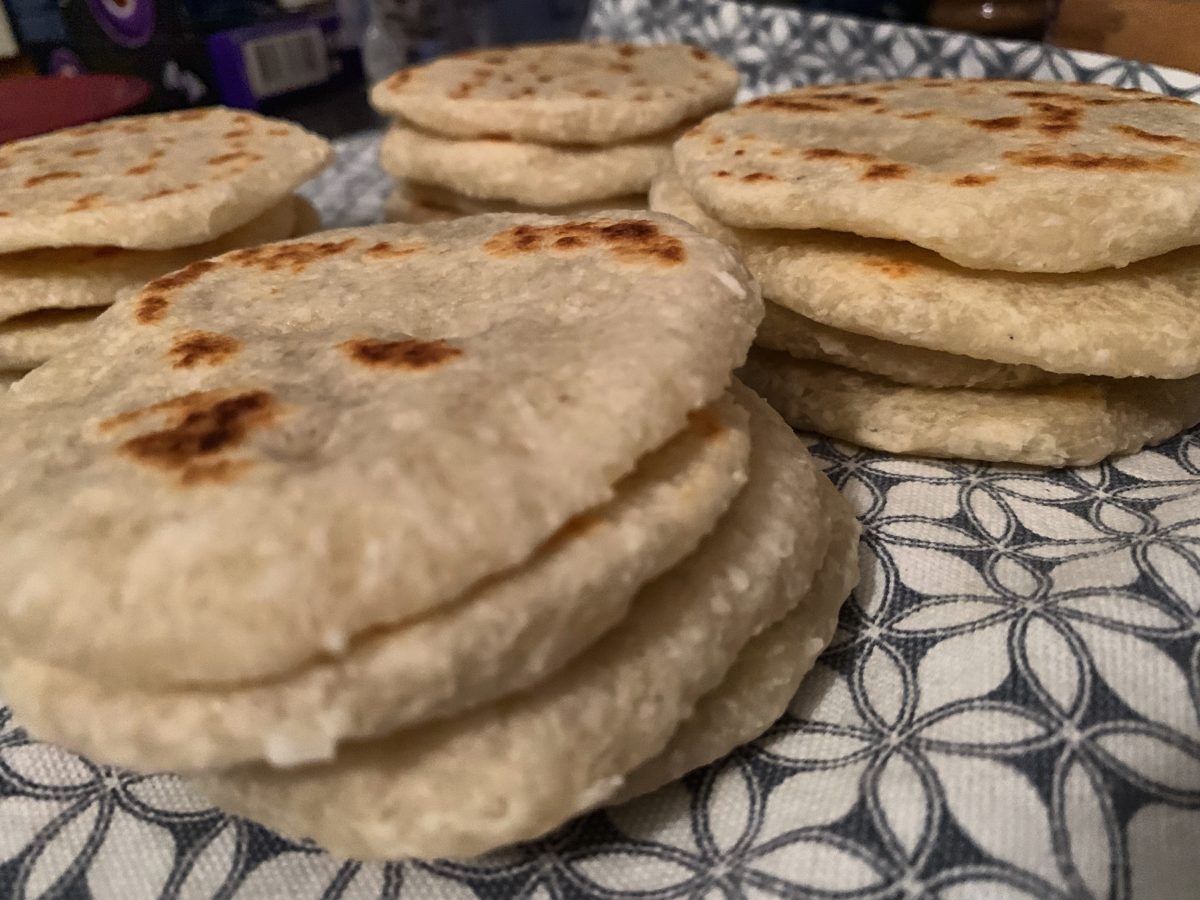 More in line with our habits, although delicious but perhaps a little too spicy early in the morning, back in Switzerland we enjoy these pancakes " in a western way ", with butter and jam when eaten for breakfast. Otherwise, you can enjoy them at any meal and of course, change the recipe below to play with your tastes.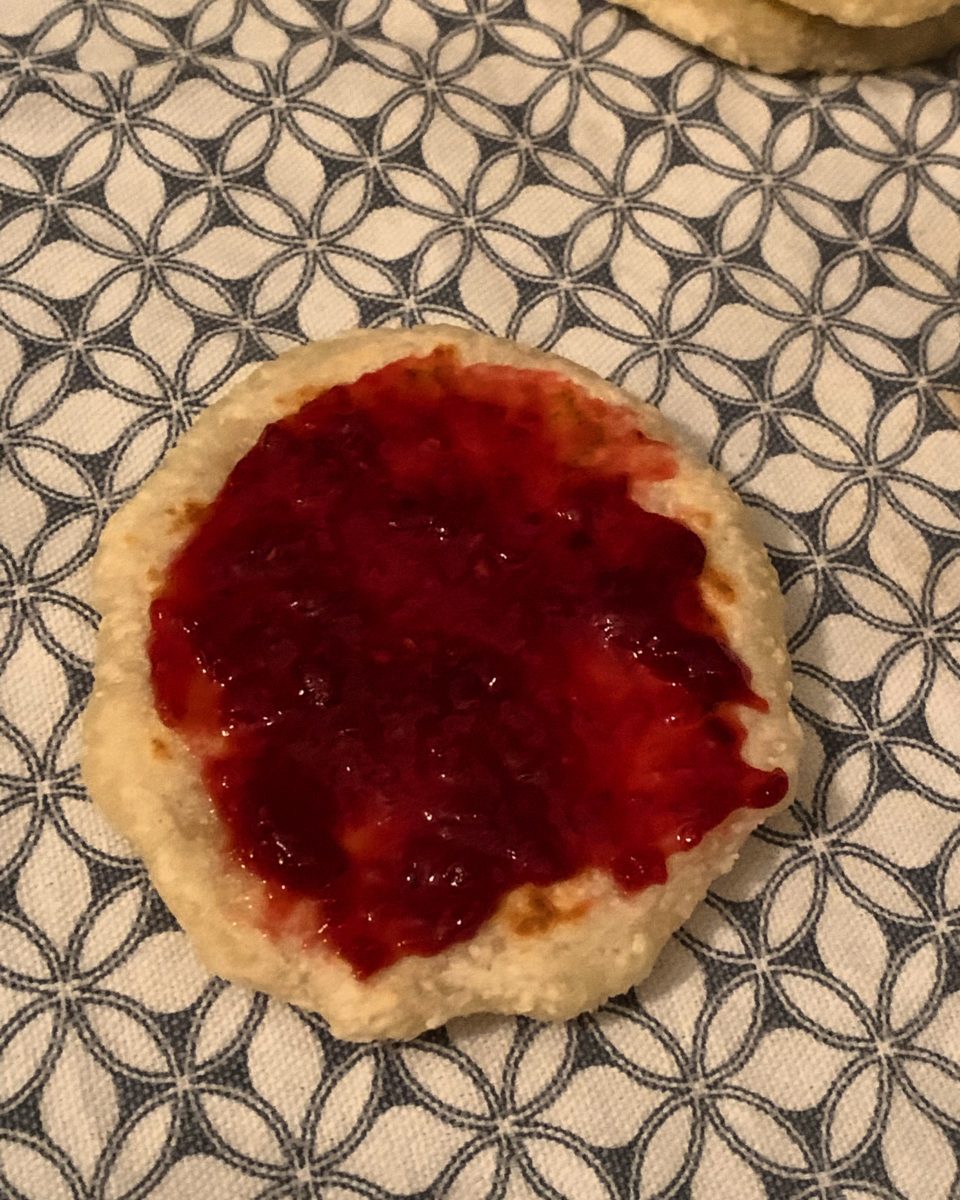 So I cook them in a simple and natural version. I can sometimes flavour them with spices, including curry (to return to a more typical dish) or add onions or grated cheese to the paste.
THE PLAIN RECIPE
450 g flour
200 g grated coconut
2 teaspoons of salt
400 ml of water
1. Mix the ingredients by gradually adding the water until a compact but not too dry paste is obtained. You must judge by the texture to determine whether or not more water is needed.
2. I then leave the dough to rest for 30 minutes. My travelling companion prefers to let it rest for about 8 hours and says it is much better. It's up to you.
3. After that, the dough has to be separated to make balls the size of golf balls. You crush them with your hand to form patties. Depending on your taste, you can make them thinner and they will be crispier or thicker and therefore softer. It will also depend on your baking time.
4.      Melt a little butter/cooking oil in a frying pan before cooking the patties. The patties should cook for about 4 minutes per side to obtain a light golden hue. Again, depending on the final texture you want to have and the thickness of your roast, you may need to let them brown longer (to be honest, I can never make two identical pancakes in a pan!).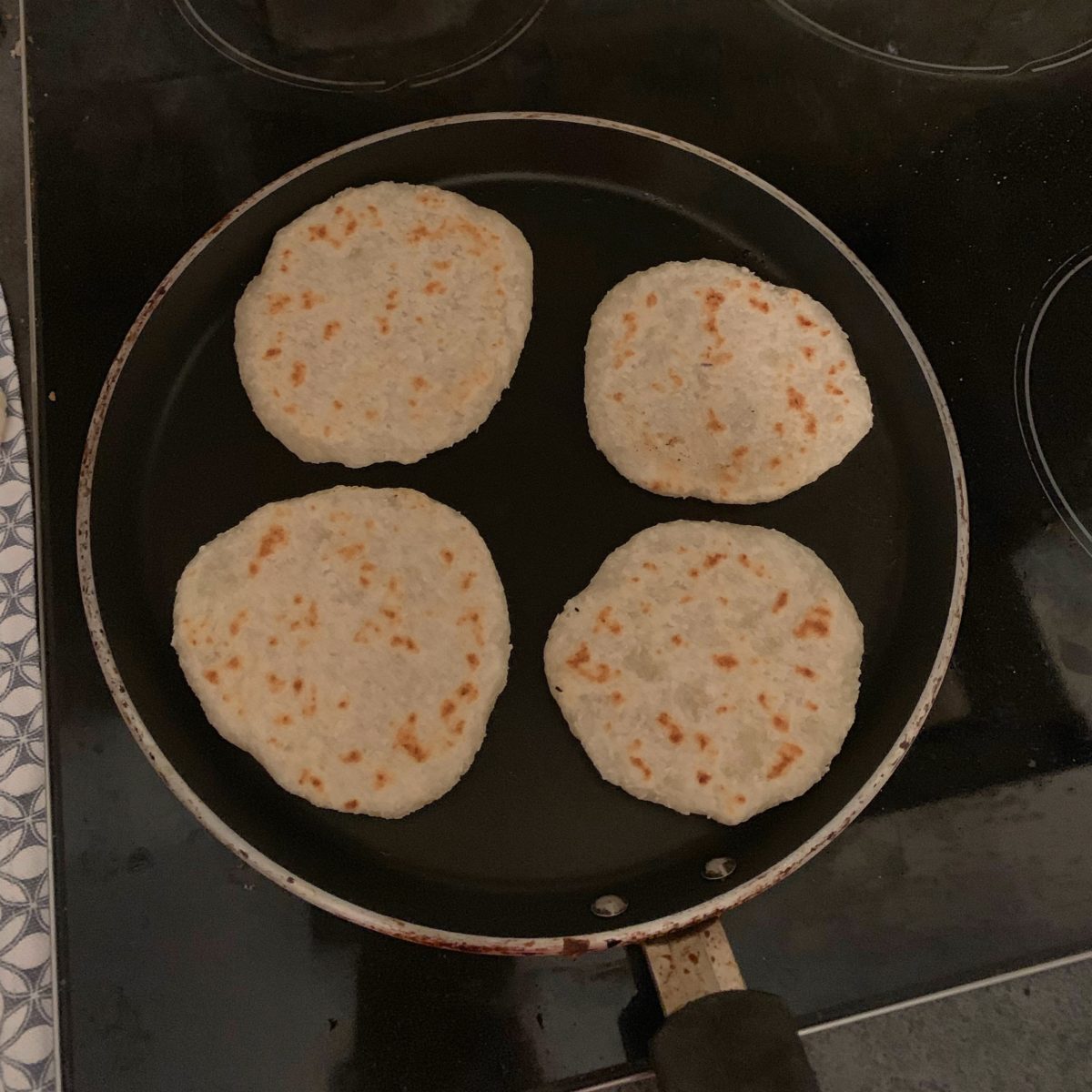 I hope you will like this recipe and will make you want to go there to taste this typical dish. Enjoy your meal!