Slovenia has some of the most beautiful natural landscapes in the world, and the Vintgar Gorge is, without doubt, one of the most beautiful places of all! But all this instagrammable beauty comes at a price, and it can be frustrating to struggle to get a glimpse of it without crowding and bumping into hordes of tourists along the narrow paths and trails.
In 1891, Jakob Žumer, mayor of a small village called Gorje, accompanied by Benedikt Lergetporer, cartographer and photographer from Bled, ventured into the Vintgar Gorge known for its strong current and waterfalls. Amazed by what they discovered, they decided to make the gorge accessible to tourists who come to Bled Lake to relax and contemplate its beauty. Thus, two years later, on 26 August 1893, the gorge officially opened its doors to visitors.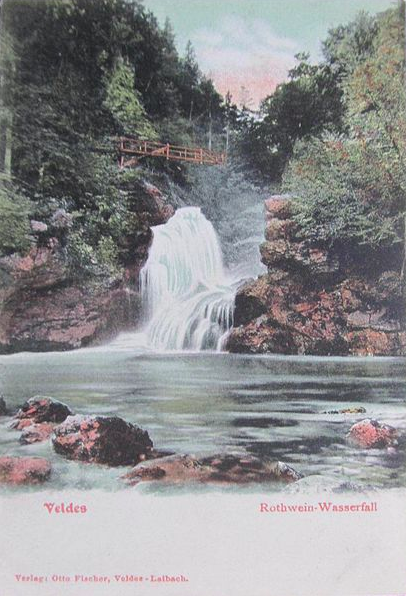 From this date, this place is definitely one of the wonders to be explored if you are in the vicinity of Bled.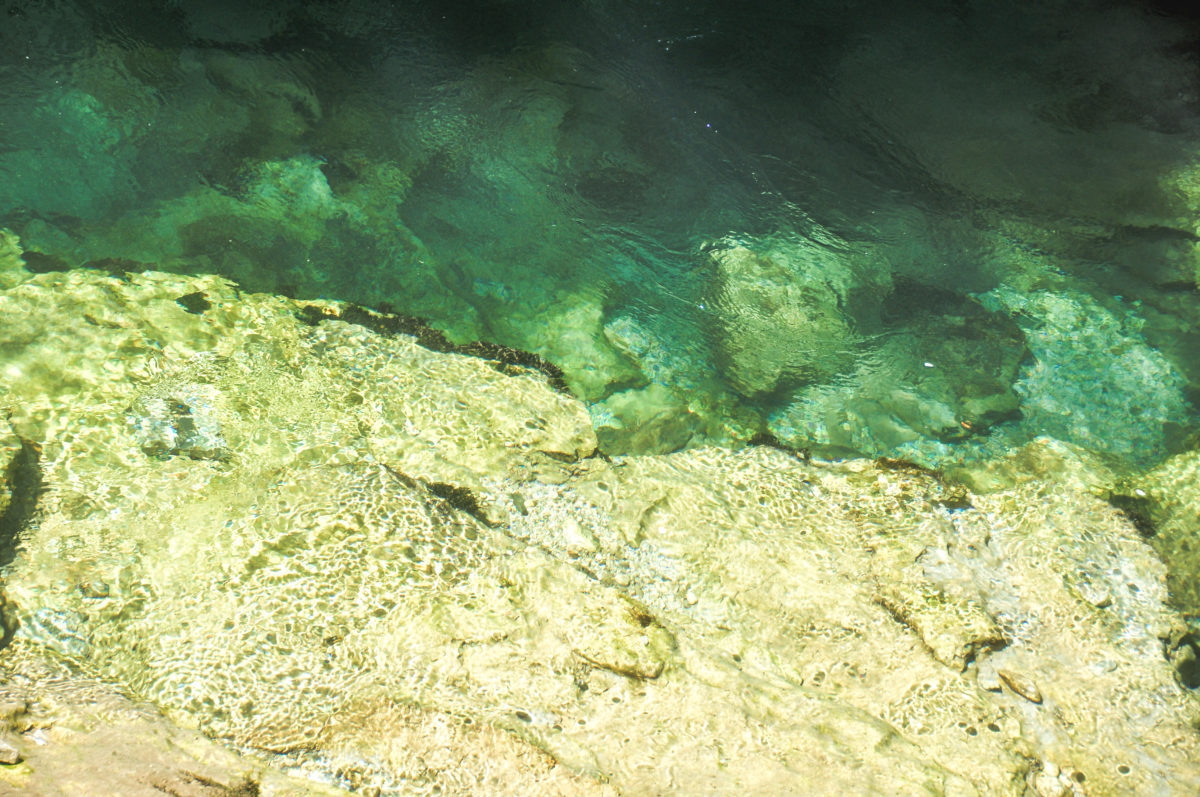 Along a 1.6 km route, wooden footbridges and galleries lead visitors between waterfalls, basins and rapids at the foot of impressive rock faces to reach a stone bridge of the old railway line throwing its unique arch over the gorge. Vintgar, which has given its name to other similar gorges in Slovenia, also amazes with its exceptional vegetation. We find ourselves in the middle of the Slovenian nature.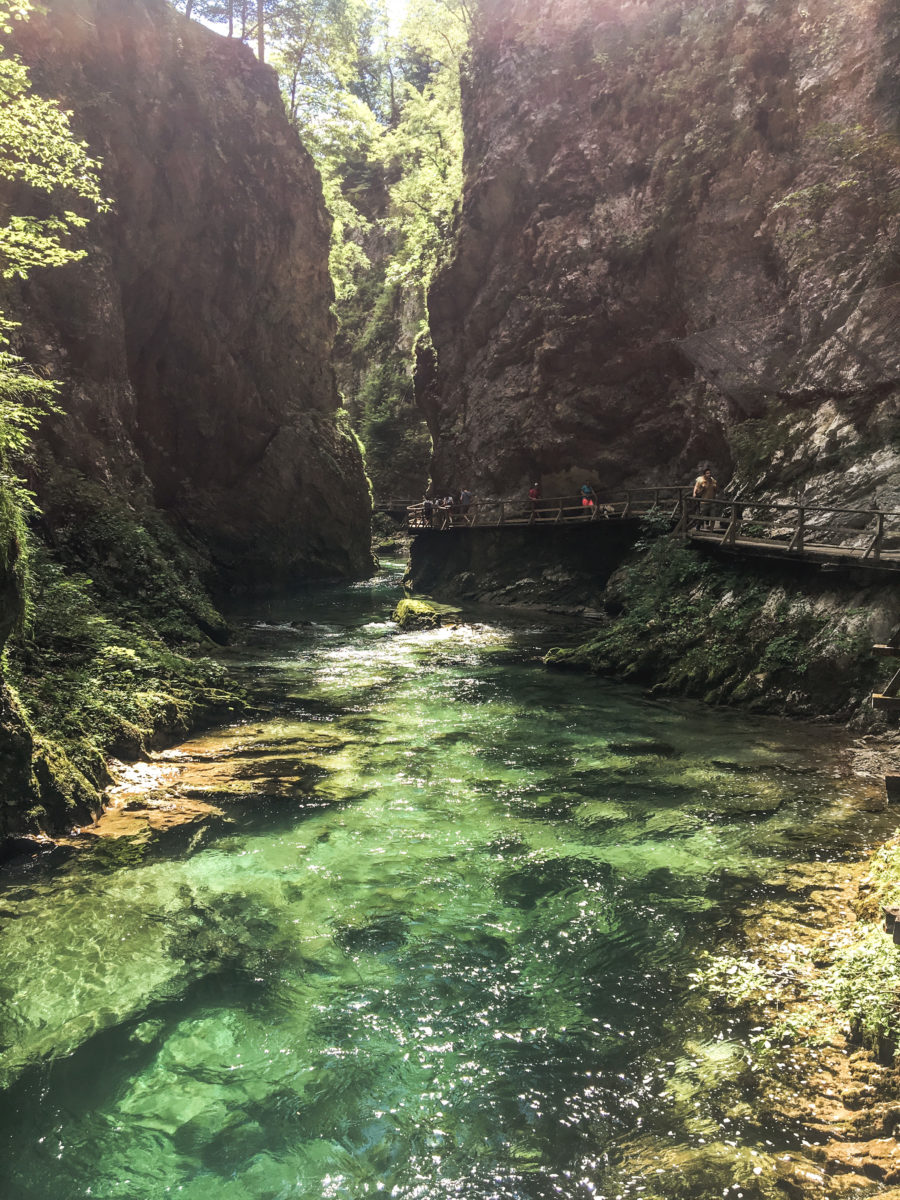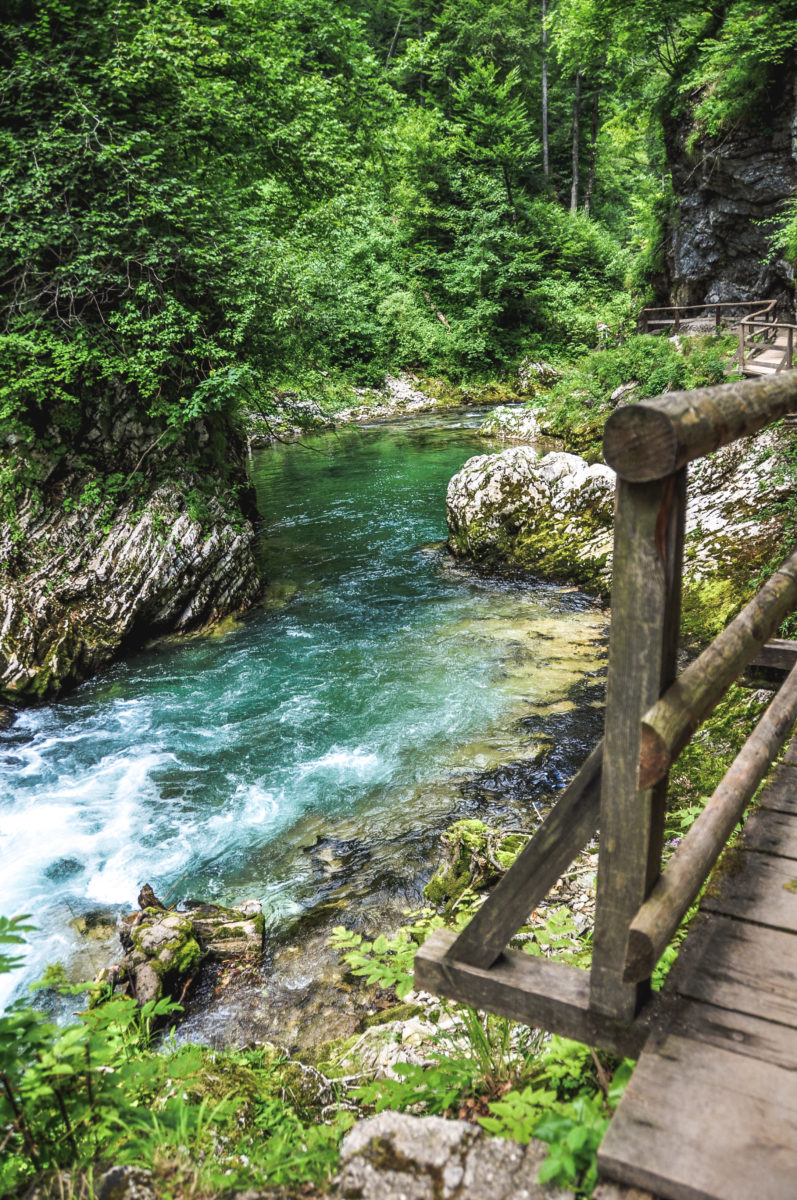 In addition, after covering the 1.6 kilometres, the Vintgar gorge culminates at the 16-metre-high Šum Falls, Slovenia's highest river waterfall, where there is a small hydroelectric power station.
As we absolutely wanted to return to the Julian Alps to discover the Triglav National Park, we had a quick glimpse of it with this famous gorge. Stuck between two very steep mountains, Boršt and Hom, we couldn't leave Bled without going through it.
"Thanks to its natural beauty, the gorge is one of the most important tourist attractions in Slovenia", according to the Bled website, which means that tourists come here by whole buses, including us, at the wrong time of day…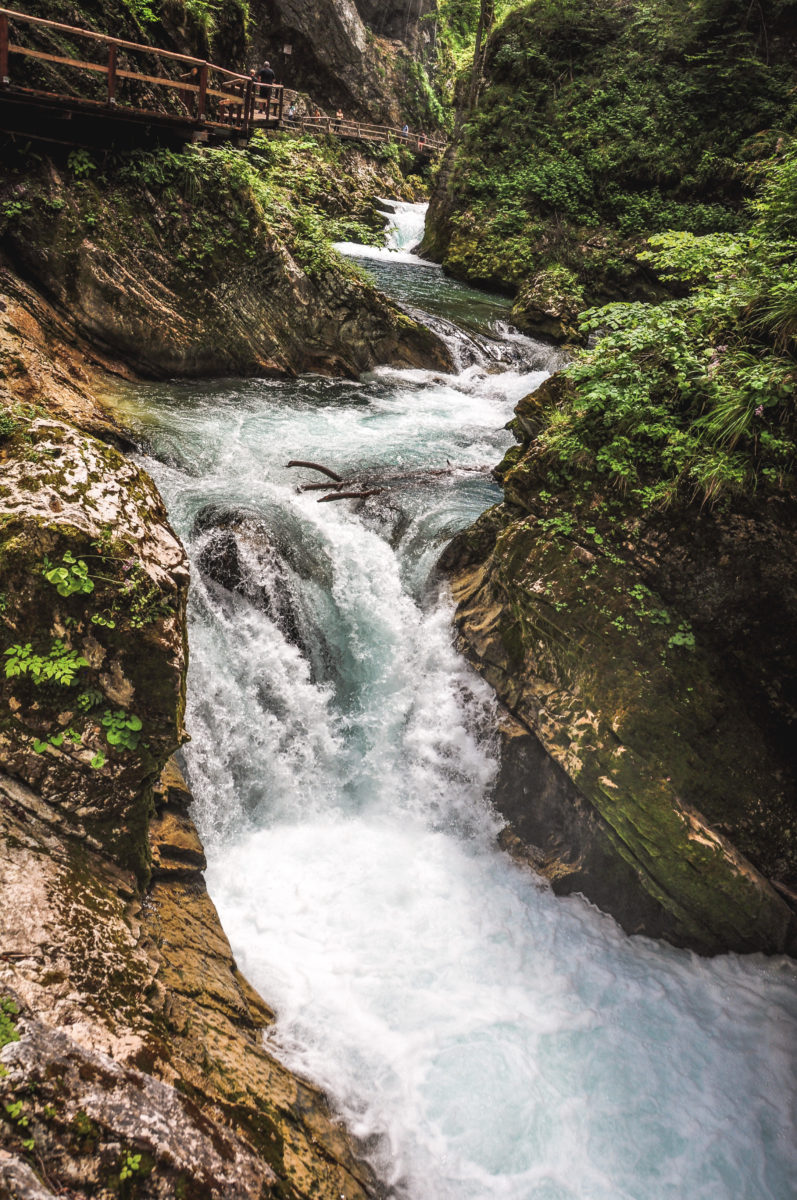 So, the walk is magnificent, the gorge is gorgeous and this limpidity of the waters, we ask for more at each rock face diversion! But (you felt it coming) the walk is also a little frustrating as the crowd of tourists is so large that we often struggle to make our way on the footbridges a little too narrow for our taste.
The flow of people in both directions turned out to be rather chaotic, between pauses to let people take nice pictures or jostling for those who didn't have that patience, and then as tourists never want other tourists in their pictures ("no, but you understand, you don't feel the beauty of the landscape with all these people"), the walk nicely turns into a single file… and nobody dances or sings, it rather sounds more like German or Croatian rumbling!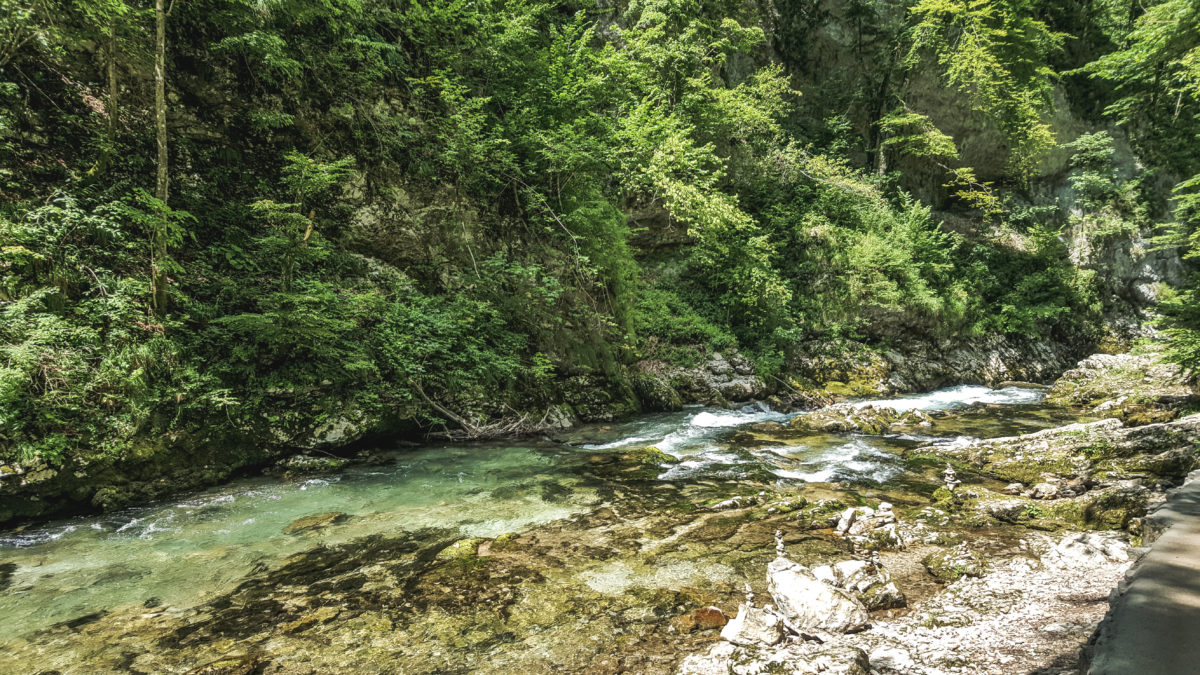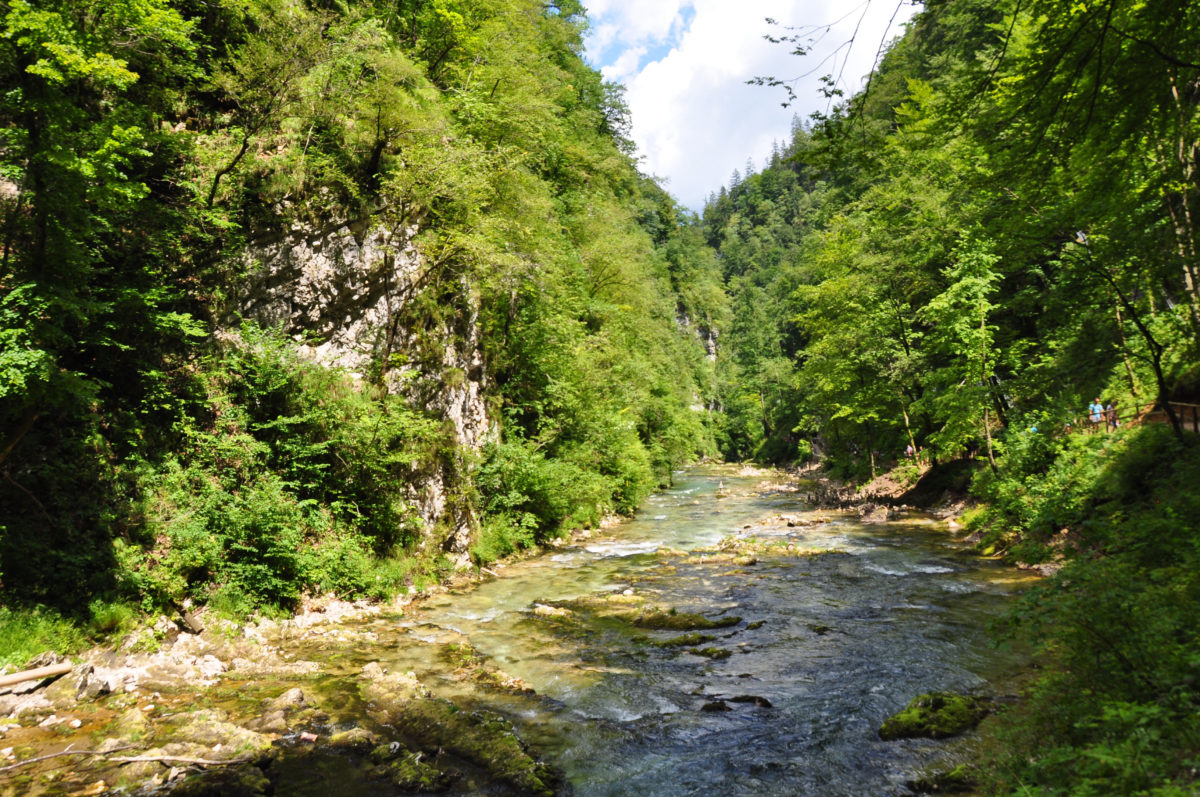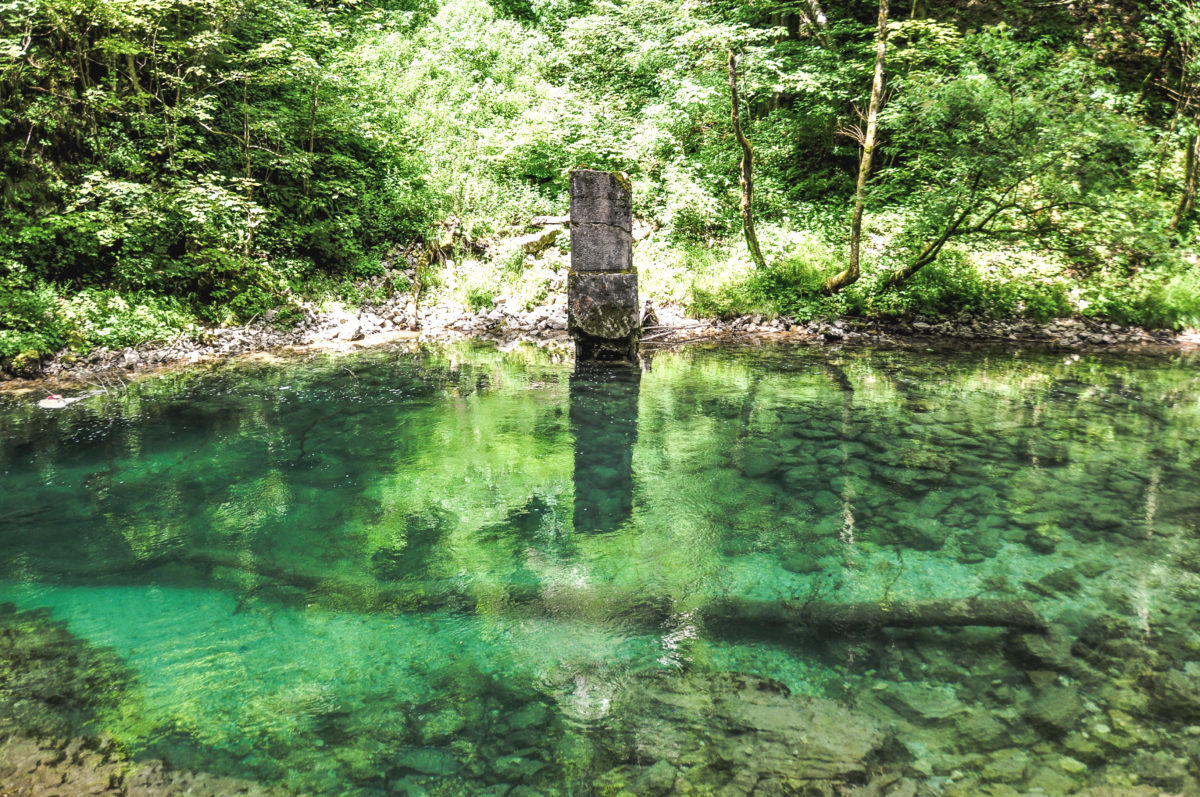 It was our mistake to come early in the afternoon. In spite of that, I could still feel the beauty of the place and the green vegetation. This is why I advise you to come at the opening, either around 8 am or at the end of the day when the buses full of tourists have already left for Bled or Ljubljana.
PRACTICAL INFORMATION :
Admission
The admission being a little expensive for a natural attraction, we managed to team up with a group of German students to pay 2 € each instead of the 4 € initially requested (student price, an adult will pay 5 €). Payment is only in cash. These were the prices charged in 2018, but nowadays the entrance fee has increased and on the official website I can see that an adult has to pay 10 € and a child 2 €.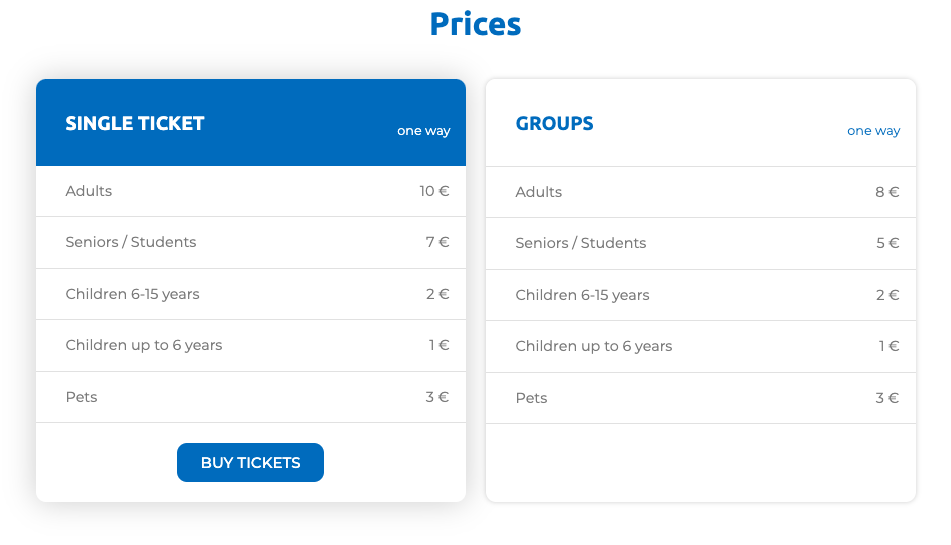 Prices are taken from the website
The Gorge is open from April to November.
ACCESS
When we were there in the summer of 2018, parking was free, which is quite rare in Slovenia. If you ask me today, you will have to pay €5 if you come by car or €10 if you come by motorhome.
The Gorge is located 4 km from Bled, which makes access very easy. You can come by car or on foot. Moreover, many shuttles from Bled make the trip for a few euros. Information is available at the tourist office.
If you want to discover more about the region, I recommend this article on Bled. If you are tempted by Slovenia and would also like to explore its maritime coast, please read this article.